WASHINGTON—Numerous candlelights flickered in the darkness as hundreds of Falun Dafa practitioners held a vigil in front of the Lincoln Memorial to remember the victims of the Chinese communist regime's persecution of the practice.
The traditional Chinese spiritual discipline of Falun Dafa, also known as Falun Gong, was first introduced in China in 1992. Many Chinese were attracted to the practice for its physical benefits and moral philosophy rooted in the principles of truthfulness, compassion, and tolerance. It has been persecuted since July 1999 after it became too popular in the eyes of a former communist leader, who ordered it to be eliminated.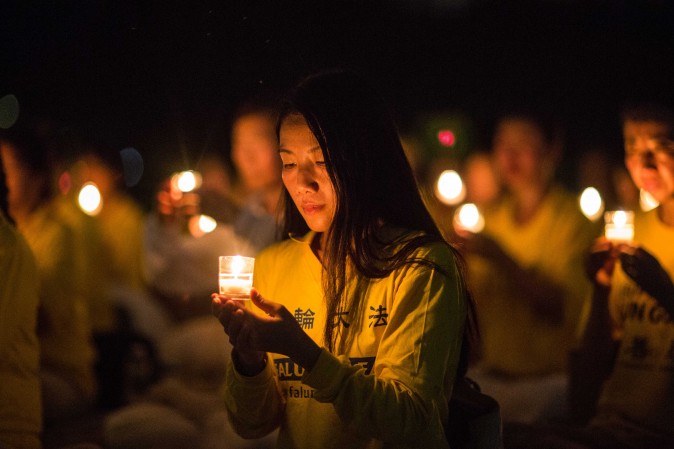 Since then, hundreds of thousands of practitioners have been thrown into prisons, labor camps, and brainwashing centers where they are coerced through physical and psychological torture into renouncing their beliefs. A large but indefinite number of Falun Gong practitioners have also been killed for their organs to fuel China's lucrative transplant industry, according to reports.
Falun Dafa practitioners gathered in Washington D.C. on July 20 for a series of events, including a rally, parade, and a candlelight vigil, to honor the lives lost over the past eighteen years.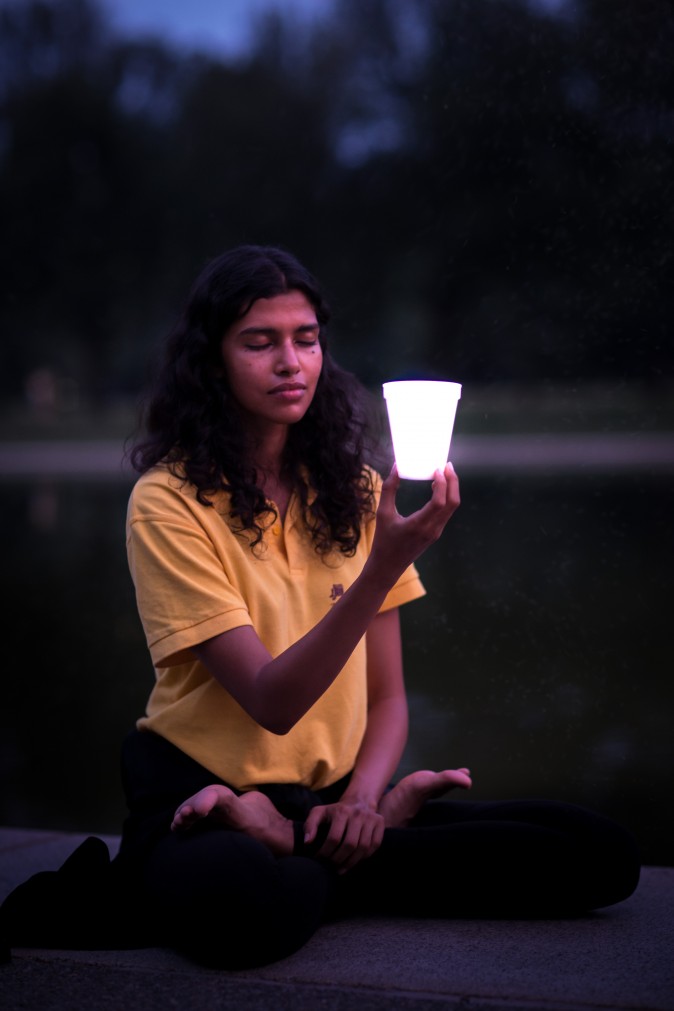 Pooja Mor, a 25-year-old Indian fashion model, joined in the day's events in DC to show her support. Mor started practicing Falun Dafa two and a half years ago after her agent in India introduced it to her.
"Before I used to blame people for everything wrong that happened in my life. After learning Falun Dafa, I started to look within," Mor said. "Instead of finding faults with others, I first look to see where I'm lacking."
Falun Dafa practitioner Yang Guangyu, a native of Beijing who came to the US in 2009, said, "Falun Dafa practitioners simply want to cultivate themselves, to promote moral values, and to improve their health." Yang was detained in late 2001 in a prison and later a forced labor camp for peacefully defending Falun Dafa in Beijing's Tiananmen Square, a popular site of protest in China.
Many tourists and visitors who passed by the candlelight vigil expressed their sympathy and shock at the human rights abuses occurring in China.
"I have trouble understanding why something like this would be persecuted in China," said Catherine Ramos, a tourist from New Jersey.
Lynne DePalma, who was with Ramos, said, "It's a communist country, so it's a closed society. And a lot of things that go on, the world doesn't know about unless people do something like this and bring it to the world's attention."
"It's an atrocity, and it shouldn't be happening," DePalma added. "It's immoral. It's abusive."   
Ma Cunxia, a Falun Gong practitioner from Changchun City in northeastern China, called on the U.S. government to take a firmer stance. "I hope the government, particularly the Trump administration, can act on America's founding values of human rights and freedom of belief and call for an end to this 18-year-long persecution."
Eva Fu contributed to this report.