Fallout 4: Fans Now Petitioning Bethesda for Any Announcement
April 25, 2014 1:09 pm Last Updated: July 18, 2015 5:15 pm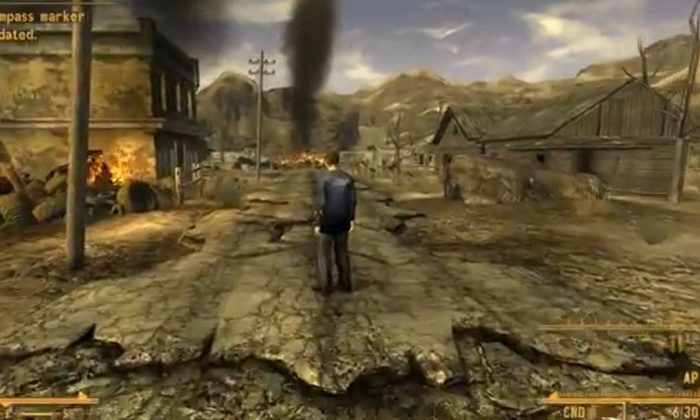 "Fallout 4"–if that's what the next game is called–now has a petition on Change.org, with fans clamoring for any new information pertaining to the release.
The petition asks Bethesda or ZeniMax to "announce Fallout 4" amid rumors, daily speculation from several websites to get pageviews via Google News, and outright hoaxes about the game.
"I believe it's about time Bethesda gives us some hints on Fallout 4. After the Survivor hoax and the *intentionally* leaked Fallout 4 script on Kotaku, we NEED to know if Fallout 4 is being made and whether it will be set in Boston or not," the creator of the petition writes.
As of Friday, the petition had about 7,200 signatures.
"We do not ask for much; just throw us a bone, tell us you're working on it. If you're thinking the same way that I do, please SIGN this petition. You can make a difference! It's up to you if we wait another year to get some news OR we get Bethesda's attention on this subject now. You can raise awareness by sharing this with your Facebook friends, by posting it on your wall, anywhere you can think of, really. The more we are, the more attention we will draw," the petition adds.
Bethesda hasn't officially confirmed or said anything about an upcoming "Fallout" game.
However, the report from Kotaku last year indicated that the game is being worked on. Kotaku posted a casting document for voice actors, and it noted that the game would be set in Boston. Other reports also indicated that the game would be in Boston and in Massachusetts.
"'War. War never changes,' is the classic introduction used at the beginning of Fallouts 1, 2, and 3. That speech is typically narrated by actor Ron Perlman, although this page seems to suggest that the player-character will read the monologue this time around," Kotaku wrote at the time.
"Fallout: New Vegas" was the last game in the franchise to be released, coming out in October 2010.