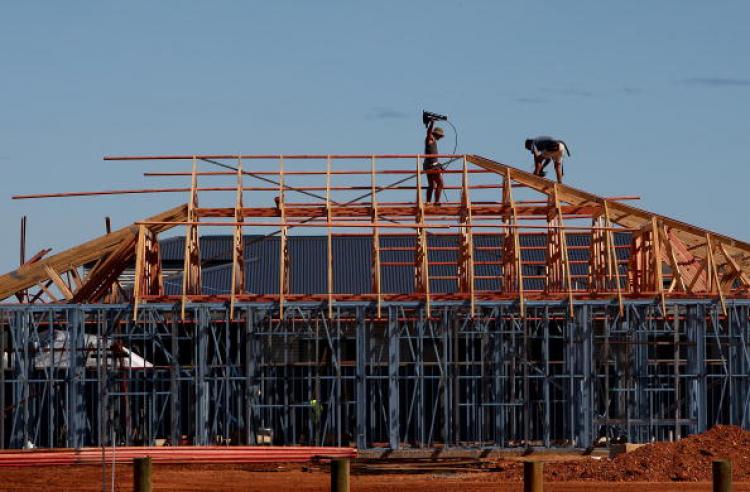 Housing prices in Sydney could drop as much as 15 per cent as Australia's economy continues to tighten, market analysts say.

Although Sydney is expected to be the worst hit, prices in other cities could drop as much as 10 per cent. AMP Capital chief economist Shane Oliver said buyers are scared of the potential mortgage burden while property prices continue to fall.

"The average house price in Australia is about six times income and if you compare that with the United States, which is only three times their income, you can see how inflated our housing is," he said.
He said low rental yields are also discouraging investors.

Australian rental properties bring in a return of only 3 per cent or 4 per cent compared with other countries that bring in about 5 per cent, he said.

"Sydney is particularly vulnerable because we don't have the support of the mining sector that other Australian cities do."

RP Data/Rismark International said houses in the Eastern Suburbs appear to have fallen in value last month, after rising in previous months.

"There is significant volatility in higher priced areas as the market searches for direction, " RP Data said in a release.

Property values in Cheltenham, Beaconsfield, Kogarah Bay, Homebush, Haberfield, Ryde, Epping and Hornsby are benefiting from being close to public transport.

In Bexley North, Campsie and Rockdale, train stations should increase property values in the future, according to a report from Colliers International real estate firm.

Mr Oliver said banks should cut interest rates to improve housing affordability and reduce mortgage stress.

The Australian Bureau of Statistics said in a release that the housing market slid 0.3 per cent in the three months ending in June, but Sydney's prices rose 0.3 per cent.