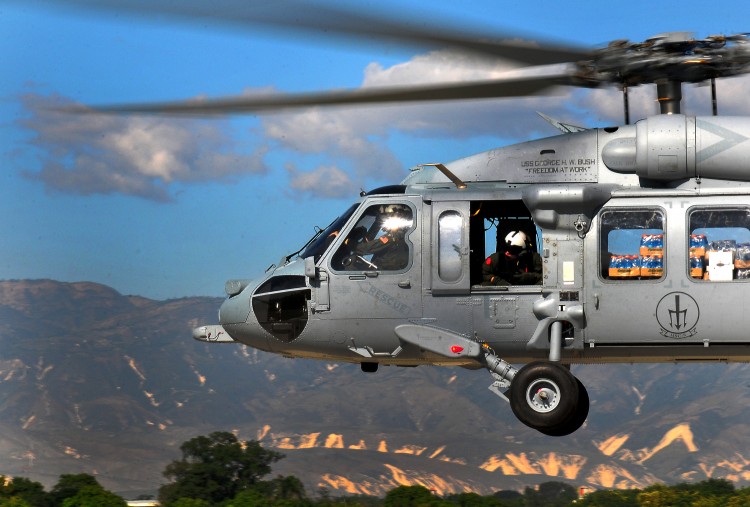 Over a million counterfeit electronic parts, mostly originating from China, have been found in the U.S. defense supply chain, threatening national security and the safety of U.S. servicemen, says a Senate report.
A year-long investigation by the Senate Armed Services Committee sifted through 1,800 cases of bogus parts and found the total number of suspect counterfeit parts exceeded 1 million. 
"The investigation uncovered dozens of examples of suspect counterfeit electronic parts in critical military systems, including on thermal weapons sights delivered to the Army, on mission computers for the Missile Defense Agency's Terminal High Altitude Area Defense (THAAD) missile, and on a large number of military airplanes," said the report released May 21. 
The report includes further detailed descriptions of how counterfeits are flooding the military supply chain, risking the performance and reliability of critical defense systems. 
In an example described in the report, the U.S. Air Force said one electronic parts supplier, Hong Dark Electronic Trade of Shenzhen, China, fed an estimated 84,000 suspect counterfeit electronic parts into the supply chain.
"Our report outlines how this flood of counterfeit parts, overwhelmingly from China, threatens national security, the safety of our troops and American jobs," said the committee chairman Senator Carl Levin. 
The report stated that Chinese authorities have not made efforts to halt counterfeiting operations on its own soil. It also cited witnesses who saw factories staffed with 10,000 to 15,000 people, which were set up for the purpose of counterfeiting. 
"Rather than acknowledging the problem and moving aggressively to shut down counterfeiters, the Chinese government has tried to avoid scrutiny, including denying visas to Committee staff to travel to mainland China as part of the Committee's investigation," the report said. 
The Senate findings also criticized the operation of the U.S. defense industry's reliance on unvetted independent distributors supplying equipment, and weaknesses in testing procedures for electronic parts that were being exploited by counterfeiters. The report also criticized the defense industry for failing to report cases of suspect counterfeit parts. 
"Our committee's report makes it abundantly clear that vulnerabilities throughout the defense supply chain allow counterfeit electronic parts to infiltrate critical U.S. military systems, risking our security and the lives of the men and women who protect it," said Committee member Senator John McCain.
The Epoch Times publishes in 35 countries and in 19 languages. Subscribe to our e-newsletter.