The recent tumultuous shift in the national politics of Pakistan was widely reported as triggered by power play between former Prime Minister Imran Khan and leading figures in the country's powerful military establishment: Army Chief General Qamar Javed Bajwa, and the former head of intelligence services (ISI) Lt Gen. Faiz Hameed.
Hameed who was widely expected to replace Bajwa got replaced in October by Lt Gen. Nadeem Ahmad Anjum against Khan's wishes. Last month, Khan became the first prime minister in Pakistan's history to be ousted from power after losing a no-confidence vote in the country's parliament.
Khan was later charged with blasphemy on April 28 after his supporters allegedly hounded the new Prime Minister Shehbaz Sharif in ​​Saudi Arabia's Madina on the same day. The former prime minister could face the death penalty. Sharif's government has also decided to launch an inquiry into Khan's assets and alleged foreign funding of his political party.
An Indian intelligence source and global experts have told The Epoch Times that the power struggles are continuing among the opposing factions in Pakistan's establishment. After Khan's ouster, Lt. Gen Anjum has ordered his top men to launch an investigation of officials belonging to Lt Gen. Hameed's clique which includes officials and leaders in ISI's secret Kashmir Desk, the sources said.
The Kashmir region, a decades-old point of contention between India and Pakistan, plays a very important role in Pakistan's domestic politics and foreign policy. Islamabad has a Ministry of Kashmir affairs, however, ISI's Kashmir desk is a secret entity.
ISI's origins are connected to the country's British colonial past. It was founded in 1948 and its first chief belonged to the British Indian army. The British influence on the Pakistani military and intelligence service was strong because of the former colonial power's desire to retain influence over the region, even after 1947, said Aparna Pande, research fellow and the director of Washington-based Hudson Institute's Initiative on the Future of India and South Asia.
"The ISI is a key part of the Pakistani military establishment. Right from 1947, the Pakistani state has viewed India as an existential threat and harbored the view that India never accepted partition and that India wrongfully seized Kashmir. Kashmir is the 'jugular vein' of Pakistan or the 'unfinished business' from Partition," Pande told The Epoch Times in an email.
India is handled and targeted by two bureaus within the ISI: a section within the Joint Intelligence Bureau that exclusively focuses on India and the far east, and a Joint Intelligence North (JIN) which was solely conceived to handle covert operations in the regions of Jammu and Kashmir, said Burzine Waghmar, member of the Center for the Study of Pakistan at SOAS London and the inaugural India Fellow at Britain's Royal United Services Institute.
"It is this JIN which, in popular parlance, is called the ISI's Kashmir desk," said Waghmar.
The existence of the ISI's secret Kashmir desk is often mentioned in the Indian media. A recent report from early this year said that India expressed concerns about Pakistan reactivating its "Kashmir desk" to disrupt India's Republic Day celebrations in January.
ISI's Kashmir desk is central to Pakistan's operations inside Kashmir and the intelligence agency has a secret Kashmir fund that supports Kashmiri separatist elements and Pakistan's "proxy war" against India in Kashmir, according to Abhinav Pandya, an independent investigator who specializes in terror financing in the region.
The "corruption and misappropriation" of this secret fund has been at the core of the clique infighting within ISI this time, said Pandya who was earlier an advisor to the former Governor of the Indian dominion of Jammu and Kashmir on terrorism issues.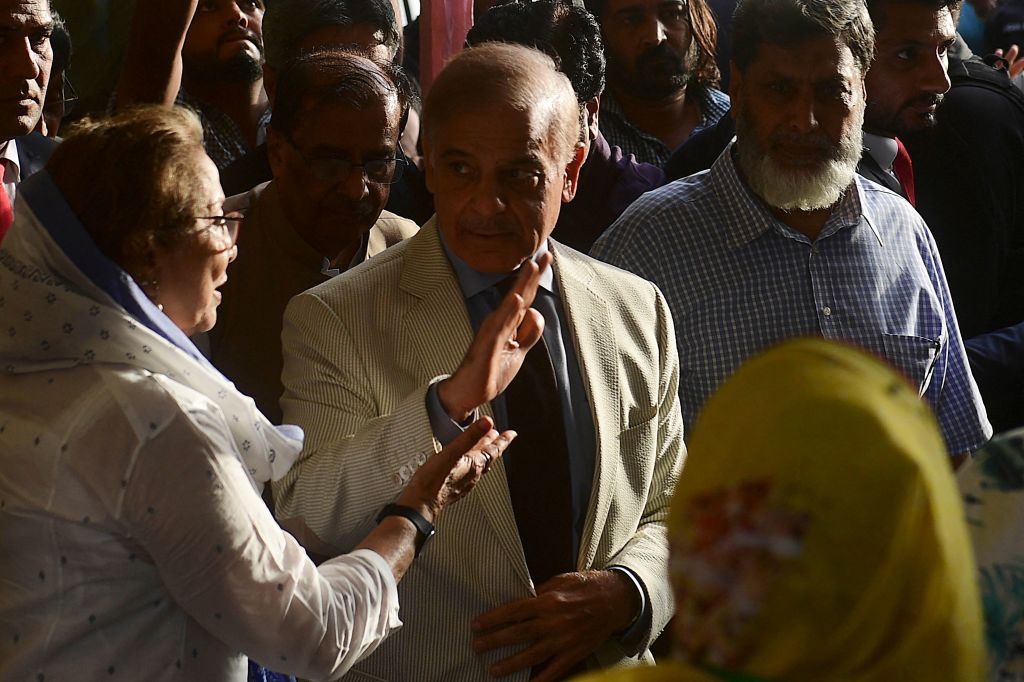 Fight Between Cliques
Lt. Gen. Hameed's clique that's currently subject of internal investigations and legal scrutiny includes senior ISI officials, Kashmiri separatist leaders, and members of the United Jehad Council (UJC). Headquartered in Pakistani-administered Kashmir, UJC is a conglomerate of 13 jihadist groups including Jaish-e-Muhammad (JeM), Lashkar-e-Taiba (LeT) that are designated Foreign Terrorist Organizations by the U.S. State Department, according to the Indian intelligence report obtained by The Epoch Times. The report was provided by an Indian intelligence source who spoke to the publication on the condition of anonymity.
After taking over office, Lt. Gen. Anjum conducted an evaluation of the Kashmir desk's activities in the past over a decade and decided to halt all operational money to UJC and to Kashmiri separatists led by an organization called the All Party Hurriyat Conference (APHC), said the Indian intelligence source.
Authors Adrian Levy and Cathy Scott-Clark mention in their best-seller book "Spy Stories" that APHC was the brainchild of Capt. Nusrat Naeem of the ISI in 1993. The authors interviewed Naeem, who retired as a Lt.General, five times from 2018 and 2019.
Naeem was later named in the Pandora Papers and was charged by Islamabad Police with fraud relating to the "attempted purchase" of a steel mill for $1.7 million, according to a 2021 report by the International Consortium of Investigative Journalists. The report said Naeem also owned a British Virgin Islands company called Afghan Oil & Gas Ltd, registered shortly after his retirement.
Pande, however, does not consider APHC a "brainchild" of ISI, but said that ISI supported its creation and existence.
"They can always create more groups. If they could support the Afghan Taliban after decades of supporting mujahideen then they can always find new groups. These groups matter, these individuals matter, and ISI always supports and backs its proteges and proxies even when the world tries to force Pakistan to give up on them," said Pande.
APHC's connection with ISI is also mentioned in 2017 reports on Al-Qaraar, a pro-Islamic State of Jammu and Kashmir (ISJK) media group that focuses on Kashmiri separatist leaders in its articles.
ISJK is a part of the more recent trend of transnational terrorist outfits trying to infuse Kashmiri Jihad with a pan-Islamist idealogy and they target both Pakistan as well as Indian armies on either side of the disputed border between India and Pakistan, according to a 2018 report by Amira Jadoon, an assistant professor at the Combating Terrorism Center and the Department of Social Sciences at the U.S. Military Academy at West Point.
The Indian Intelligence report said that Lt. Gen. Anjum wants to replace the current leader of the Kashmir desk who's an ISI officer and his entire team since they belong to the faction of Lt. Gen. Hamid.
The Epoch Times reached out to the spokesperson of Pakistan's Foreign Minister regarding these allegations but didn't receive a reply by press time.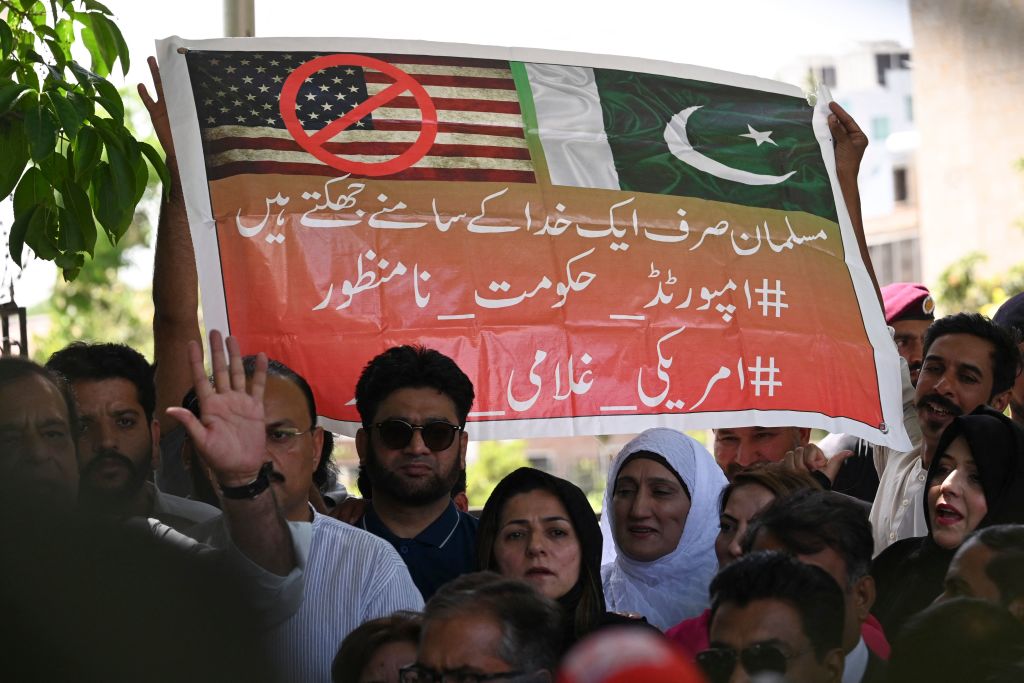 A Land Scam
A land fraud case is currently being pursued by Pakistan's Federal Investigation Agency (FIA) against a Pakistan-residing Kashmiri separatist leader. This case is the only open case of the crackdown against those involved in the deep state's secret Kashmir desk, said the Indian intelligence source.
Pakistan authorities allegedly arrested Karachi-based APHC member Altaf Ahmad Bhat and 16 of his business associates on Feb. 9 in an $18.3 million (140 crores) land scam in the city of Rawalpindi, reported The Times of India. Rawalpindi also houses the headquarters of Pakistan's army.
Bhat is the younger brother of a surrendered Hizbul Mujahideen terrorist Zaffar Akbar Bhat. Hizbul Mujahideen is an Islamist militant group operating in Jammu and Kashmir and was designated by the United States as a foreign terrorist organization in October 2017.
Both brothers received training in terrorism in Pakistan-controlled Kashmir, but Altaf Ahmad Bhatt fled to Pakistan in 1995 and has been living there since. In India, he's wanted for allegedly terror funding activities in Kashmir, according to the Indian media.
In Pakistan, the FIA has pursued a land fraud investigation against Bhat, who's the president of the Central Board of Revenue Employees Cooperative Housing Society (CBR ECHS), and other members of the board, reported Pakistan Today on Feb. 9.
Pakistani media confirms the arrests of only two people excluding Bhat. The Epoch Times reached out to CBR ECHS for comment but didn't receive a reply by press time.
The Epoch Times has a copy of a criminal investigation sheet, called the first information report, registered by Pakistani authorities under the country's criminal code against Bhat and his associates. The publication also has a copy of a letter from FIA to the country's Capital Development Authority in Islamabad requesting information "regarding movable and immovable properties" of Bhat and 14 others.
The Epoch Times couldn't confirm if Bhat has been arrested and the last update about him in Pakistani media, The Express Tribune, was his statement on March 17 condemning the alleged "extra-judicial killings" in the Indian-administered Jammu and Kashmir.
Bhat appears active on his Twitter handle, but the website of the Kashmir Solidarity Movement that Bhat leads and that's mentioned in his Twitter profile appears to be deactivated.
According to the Indian intelligence report, Bhat was investing the money meant for separatist activities into his business operations in Pakistan, and Pakistani intelligence agencies were looking into an "alleged connection" between Bhat and other ISI officials in the Kashmir desk.
The Indian intelligence report also mentions another terrorist commander in Islamabad who allegedly invested money meant for Kashmiri separatism into a luxury taxi business and another "militant commander of UJC" who invested money from ISI's secret Kashmir fund into his real estate business in "Pakistan and the Middle East". The Epoch Times is withholding these two people's identities for security reasons.
Pande said there are two ways to interpret the situation between ISI and Kashmiri separatists.
"Either it is a purely local issue which has led to these arrests, something political and local; Or is it a message from the Pakistani deep state to its proxies that if you cross a line we are willing to pull the plug and let you fall," she said.
Bhat's Pakistani connections are naturally routed through the ISI and it's very likely that some intelligence officers are either "privy or implicitly party" to this housing fraud, according to Waghmar.
"The reason they wish to make an example of Altaf Ahmad Bhat to other Kashmiris, militants, and sympathizers, whether Hurriyet leadership or disaffected youth in the Indian union territory, is that fleecing Pakistan is not on even though Islamabad makes loud claims of solidarity with their so-called struggle," he said, adding that ISI is not immune from charges of graft and embezzlement.
"It's just that such activities are not so routinely reported which lends novel credence to this still-unfolding Bhat bust-up."