According to Chris Cooper, executive director at Reset Australia, Facebook's decision to pull news content from Australia justifies the need for "better regulation" around Big Tech.
"This is the biggest argument that could be made for better regulation around these platforms to mitigate the harms these … reckless decisions have on our democracy," Cooper told Sky News.
"Facebook pulling news and recklessly removing Australian's access to reliable news sources beyond just news sites during a pandemic and the rollout of a vaccine … just highlights [what] little regard Facebook has for the Australian people," he said. "Facebook is essentially 'spitting the dummy' after being asked to meaningfully participate in regulatory negotiations."
Major news outlets including the Sydney Morning Herald, The Australian, and The Epoch Times, awoke on Thursday to find the tech giant had implemented an outright ban across their Facebook pages.
However, a swathe of non-media related Facebook pages were caught in the crossfire with websites for the Queensland Health Department, the Bureau of Meteorology, and members of Parliament also finding their pages banned.
While non-profit organisations such as 1800 Respect and the Australian Trade Union (ACTU) also saw their pages targeted.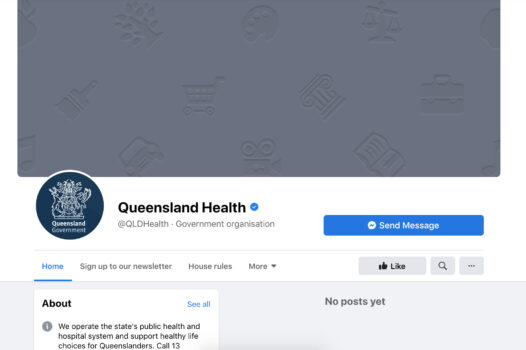 So @Facebook has blocked access to our website. We are not a news organisation. Australian workers can not now find out about their rights at work via @Facebook. This is disgraceful & needs to be reversed immediately pic.twitter.com/588Qf1JbuD

— Sally McManus (@sallymcmanus) February 17, 2021
Independent Senator Rex Patrick remarked on Twitter that Facebook has "done a rare thing" and managed to unite both sides of the political aisle.
.@Facebook has done a rare thing this morning – they have united the Federal Parliament. #auspol https://t.co/LcVmKnQwJW

— Rex Patrick (@Senator_Patrick) February 18, 2021
The ban comes as Facebook follows through on a threat to remove news content in response to the Morrison government's impending News Media Bargaining Code.
The Code legislates a framework where eligible Australian news outlets can enter negotiations with Google and Facebook to pay for their content.
However, despite initial resistance, Google soon came to the table and has spent the last week signing off deals with major media organisations.
Facebook remained quiet until this morning when it initiated the ban.
"Google did work with the government to find a workable solution … Facebook are much more clumsy in that approach and also refuse to take any regulatory action against them," Cooper said.
"And so they will just pull the plug rather than engaging meaningfully even if the consultation is really about what's best for their users, the Australian people."