Numerous places across the world are still experiencing problems with Facebook as of Wednesday evening.
Many users are still reporting having trouble loading or uploading photos and videos on Facebook or subsidiaries Instagram and WhatsApp.
A spokesperson for Facebook told CNN that the issue was caused by a maintenance issue.
"During one of our routine maintenance operations, we triggered an issue that is making it difficult for some people to upload or send photos and videos. We're working to get things back to normal as quickly as possible and we apologize for any inconvenience," the spokesperson told the network, which also reported that Twitter was also having issues.
"We're currently having some issues with DM delivery and notifications. We're working on a fix and will follow up as soon as we have an update for you. Apologies for the inconvenience," Twitter said in a tweet on July 3.
Earlier in the day, Facebook confirmed its images aren't working for many.
#instagramdown #facebookdown#whatsappdown

Twitter, before
WhatsApp,
Facebook
Instagram
Crashed Twitter now pic.twitter.com/Rjvwiymrq5

— Jèfé Juan José (@Jefe_says) July 3, 2019
"We're aware that some people are having trouble uploading or sending images, videos and other files on our apps. We're sorry for the trouble and are working to get things back to normal as quickly as possible. #facebookdown," the company wrote on Twitter.
Some people also noticed that instead of photos, blank boxes appeared with what appear to be AI-generated text.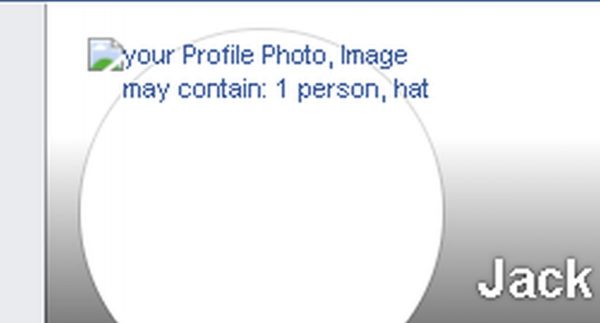 The text includes descriptions such as, "Image may contain: 2 people, people sitting, laptop and indoor" or "your Profile Photo, Image may contain: 1 person, hat."
Part of me, though, just wants to see how Facebook would describe a screenshot of how it describes photos. pic.twitter.com/Yy0rjMXdvH

— Megan GriffithGreene (@griffithgreene) July 3, 2019
Users Voice Outrage
An outage map posted by Downdetector.com shows that the majority reports of technical issues are concentrated still in Europe and the United States.
•Facebook photos not loading
•Restarts device
•Photos not loading
•Turns WiFi on
•Photos not loading
•Restarts WiFi router
•Photos not loading
•Opens Twitter and #facebookdown
•Reads thread
•Relieved phone is not broken
•Pissed cause so much time wasted

— Joshua Hernandez (@jhrnandz89) July 3, 2019
"Images still not appearing in many posts in south of England," wrote one person.
"Seems very selective on what loading and what's not. Seems purposely done. Take this as a sign and spend time with your family and friends," another person wrote.
"Wow cant believe Facebook has been down for this long, photos don't show up, videos aren't showing up or they disappear, you name it and its not working, From Rochester NY. Hope the fix it soon," said one.
Added another, "I guess Facebook is just taking the day off, in honor of tomorrow's holiday?"
In March 2019, Facebook and Instagram went down for at least 12 hours.
At the time, the company said it was due to a "server configuration change," and apologized for the downtime.