Facebook on Friday responded after President Joe Biden claimed the technology giant is "killing people."
"We will not be distracted by accusations which aren't supported by the facts. The fact is that more than 2 billion people have viewed authoritative information about COVID-19 and vaccines on Facebook, which is more than any other place on the internet," Facebook spokesman Kevin McAlister told news outlets.
"More than 3.3 million Americans have also used our vaccine finder tool to find out where and how to get a vaccine. The facts show that Facebook is helping save lives. Period," he added.
Earlier in the day, asked what his message would be to platforms Facebook regarding "COVID disinformation," Biden said: "They're killing people. I mean, they're really—I mean, look, the only pandemic we have is among the unvaccinated. And they're killing people."
Biden didn't elaborate and only answered the one question before departing Washington to travel to Camp David for the weekend.
The White House has made waves this week for harshly criticizing Big Tech platforms and pushing censorship of information officials deem "misinformation," or misleading or false information, regarding COVID-19, particularly vaccines.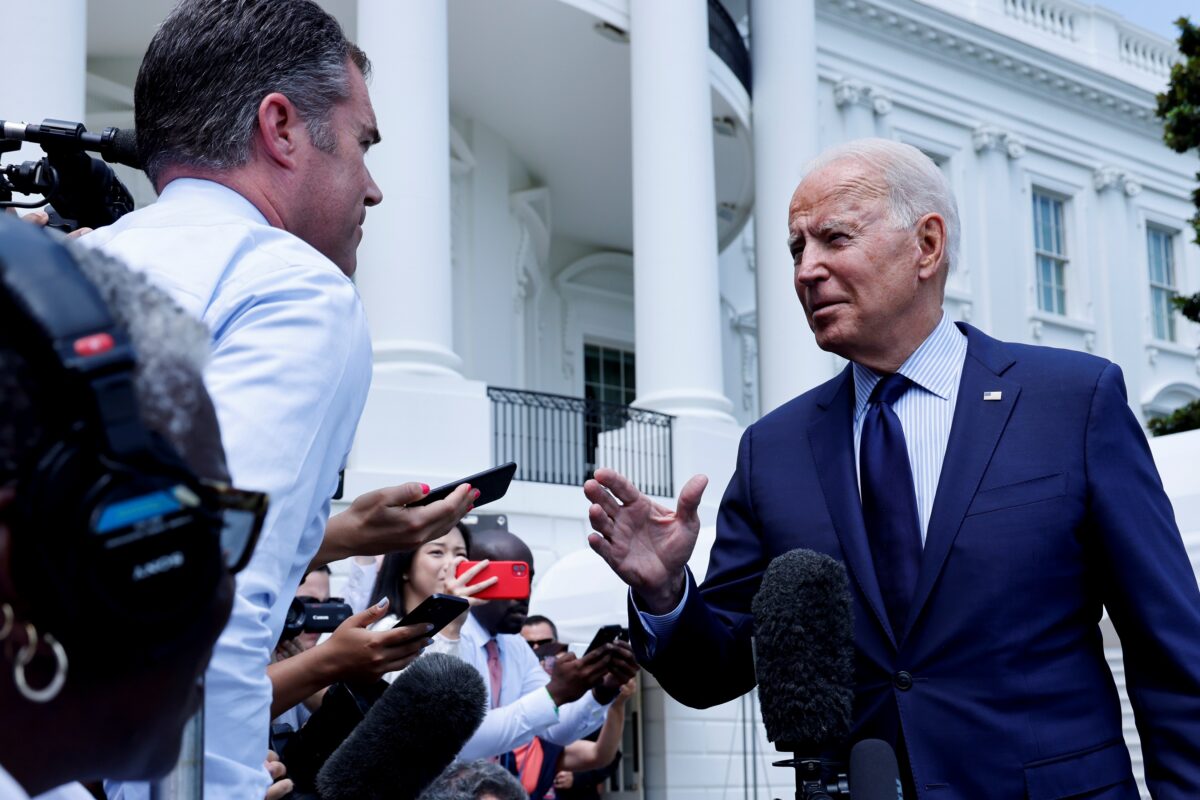 Surgeon General Vivek Murthy decided to devote his first advisory to the topic, claiming it "poses an imminent and insidious threat to our nation's health."
White House press secretary Jen Psaki acknowledged that the administration is communicating their preference to have certain people punished for posting alleged misinformation and on Friday said users "shouldn't be banned from one platform and not others … for providing misinformation out there."
Google and Twitter have not responded to requests for comment.
Republicans decried the pressure from Big Tech and promised to take action.
"Facebook has become a tool of the Biden Administration to censor Republicans and silence their critics. I am working with Leader McCarthy and the members of the newly formed Big Tech Task Force to ensure that this blatantly biased censorship is stopped immediately," Rep. Jake LaTurner (R-Kan.) said in a statement, referring to House Republican Leader Kevin McCarthy (R-Calif.).
"The White House is colluding with Facebook to censor Americans. This is an attack on the First Amendment," added Rep. Ken Buck (R-Colo.).