Australian news outlets saw their web traffic take a tumble following Facebook's dramatic ban on news-related content on the platform last week.
Data from Chartbeat reveals that across 255 Australian news websites, overall traffic from Facebook users in Australia fell by 13 percent, while visits from overseas-based readers fell 30 percent, according to the ABC.
Chartbeat is a tool used by Australian media to measure web traffic and its origin in real time, whether that be Facebook, Google, or other services.
The data found that the night before the ban, Australian news sites received 201,013 visits from Facebook at 6 p.m. The following morning, referral traffic was tracking upwards and delivered 71,155 visits to news sites at 7 a.m.
Once the ban set in, traffic plunged to lows of 12,184 visits by 10 a.m.


Meanwhile, traffic from overseas users fell from highs of 46,575 at 5 a.m. Eastern Standard Time, to 5,150 by 12 p.m.
A separate survey from Neilson found that overall web traffic to Australian news websites fell 16.1 percent compared to the average readership over the past six weeks.
The total amount of time spent on Australian news websites fell 13 percent.
Facebook's ban removes all news related content from its platform in Australia and prevents users from sharing it.
The ban also saw the Facebook pages of mainstream media outlets shut down, including the ABC, The Australian, Sydney Morning Herald, and The Epoch Times.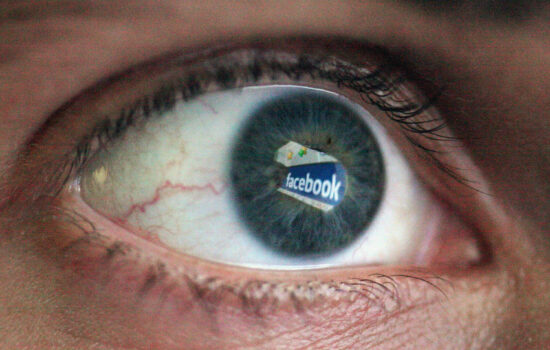 The social media giant was following through on a threat in made last year that it would cut news content from its platform, in response to the Morrison government's impending News Media Bargaining Code.
The Code legislates a framework for news companies to enter negotiations with Google and Facebook for payment of content.
Despite initial resistance, threats, and public lobbying, Google eventually came to the table and spent the last week signing off deals with several media outlets.
Facebook, however, decided to execute its "nuclear option," surprising government ministers with its news ban.
Prime Minister Scott Morrison and Treasurer Josh Frydenberg both condemned the actions of Facebook, especially because a host of pages belonging to non-media related entities were caught in the crossfire, including the charities, non-profits, and emergency and other government services.
Talks are still ongoing between the government and Facebook, however both sides remain at an impasse.
Australian news companies rely heavily on Facebook to drive traffic to their sites, with around 15 percent of traffic coming from the social media giant, compared to the global average of 12 percent, according to Chartbeat.
In response to the ban, media companies such as The Australian and public broadcaster ABC have begun running advertising campaigns on their website to encourage users to download their app.