A 1,500-year-old painting of Jesus Christ has been uncovered in southern Israel's Negev desert.
Scientists discovered the painting after finding an old church in the ancient Byzantine village of Shivta, according to research published in the journal Antiquity. "A previously unknown painting of Christ's face, recently discovered at the Byzantine site of Shivta, represents the first pre-iconoclastic baptism-of-Christ scene to be found in the Holy Land," said an abstract of the finding.
"Christ's face in this painting is an important discovery in itself. It belongs to the iconographic scheme of a short-haired Christ, which was especially widespread in Egypt and Syro-Palestine, but gone from later Byzantine art," said the research team, comprising of Emma Maayan-Fanar, Ravit Linn, Yotam Tepper, and Guy Bar-Oz. "Early sixth-century texts include polemics concerning the authenticity of Christ's visual appearance, including his hairstyle." They estimate it was painted in the sixth century AD.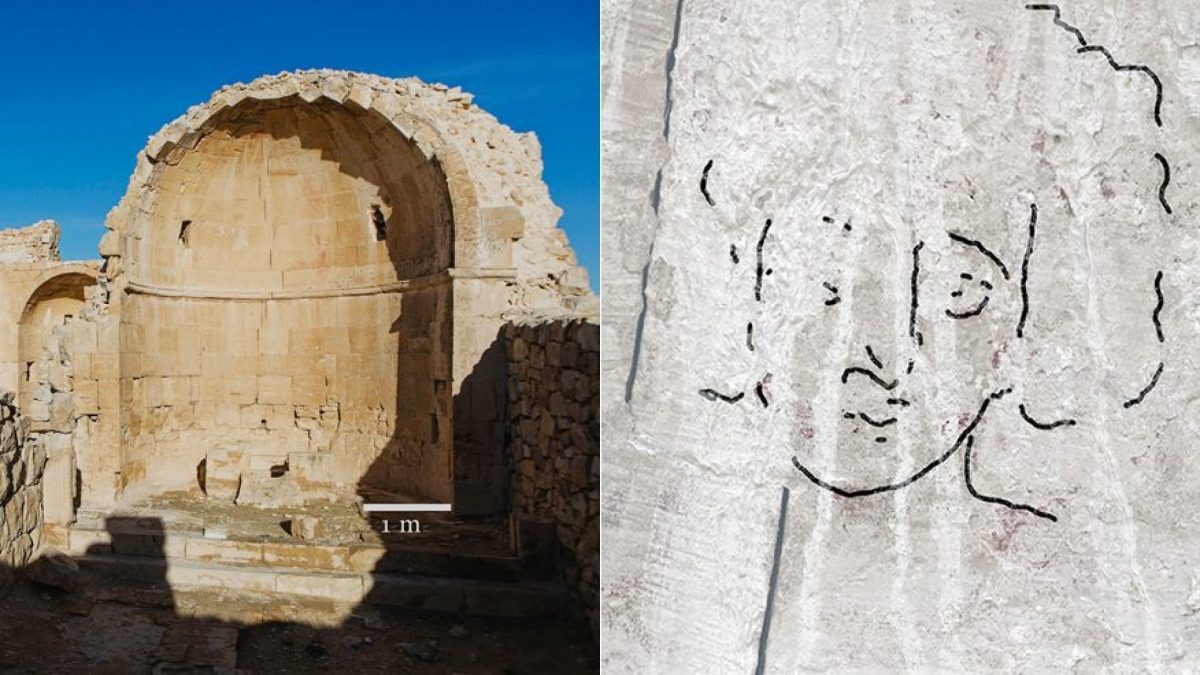 Dust and mud cover up the scene's center, including the face of Christ. The research team describes the find as "extremely important," and has already planned their next steps.
"As well as gaining a better understanding of the scene's style and iconography, we will document the remaining paint in the apse, study the materials and techniques used, and determine the conditions and measures required to preserve such an important and sensitive Byzantine relict," the researchers said.
Researchers noted the painting it predates the religious iconography often used in the Orthodox Christian Church. "Thus far, it is the only in situ baptism-of-Christ scene to date confidently to the pre-iconoclastic Holy Land," researchers said in the study. "Therefore, it can illuminate Byzantine Shivta's Christian community and Early Christian art across the region."
"His face is right there, looking at us," said Emma Maayan-Fanar, an art historian who spotted painting after the church was uncovered, Haaretz reported.
"I was there at the right time, at the right place with the right angle of light and, suddenly, I saw eyes," Maayan-Fanar added. "It was the face of Jesus at his baptism, looking at us."