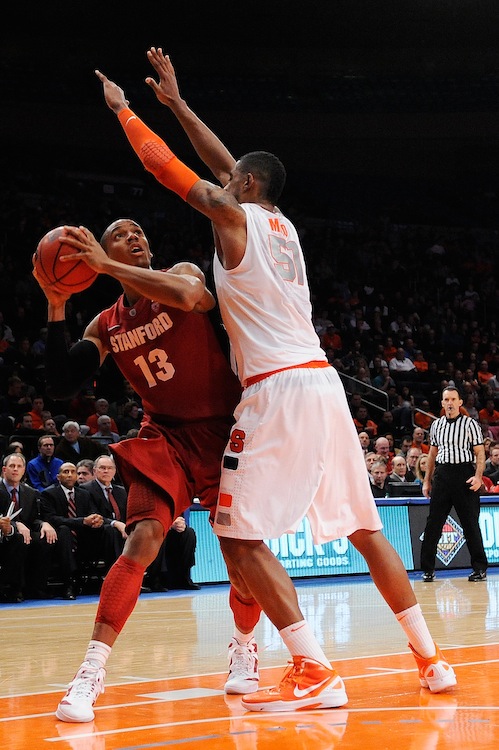 Syracuse (22-1) sophomore center Fab Melo will return to the court Saturday against St. John's (10-12) at Madison Square Garden, according to a short release on the school's website.
Though Melo will return, the school cited university policy and federal student privacy laws as reason for the lack of details regarding his absence and return.
The 7-foot, 255-pound Melo has averaged 7.2 points, 5.7 rebounds, and 3.0 blocks per game in 20 games thus far this season, but has been held out for the last three contests. The Orangemen went 2-1 in three close contests during his absence and their loss (67-58 to Notre Dame) was their first of the season.
The return of Melo Saturday against the surging Red Storm is especially important given St. John's has no true center on its roster.