Since Russia began its invasion of Ukraine 15 months ago, the West, with the United States leading, has provided Kyiv with increasingly sophisticated—and costly—weapons.
First, it was HIMARS rocket launchers, then advanced battle tanks and, most recently, U.S.-made Patriot air-defense systems. Each time, the new weapons were touted as "game-changers," sure to turn the tide of battle in Ukraine's favor.
But that hasn't happened. Russia remains in control of most of the Donbas region—the primary target of its invasion—along with Kherson and Zaporizhzhia.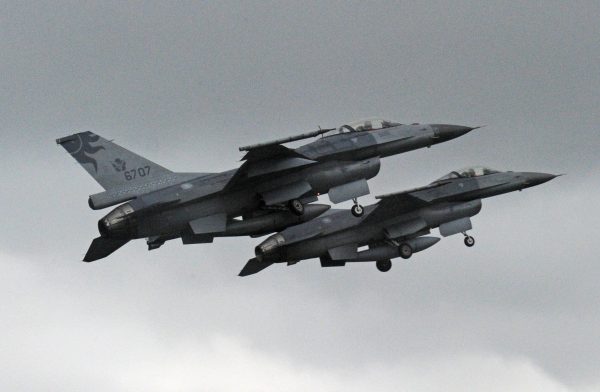 Last week, Moscow declared that its forces had captured the strategic town of Bakhmut—a fact that the Western media has now grudgingly recognized.
The fall of Bakhmut coincided with news that Washington had finally approved plans to train Ukrainian pilots to fly U.S. F-16 fighter jets.
This time around, Western officials appear more circumspect, with many acknowledging that the fighter jets alone won't be enough to alter the course of the war.
Abdullah Agar, a Turkey-based political analyst and prominent commentator on military affairs, agrees.
"It's no secret that Russia enjoys air superiority," Agar told The Epoch Times. "Ukraine can't win on the ground without achieving a degree of parity in the air.
"The addition of F-16s will certainly bolster the Ukrainian war effort. But they're unlikely to change the ultimate outcome."
Biden's About-Face
In January, Washington, London, and Berlin agreed—after weeks of wrangling—to provide Ukraine with advanced combat tanks. 
No sooner was the commitment announced than Kyiv started asking for Western-made fighter aircraft. 
"The next big hurdle now [after obtaining tanks] will be fighter jets," Yuriy Sak, an aide to Ukrainian Defense Minister Oleksiy Reznikov, said on Jan. 25.
Over the next three months, U.S. President Joe Biden appeared to hold firm, ruling out—"for now"—the delivery of fighter jets to Ukraine.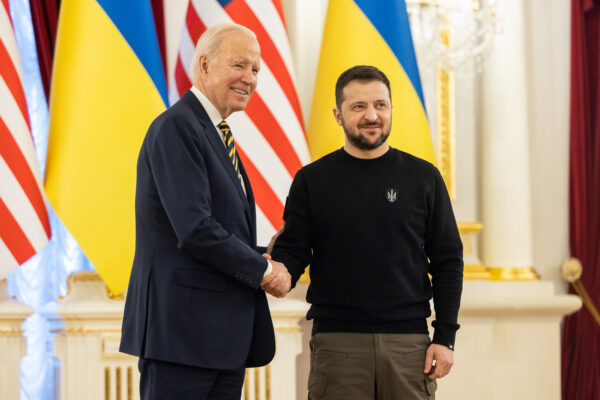 But that abruptly changed last week when Biden, at a G-7 leaders' summit in Hiroshima, Japan, said the United States was ready to train Ukrainian pilots to fly F-16s.
"Yesterday … President Biden informed his G-7 counterparts that the United States will support a joint effort to train Ukrainian pilots on fourth-generation fighter aircraft, including F-16s," U.S. national security adviser Jake Sullivan said at a May 20 press briefing.
There have been no firm commitments yet to send the advanced fighter aircraft to Ukraine. Pilot training is widely seen as a precursor to the eventual delivery of F-16s. 
"As the training unfolds in coming months, we will work with our allies to determine when planes will be delivered, who will be delivering them, and how many," Sullivan told reporters.
However, he noted that the aircraft in question would be intended solely for defensive purposes—not for attacks inside Russian territory.
Zelenskyy: 'We Will Have the Planes'
NATO Secretary-General Jens Stoltenberg hailed the decision, describing it as "an important step that will partly enable us to deliver fighter jets at some stage." 
Ukrainian President Volodymyr Zelenskyy called it a "historic decision."
Speaking to reporters at the G-7 summit, Zelenskyy voiced confidence that the pilot training would soon be followed by F-16 deliveries.
"We will have the planes," he said. "I can't say for now how many … I don't know this myself."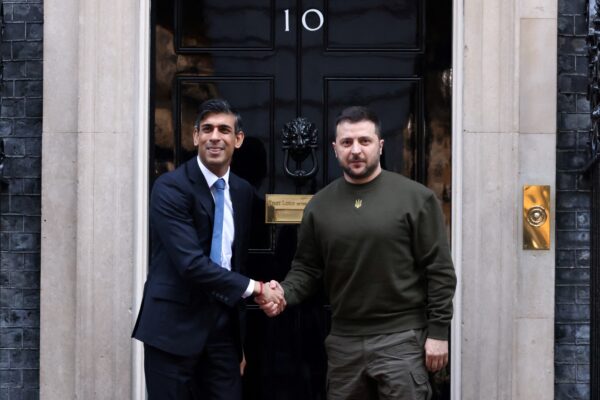 The efficacy of the move will ultimately depend on a "range of variables" that includes the total number of aircraft provided, their respective versions and capacities, and the technical skills of the pilots flying them, along with where and how they're deployed, Agar said.
"There are several versions of the F-16, all of which have different capabilities," he said. "The United States—and other countries—may not want to send the most advanced versions, which are extremely expensive. 
"Without knowing these particulars, it's impossible to predict the effect they will have."
Allies Follow Suit
Other allies of Kyiv have likewise stressed their readiness to help train Ukrainian pilots, including the UK, France, Denmark, Poland, and The Netherlands. 
"The UK will work together with the USA and The Netherlands, Belgium, and Denmark to get Ukraine the combat air capability it needs," UK Prime Minister Rishi Sunak wrote in a May 19 tweet.
While the British air force doesn't fly F-16s, Sunak has announced plans to set up a flight school to train Ukrainian combat pilots. French President Emmanuel Macron has reportedly vowed to do likewise.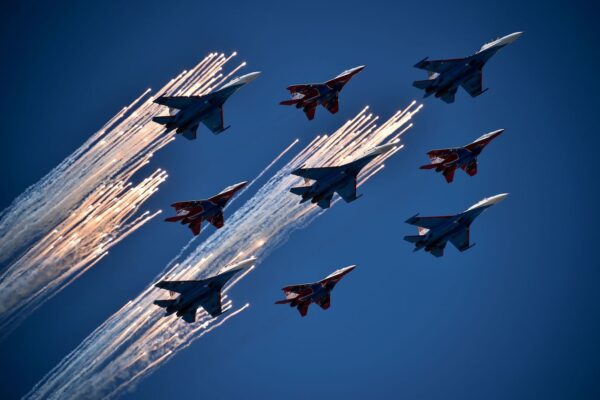 Following Zelenskyy's visit to London last week, Sunak and his Dutch counterpart said they hoped to establish an "international coalition" to provide F-16s to Ukraine.
On May 23, European Union foreign policy chief Josep Borrell told reporters that the training of Ukrainian pilots has begun in "several countries," including Poland.
The following day, Russian Foreign Ministry spokeswoman Maria Zakharova described the move as "another phase of escalation … and destabilization of the situation on the European continent."
She accused the EU of "following in the footsteps of the United States without realizing where these experiments will get them."
'Not a Game-Changer'
Moscow has repeatedly said the training of Ukrainian combat pilots—and the subsequent delivery to Kyiv of F-16s—would fail to alter the course of its "special military operation."
"Supplies of various, more advanced weapon systems and armaments to Ukraine are spiraling up," Kremlin spokesman Dmitry Peskov said on May 23. "Obviously, the decision has been made to send aircraft, too.
"But just like all other types of weapons [supplied by the West], this is unable to change the situation on the frontline."
Notably, similar sentiments have also been voiced by U.S. military officials.
"F-16s are going to help the Ukrainians, but it is not going to fundamentally change the equation," U.S. Air Force Secretary Frank Kendall has been widely cited as saying.
"But it's not a game-changer."
On the same day, Kendall told CNN that it would take "several months at best" before the aircraft were actually delivered to Ukraine. 
Agar, too, was quick to note that training will require months—if not years—to complete.
"You can't simply acquire F-16s and throw them into combat the next day," he said. "Training typically requires five years, but—in a pinch—it can be done in 14 months."
A transition to F-16s from Kyiv's current fighter jet fleet, which reportedly consists mainly of Russian-built MiG-29s and Su-27s, "requires a total system change," according to Agar.
"If the planes are put into action over Ukraine in less than 14 months, this would strongly suggest that training began much earlier than is being reported," he said.
"Or that the pilots flying them aren't Ukrainian." 
Reuters contributed to this report.