Labor Secretary Eugene Scalia said he doesn't believe the extra $600 per week in unemployment benefits are needed, coming just weeks before the benefits are slated to end.
"It was a really important thing to do as we were shutting our economy down. Americans across the country were basically being told, and we needed to take measures, but they were basically being told, you can't go to work right now. … I don't think we need that $600 benefit going forward," Scalia said on "Fox News Sunday."
The benefits are slated to end on July 31, but in some states, they will end about a week later.
"During the so-called Great Recession 10, 12 years ago when we had a downturn, the added federal unemployment benefit was $25 a week," Scalia said. "What we did in the CARES Act was $600 a week." He is referring to a bill passed by Congress and signed by President Donald Trump in March, which authorized the enhanced unemployment benefits, stimulus checks of up to $1,200, and loans for small businesses.
Trump said last week that his administration is working with Congress to come up with another stimulus package, while also saying that he supports sending more stimulus payments to people. The Senate is currently on its July 4 recess and won't debate the bill until after July 20, when the senators are set to return.
"We're working on a 'phase four.' We're working with Congress," Trump said in a press briefing on July 2. "Work has started. Steve Mnuchin can give you a little briefing. Talking about payroll tax cuts, we're talking about more money being infused. And it comes back to us."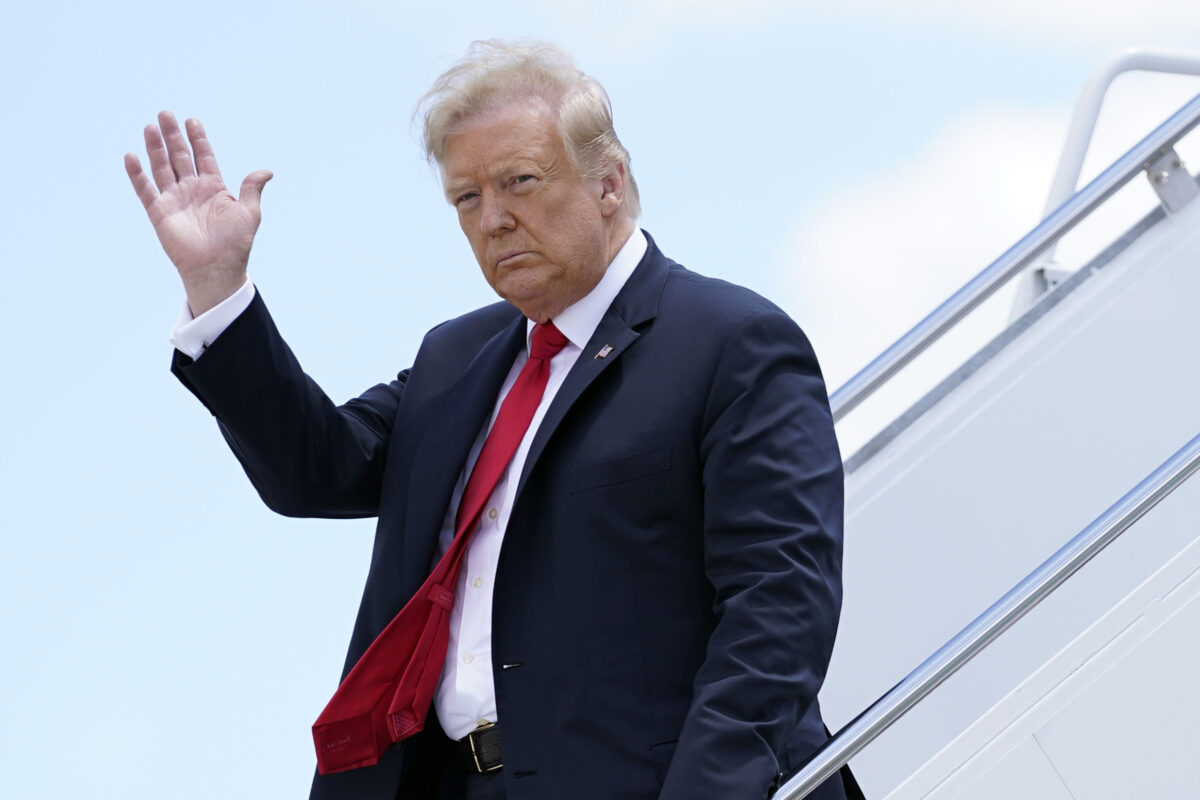 On Saturday, meanwhile, Trump signed an extension of the CARES Act's paycheck protection program (PPP), giving small businesses more time to apply for loans.
Trump told Fox Business last week that he also supports stimulus payments that are "larger than" what Democrats had proposed.
"I support actually larger numbers than the Democrats, but it's got to be done properly," Trump said in an interview with Fox Business. "I want the money getting to people to be larger so they can spend it. I want the money to get there quickly and in a non-complicated fashion," he added.
House Democrats had passed a $3 trillion stimulus package known as the HEROES Act that would send out $1,200 payments to eligible Americans and children. Senate Minority Leader Chuck Schumer (D-N.Y.) endorsed the measure and on Thursday called on GOP senators to "quickly provide additional federal fiscal relief," while calling on them to "finally work with Democrats."
Republican senators, however, have said that the HEROES Act contains too many unnecessary provisions.