Expo 2010: Chinese Petitioners Go Abroad to Appeal for Human Rights
June 29, 2009 7:00 pm Last Updated: July 4, 2009 8:56 am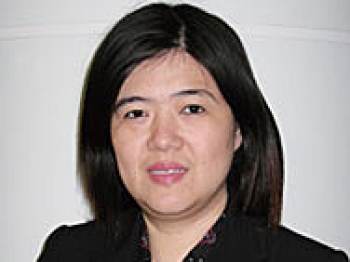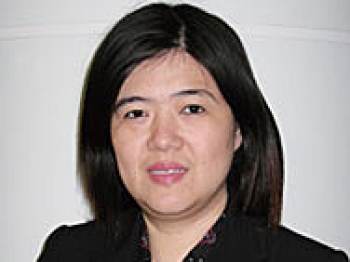 "Expo 2010" in Shanghai is another massive project for the Chinese Communist Party, (CCP) following in the shadows of the 2008 Beijing Olympic Games. Just like the Beijing Olympics, the "Expo" also forced many Chinese people out of their homes, which are destined for demolition to make way for the event. Last year, Shanghai-based petitioners registered in Hong Kong as a social group, the League of Chinese Victims (LCV). The group is formally conveying mainland petitioners' voice of concern to the outside world.
Ms. Shen Ting, the group's chairperson, has been to Europe twice in the past few months. She was invited to attend hearings of the European Council, to provide documentation on the serious human rights issues in Shanghai. Many Chinese people were forcibly evicted from their homes during the preparation for Expo 2010.
According to Shen, before the 20th anniversary on June 4th of the Tiananmen Square Massacre, 48 Shanghai petitioners had been detained. The group's legal counselor, renowned human rights lawyer Zheng Enchong, has been summoned 60 times. She expressed that it is the Shanghai regime's intent to brand the LCV as an anti-revolutionary organization.
Shen told ET: "In preparation for Expo 2010, the regime only offered very minimal compensation to the residents. Many of them were forcibly relocated—in an inhuman manner because they did not submit to the term."
Shen continued: "As a global economic event, we hope the Expo can endorse the spirit of universal values and human rights. The living conditions of the residents on the Expo site should be protected. We don't want all the countries participating in the Expo to owe the Chinese people a bloody debt."

Shen also revealed that an insider told her that the regime's Ministry of Public Security (MPS) has requested that Hong Kong submit all applications of associations and organizations registered in Hong Kong for their approval.
"It is a serious matter. Beijing has said that Hong Kong's system won't be changed for 50 years, but why should the registration of an association need to be reported to the MPS? Is it still the people of Hong Kong ruling Hong Kong, and do the Hong Kong people still have autonomy? If establishing an association in Hong Kong is allowed under 'Basic Law,' is the CCP preparing to explain 'Basic Law' again, as it did on several other matters before? " posited Shen.
She added, "Now the CCP has picked up its butcher's knife towards the members of the LCV—it fears the organization very much. They didn't anticipate that the organization would have traveled to EuropeShanghai petitioners are clear-minded, knowing that it is only effective to fight for human rights collectively: defending human rights individually is futile." twice to attend the hearings of the European Council. They did not expect this. Now they want to divide and disintegrate the LCV. They want to defeat us individually. However, Shanghai petitioners are clear-minded, knowing that it is only effective to fight for human rights collectively: defending human rights individually is futile."
Read the original Chinese article