Officials in Washington state are warning beachgoers after explosive military rounds were found.
The sheriff's office in Grays Harbor wrote on Feb. 24 that it got "multiple reports" of a 20-millimeter anti-aircraft rounds were found on North Beach.
"They have the resemblance of large rifle ammunition," the sheriff's office stated on Facebook. "Many of these rounds have been located encased in a black rock or sludge matter."
MILITARY ROUNDS FOUND ON NORTH BEACHESThe Grays Harbor County Sheriff's Office has received multiple reports of…
The office said the "high explosive" rounds are between 6 and 8 inches in length and 20 millimeters in diameter.
Believed to be from the time of World War II, the rounds have "unknown" stability, said officials.
The sheriff's office said they might explode upon impact.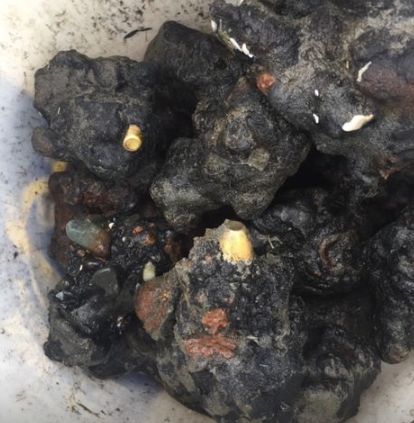 "*DON'T TOUCH * DON'T MOVE * DON'T TRANSPORT*," the office warned.
Grays Harbor County Chief Criminal Deputy Brad Johansson told Q13 Fox that officials were told about the shells after a citizen found four to six of them on the beach.
Johansson said the rounds are dangerous primarily because of their explosive tip, adding that they can explode if dropped or heated.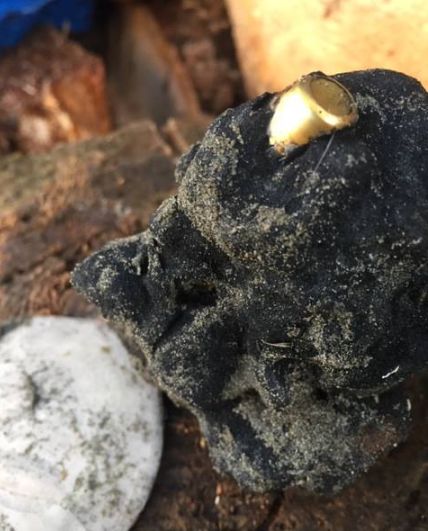 The sheriff's office also learned that the rounds may have been showing up along the beach for years, and some people likely have kept them as a souvenir or collector's item. Johansson noted that some people found the shells in crab pots off the coast.
Adding that the rounds were either dumped in the ocean by a military ship or buried, Johansson said it's likely hundreds of shells are around.
"I think this is something we're going to be seeing for quite a while," he said.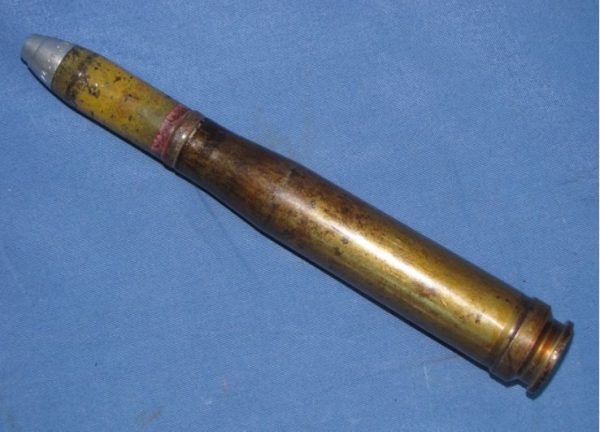 People who find the shells should contact the Grays Harbor County Dispatch at 360-533-8765, leave the ammunition where it is, and mark its location.
60,000 People Evacuated in Germany
In August 2017, Frankfurt's city center, an area including police headquarters, two hospitals, transport systems, and Germany's central bank storing $70 billion in gold reserves will be evacuated on Sunday to allow the defusing of a 1.8 ton World War II bomb.
The bomb was massive.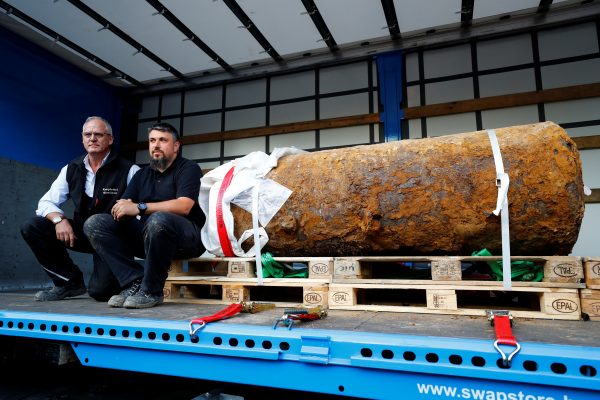 Bomb disposal experts will make use of a "Rocket Wrench" to try and unscrew the fuses attached to the HC 4,000 bomb. If that fails, a water jet will be used to cut the fuses away from the bomb, Bennert told Reuters.
"We have never defused a bomb of this size," bomb disposal expert Rene Bennert told Reuters, adding that it had been damaged on impact when it was dropped between 1943 and 1945.
The most dangerous part of the exercise will be applying the wrench, Bennert said. Roads and transport systems, including the underground, will be closed during the work and for at least two hours after the bomb is defused, to allow patients to be transported back to hospitals without traffic.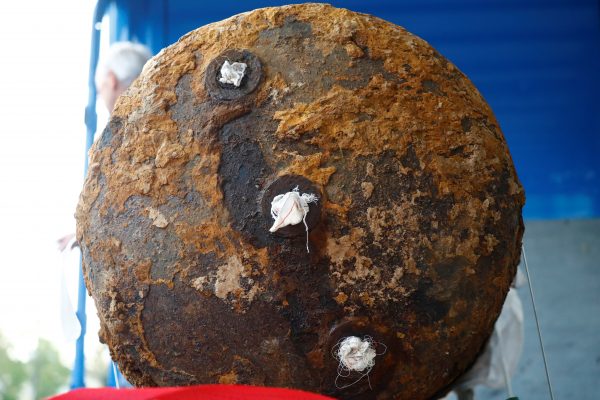 It is not unusual for unexploded bombs from World War II air raids to be found in German cities, but rarely are they so large and in such a sensitive position.
Reuters contributed to this report.