An explosion was reported at a GM plant in Detroit on Wednesday afternoon, leaving three people injured, say local media reports.
A pump led to the explosion at the Hamtramck, sending an employee to Receiving Hospital with minor burns, the Detroit Free Press reported. Reports indicate the victim was a 43-year-old man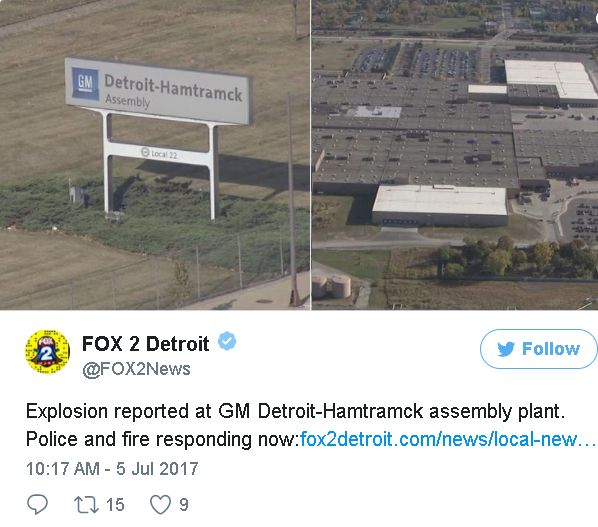 "The call came in about 10:03 (a.m.) reporting an explosion in the plant," said David Fornell, the Deputy Fire Commissioner. "Our first responding units found that there was, what they call a pressure pump, had exploded. It was a relatively minor explosion. One person suffered minor burns to the face and was transported to Detroit Receiving. The incident was down-graded almost immediately. So there was no fire."
General Motors released a statement on the matter.
"Emergency personnel are currently investigating an incident that occurred at the GM Detroit-Hamtramck plant before 10 a.m. Wednesday, July 5. Three people, who were involved in maintenance work at the plant, were injured in the incident. The injuries are not believed to be life threatening," it said, according to Fox2.
The plant builds Buick LaCrosse, Cadillac CT6 Chevrolet Volt and Chevrolet Impala models. Production hasn't been halted, CBS Detroit reported.
Jalopnik reported that the fire department has now cleared the scene.