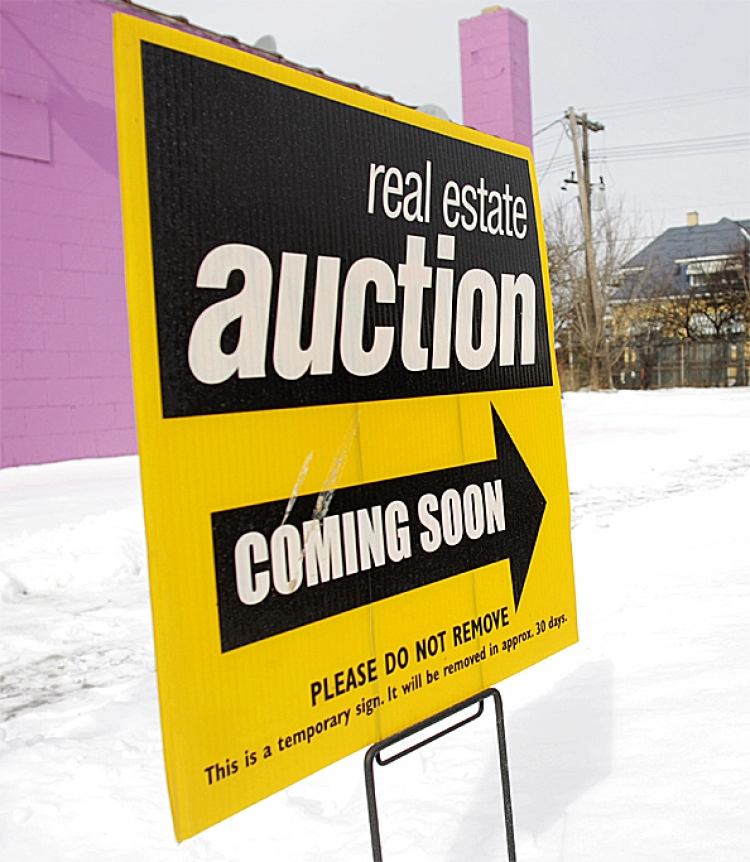 When most people think of real estate auctions, they think of homes that are either in need of tender loving care, or properties that are too big or unique for an average person to consider purchasing, such as large estates or farms.
It is true that these types of properties often fit the bill for auctioning, but less and less are real estate auctions limited to include only these types of properties.
Real estate auctions have existed for years, but recently they have become quite popular and are indeed one of the fastest growing trends in the real estate industry today. In fact, residential real estate auctions have grown by 39.2 percent in the last three years. According to the National Association of Auctioneers Web site, 58.5 billion dollars of real estate was sold at auction in 2007.
The appeal of an auction format offers buyers and sellers opportunities that differ from the traditional real estate transaction. An auction is quick-paced and exciting, and keeps the dream alive that a deal is within one's close reach.
Auctions are often divided into two categories: absolute and reserve. An absolute auction means that a property will sell the day of the auction to the highest qualified bidder. A reserve implies that a property has a low-end limit, or minimum set price. Generally, this limit, or reserve, is not public knowledge. This way, bidders may naturally offer more than the reserved amount, and sellers may receive the highest price for their property.
For a seller, a real estate auction may be more appealing than a conventional sale, especially in cases where the seller needs an immediate sale—for example, during times of divorce, clearing of estates, or when health issues arise. For some, the idea of their house sitting on the market for months can cause one to consider a real estate auction as a viable option.
All necessary marketing occurs a few months prior to the auction; however, auctions are quick, and a sale can be completed within 30 to 45 days. The auction itself can be over in just a few minutes. The marketing costs are generally paid by the seller ahead of time and are approximately 1.5 percent of the value. If for any reason the property does not sell, the seller is out these costs.
A major advantage for sellers to auction their property is that it is sold "as is, where is," with no contingencies. There will be no inspections, deficiency requests, or other demands made by the buyer. Also, the competitive nature of the bidding process may increase the final sales price. Statistically, the property will be bought at fair market value.
At the same time, the process is short and sweet for a buyer, and he or she may feel this option offers the opportunity for a potential deal to be found. The terms and conditions of the sale are known ahead of time, and closing dates are set. Buyers should receive a due diligence packet and have time before the auction to visit the property. They should also inquire about the buyer's premium and be sure to bring their checkbooks to auction.
Often homes that go to auction will be presented in the previous months in an open house format. These open houses will be advertised, and buyers are encouraged to view the property during these times, although private showings may also be available.
Buyers and sellers who are working with real estate agents should ask their agents to look into it, if the auction format sounds like something they might be interested in. It is possible that agent representation is welcomed at an auction near you.