A 72-year-old landlord was set aflame by an exploding package on Friday, July 29.
The package burst in front of a house the man rented to two families on 222nd Street in the Springfield Gardens neighborhood, ABC 7 reported.
"I saw a man lying in the grass he was actually on his knees and he was on fire," said Rick Thomas, a neighbor. "He was screaming out in pain, a lot of pain, he was engulfed, the flames engulfed his whole top half."
The package was sitting on the front stoop for a few days, according to police. The brick facade of the man's house was slightly charred by the blast, NBC reported.
"I heard boom and this big explosion, thought it was an accident," a resident said.
The package was shaped like a cylinder, similar in shape and size to a Quaker Oats container.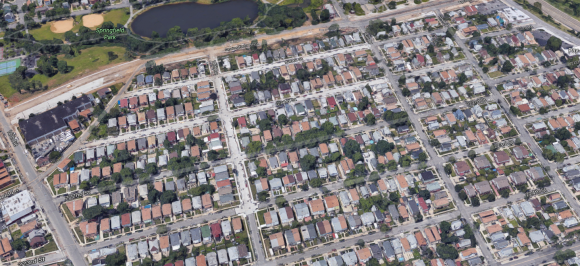 "It was way too loud and it vibrated," a resident said.
The package was not loaded with shrapnel, police said, just black powder.
"A big explosion, and when I look up I see a big cloud of smoke," said Audrey Campbell. "He was in shock, he wasn't yelling. Somebody, another neighbor, bring a towel to out the fire. His clothes was all gone—burned up." 
The man's neighbors hurried to help him before first responders arrived. He was rushed to Nassau University Medical Center with burns to 80 percent of his body. The victim was in critical condition as of Friday.
"When I got out there, there was a neighbor across the street they had ran to aid him and they put towels around him to put the fire out, and someone called 911, and the firemen were on the scene first," a neighbor said.
Investigators said a single first name was written on the package, but it did not belong to anyone living in the home.
"There is substantial evidence left from this device, which appears to be a victim-actuated device; explosion caused by opening the package," said Detective James Byrne on Twitter.
The U.S. Postal Service would not comment since an investigation is underway by law enforcement.
Federal agents joined the New York Police Department in the probe.