Three days after Beijing officially acknowledged a cluster of an unknown pneumonia disease on the last day of 2019, then-head of the U.S. Centers for Disease Control and Prevention (CDC) Dr. Robert Redfield invited his Chinese counterpart, George Gao, for a call.
"I've been trying to reach you and will try again in a few hours," he wrote, according to emails sent on Jan. 3, 2020, and obtained by The Epoch Times.
This would be the first of a series of efforts from the United States to engage with China and offer assistance over the next few weeks.
"Unfortunately, that assistance wasn't accepted by the Chinese government," Redfield said. "I think it could have made a big difference."
Redfield said he had "extensive discussions" with Gao in the early days of the COVID-19 pandemic and that a team of 20 people was ready to fly across the world.
Gao personally refused the offers, citing a lack of authorization, according to one report.
A review of the files obtained by The Epoch Times via a Freedom of Information Act request and the public statements offers another glimpse into how China stonewalled the United States during the early days of the pandemic. All the while, the communist regime was suppressing information about the outbreak domestically when any health data would have been crucial to formulate a more effective COVID-19 containment strategy and minimize the disease's global spread.
The day after the call, Redfield wrote to Gao again, reiterating the U.S. offer of assistance.
"China has tremendous capacity in infectious diseases and outbreak investigation," he wrote in an email on Jan. 4, 2020, with the subject line "Offer of Assistance."
"In the spirit of cooperation, I would like to offer CDC technical experts in laboratory and epidemiology of respiratory infectious diseases to assist you and China CDC in identification of this unknown and possibility novel pathogen."
Two days later, Redfield followed up on the email, attaching a letter containing the official letterhead of the U.S. Department of Health and Human Services, the CDC's parent department, to extend a formal invitation.
"We look forward to continuing our close collaborations and stand ready to provide additional support," he wrote.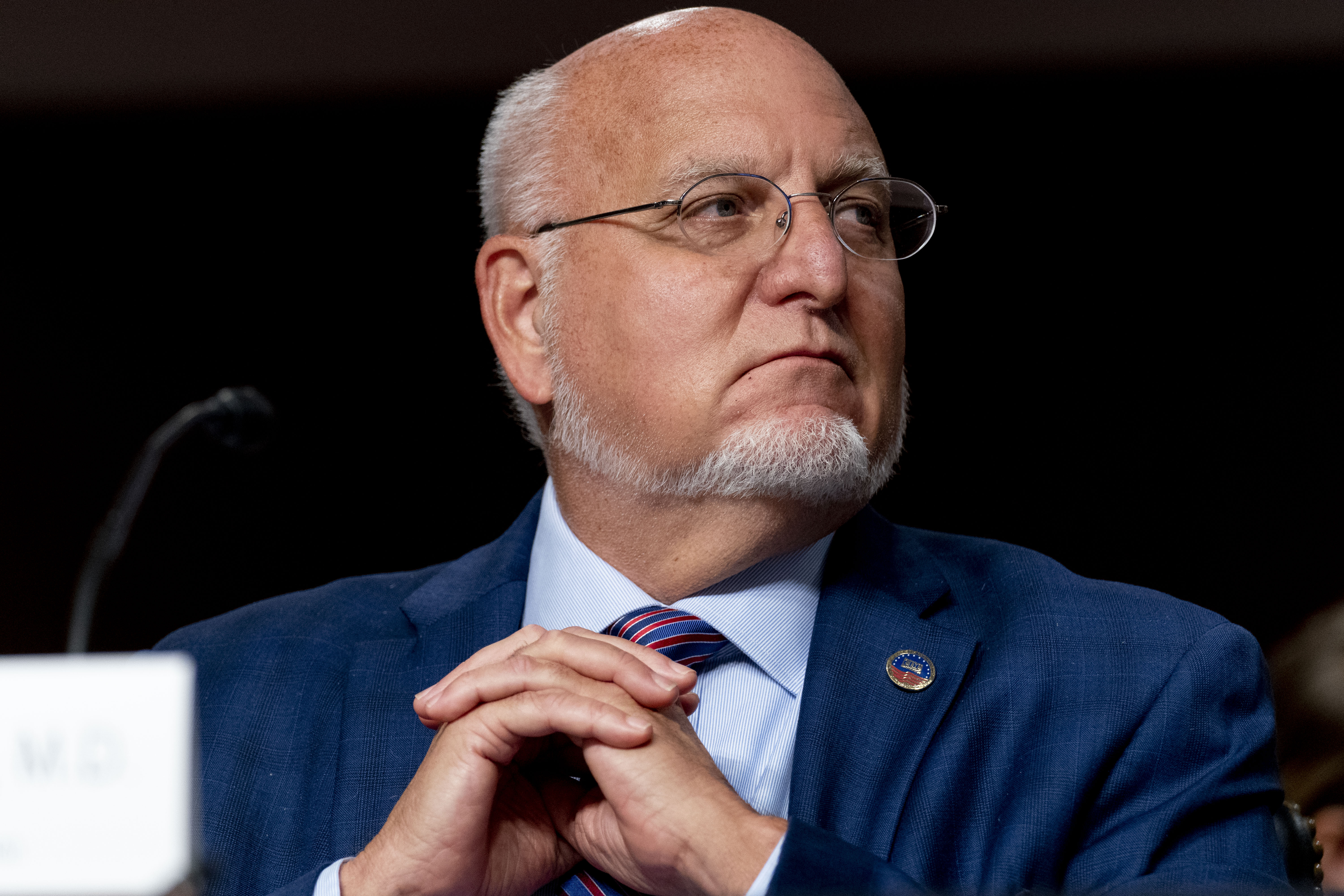 None of the written correspondence appeared to receive a response. The request that obtained the emails had a date range of Dec. 1, 2019, to Feb. 1, 2020. Redfield and Gao didn't respond to requests for comment.
Then-U.S. Health Secretary Alex Azar would later reveal that the Trump administration had been urging Chinese authorities to let U.S. experts into the country, to no avail. It wasn't until Jan. 29, 2020, that their repeated offers received an official acknowledgment, he said.
"More cooperation and transparency are the most important steps you can take toward a more effective response," Azar said during a briefing with reporters on Jan. 28, 2020, a day after he raised the subject again in a talk with China's minister of health.
More than a week later, nothing had changed.
"At this point, it's really a decision for the Chinese," Azar said at a press conference in Washington on Feb. 7, 2020, seven days after the World Health Organization (WHO) declared the outbreak a global health emergency. "We are ready, willing, and able. We are here to support the Chinese government, to help China with their response."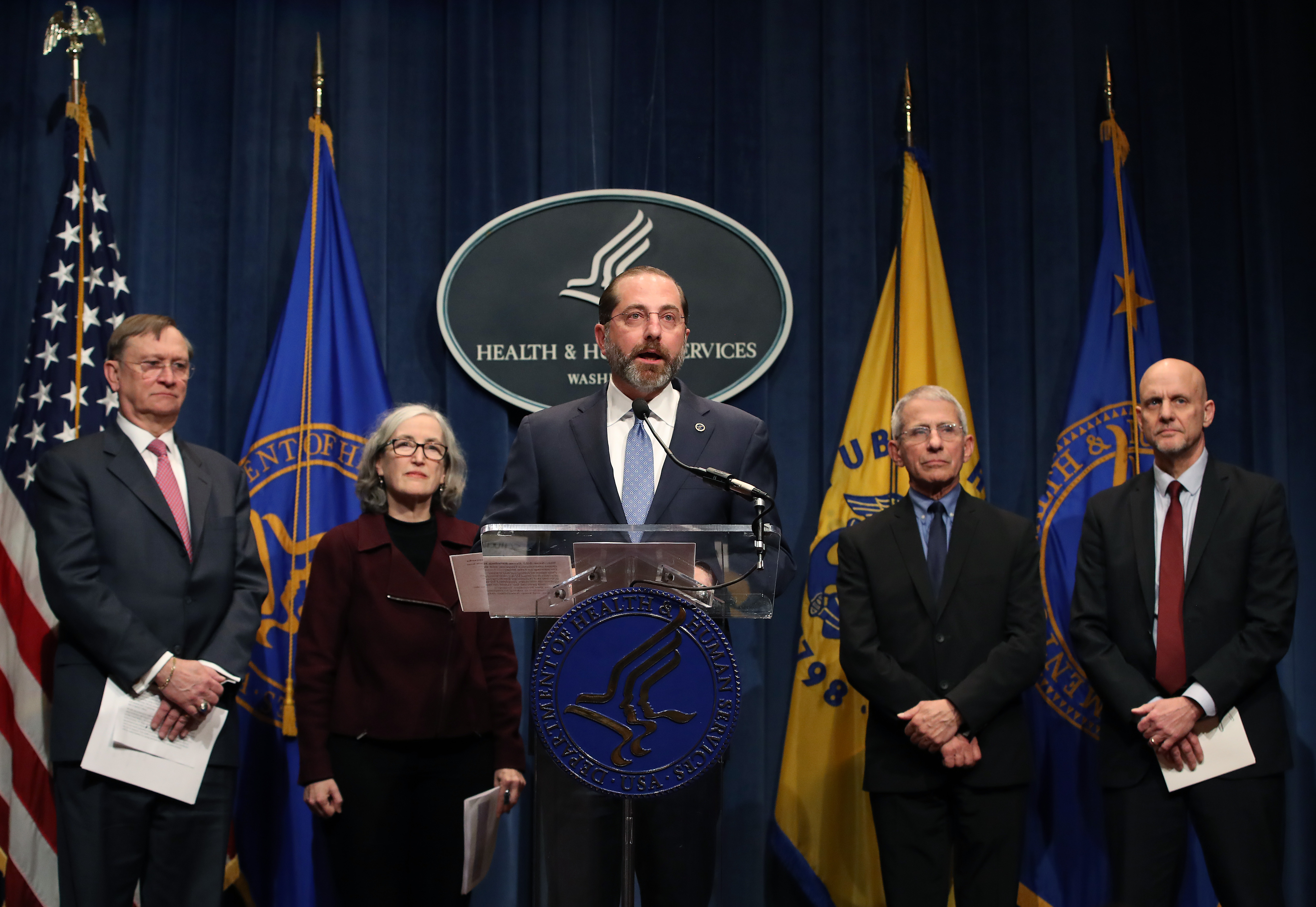 Ultimately, the United States and allies, during the early stages of the pandemic, made nearly 100 requests to ask for assistance or offer help, all of which were rejected by Chinese authorities, according to David Asher, a former lead COVID-19 investigator at the U.S. State Department.
Chinese officials at the same time had been aggressively suppressing information inside China. While Redfield spoke with Gao in one of the calls, local police in Wuhan summoned Chinese doctor Li Wenliang, one of a string of Chinese medical professionals who tried to sound the alarm about the danger of a new pneumonia-like virus, and accused him of "rumor-mongering."
After contracting COVID-19, Li died on Feb. 7, the same day Azar reiterated Washington's readiness to provide on-the-ground help.
The U.S. CDC had no access to direct data from China. More COVID-19 cases began emerging in the United States. No U.S. experts were invited onto the WHO team that arrived in China on Feb. 10, 2020.
A WHO probe into the virus's origins eventually occurred a year later, under mounting international pressure and the close supervision of Chinese researchers. Two U.S. scientists were on board, including Clifford Lane, deputy director at the U.S. National Institute of Allergy and Infectious Diseases. It was the first time that government-affiliated U.S. scientists were allowed into China since the COVID-19 pandemic.
By that time, all viral traces had long been destroyed in Huanan Seafood Market in Wuhan, the site linked to the cases officials first identified. The WHO panel was similarly denied access to raw data on early cases.