Research has revealed that Australian adolescents who are sacrificing sleep, exercise, and healthy eating in favour of more digital screen time are at a heightened risk of mental health issues, obesity, and chronic disease later in life.
The study, which pulled data from a 2019 survey of 6,640 11 to 14-year-olds, found that 5,565 (86 percent) had spent more than two hours a day on television or electronic devices; 4,969 (78 percent ) did not sleep for the recommended number of hours; and 2,920 (50 percent) had a poor diet consisting of sugar-sweetened beverages with insufficient fruit and vegetable intake.
The research built on previous findings that had established a connection between children and teenagers' use of electronic screens and higher rates of mental and physical health issues.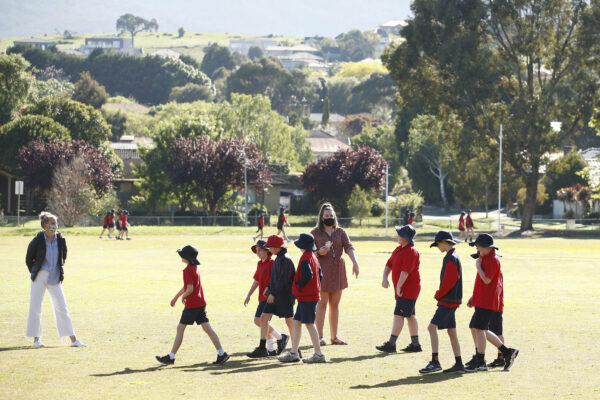 In particular, a 2019 study published in the Journal of the American Medical Association found a correlation between screen time and symptoms of depression in adolescents; and a 2013 paper in the National Library of Medicine had found a late bed and wake up times to be associated with a poorer diet consisting of energy-dense, nutrient-poor foods.
Perth mother Alicia, who has three adolescents ranging from 11 to 16 years of age, told The Epoch Times that gaming in particular had left her children disinterested in participating in social or physical activities.
"They become more insular," Alicia said. "Their world reduces down to just gaming."
Aside from a lack of physical exercise, she said that excessive mental stimulation before bed compounded by blue light from screens had made it difficult for her kids to get to sleep at an appropriate time.
However, the adoption of computers and mobile phones has become unavoidable for young Australians, with almost all schools eventually joining the rapid uptake of electronic devices, which was spearheaded in 2008 by the federal government's $2.4 billion programs to roll out laptops in public schools.
"It's just really hard, though. They're doing their homework, and it's all on the computer, and it's really hard to get away from."
Alicia said that while she felt technology was an important tool in education, more moderation and control were needed regarding time spent on the screen.
She said that removing computers from the bedroom had meant it had become a place to sleep and relax, and there was no temptation to hop on late at night as had previously happened.
She also noted that regular physical exercise had a strong impact on improving the overall wellbeing of her teenage boys.
"Teenage boys especially need to do exercise every single day, and it needs to be a proper hard exercise where they get their heart rate up," she said. "If they've done enough exercise, their bodies are tired. And then yes, they'll have spent some screen time—that's how they get along with their friends, that's how they interact."
"Our new rule is no exercise, no gaming. And everything has to be plugged outside of the room every night."