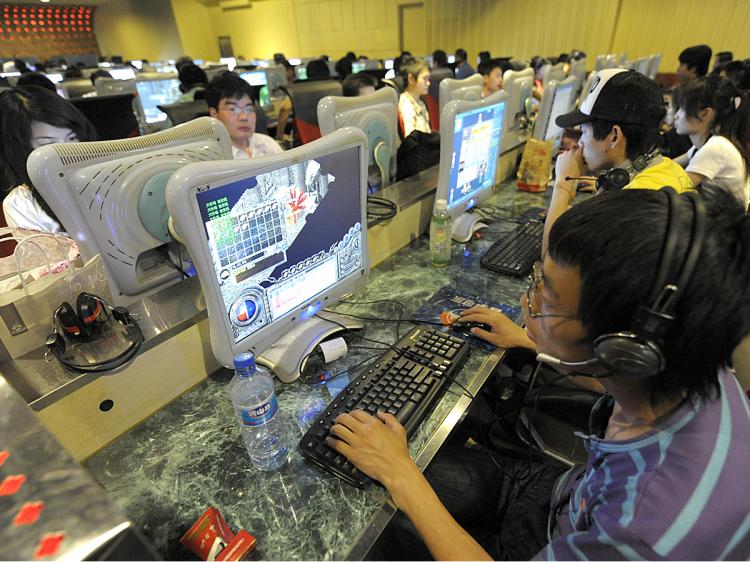 The prevalence of Internet usage among Chinese youths concerns experts in China who emphasize that the problem is multi-dimensional and cannot simply be called "Internet addiction."
Many Chinese youths use the Internet at a very young age, said assistant professor Gao Wenbin of the Chinese Academy of Sciences' Institute of Psychology, as reported by state-run Renmin Net.
At the end of June, an estimated 338 million Chinese were Internet users. According to Yin Dongmei, deputy director of the Disease Control Division at the Guangdong Provincial Health Department, a recent survey showed that 9.27 percent of Chinese Internet users are youths under 18. Approximately 2 percent use the Internet excessively or are addicted to Internet use.
In Europe or America, youths and young adults in their late teens represent the majority of "excessive users" of the Internet—but they are one stage more mature than the young Internet users in China, Gao said.
If a youth is not fully recognized for his grades or other traits at school, he may turn his or her attention to alternative areas, said Gao. Currently the Internet offers the most convenient and cheapest outlet—and a lot of youths use the Internet to gain recognition and self-esteem, he said.
Director Jia Fujun of Guangdong Provincial Mental Health Institute said boys are more likely to be addicted to the Internet because they tend to seek out adventures more frequently.
"More out-patients visit us during holidays," he said. "Most of them are boys in junior high or high school."
Boys generally receive lower grades than girls during elementary school and junior high, Jia said, which in turn drives them to look for refuge on the Internet.
Experts also urged parents to play a strong role in guiding youth on proper Internet usage.
Gao said adult guidance is critical to young people's healthy use of the Internet and should occur as soon as a youth comes into contact with the Internet. Teachers and parents should first explain the purpose of using the Internet, said Gao.
Read the original Chinese article.