Rapper Juice WRLD died due to an accidental drug overdose, the Cook County medical examiner's office said Wednesday in confirming his cause of death, again prompting a debate about the U.S. opioid epidemic.
"The Medical Examiner's Office has determined the cause and manner of death of 21-year-old Jarad A. Higgins. Higgins died as a result of oxycodone and codeine toxicity," read a post on office's Twitter account.
The rapper died last month after apparently suffering a seizure at Chicago's Midway Airport. After getting off the plane, witnesses said he started bleeding from the mouth when paramedics arrived, according to reports at the time.
Higgins's family and record label issued a statement on his Twitter and Instagram accounts on Wednesday after his cause of death was revealed by the examiner's office.
"From the bottom of our hearts we want to thank each and every one of you for your undivided adoration and love for Juice," they said. "You guys meant the entire world to Juice and by listening to his music, watching his videos and sharing your stories about him, you are keeping his memory alive forever. We plan to honor Juice's talents, his spirit, and the love he felt for his fans by sharing unreleased music and other projects that he was passionately in the process of developing. There will be a public tribute in Chicago, details will be shared soon."
According to a police incident report, Chicago officers were joined by the "gang investigation federal task force" to conduct an investigation after his plane landed, Fox News reported. He was later taken to Christ Medical Center in Oak Lawn, Illinois, where he was later pronounced dead.
Police and federal agents found 41 bags of marijuana, six bottles of liquid codeine, and three guns when he landed at Midway Airport, police said at the time, ABC News reported.
The opioid overdose epidemic has affected the music community in recent years, leading to the deaths of Mac Miller in 2018, Lil Peep in 2017, singer-songwriter Tom Petty in 2017, singer-songwriter Prince in 2016, Stone Temple Pilots singer Scott Weiland in 2015, and Static-X singer Wayne Static in 2014.
After Higgins's cause of death was revealed, several musicians lamented the drug-overdose problem plaguing the country. "So sad how often this is happening lately to young talented rising artists," wrote Lil Nas X on Twitter.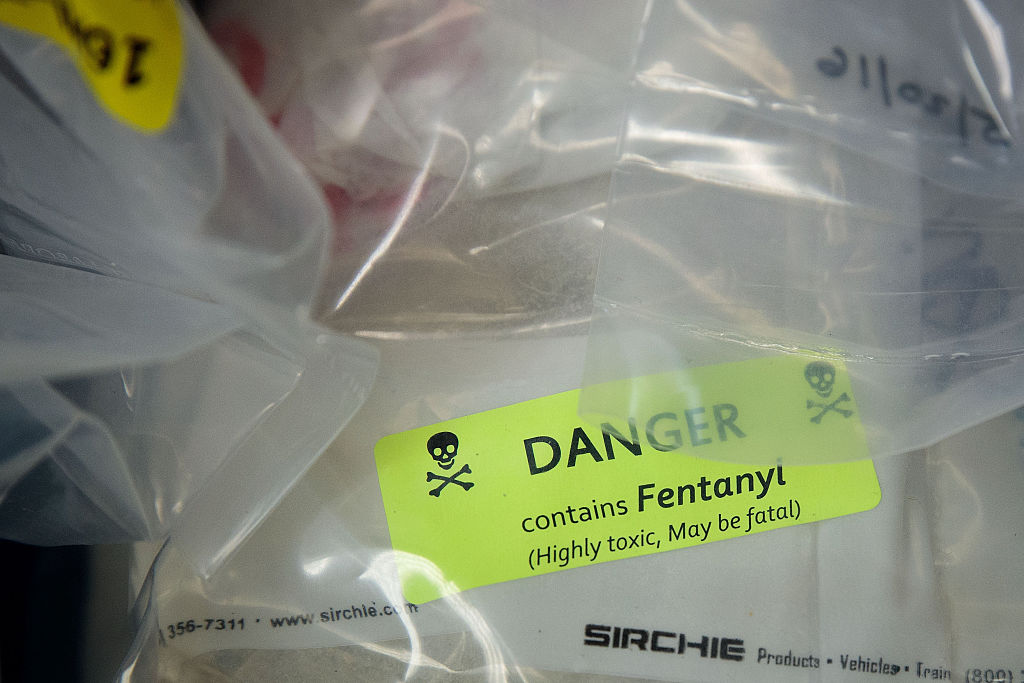 President Donald Trump last year said he would award about $2 billion in new funding to states and local governments to help fight the opioid epidemic. In September, White House counsel Kellyanne Conway told reporters that Trump is trying to add fentanyl, a synthetic opioid that is 50 times more potent than heroine, into the "everyday lexicon."