Jeremy Corbyn, a former candidate for UK prime minister, knowingly provided communist agents with "confidential" information during the Cold War, claims a former spy.
The allegations follow the publication of documents showing he met with a Czech agent masquerading as a diplomat in the UK during the 1980s.
British opposition leader Corbyn said through a spokesman that he had never been an "agent, asset, informer nor collaborator."
Speaking to Slovak media, however, former Czech security agent Jan Sarkocy said Corbyn knew of his real role during their many meetings.
"It was a knowing collaboration," said Sarkocy, noting that at that time "a diplomat and an agent was the same thing."
Corbyn was paid in return for passing "confidential" information to the Czechoslovak security services, known as the StB (Statni Bezpecnost), and gave them valuable access to other contacts, Sarkocy claimed in an interview with Slovak media Novy Cas.
Czech agents were often used to gather and pass on intelligence to the Russians during the Cold War.
Corbyn wasn't the only Labour party MP being paid in return for passing information to the puppet Soviet state, according to Sarkocy.
"There were more of them—and not just Parliament members but higher-placed individuals too. It's not polite to mention them. But they shouldn't deny it."
Documents unearthed from the StB archives by the Sun newspaper a few days before, on Feb. 14,  showed that Corbyn had met with the StB three times, and was code-named COB, although whether he knowingly collaborated is not indicated.
According to the Telegraph, a spokesman for Corbyn said: "The former Czechoslovak agent Jan Sarkocy's account of his meeting with Jeremy was false 30 years ago, is false now and has no credibility whatsoever. His story has more plot holes in it than a bad James Bond movie."
"These claims are a ridiculous smear and entirely false."
According to the Telegraph, Svetlana Ptacnikova, director of the Czech Security Forces Archive, which keeps documents from the StB, said: "Corbyn was neither registered [by the StB] as a collaborator nor does this [his alleged collaboration] stem from archive documents, " Ptacnikova said in a statement, according to the Telegraph.
She said Sarkocy and Corbyn met for talks but he was not a spy.
However, Sarkocy said that many records were destroyed after the fall of communism and that meetings were not limited to the three that came to light earlier in the week.
"What's in the documents is not important. There was a lot of shredding going on."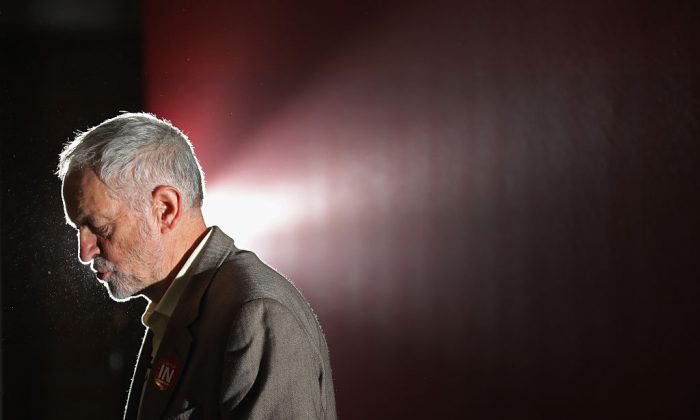 "Obviously, there were more meetings," he said, adding that they happened within the "intellectual circles."
Asked if Corbyn's information proved valuable for State Security, he replied: "It was very good."
"Let me put it this way: I knew what Thatcher would have for breakfast, lunch, and dinner and what clothes she would wear the next day. Another person, who is now a prominent Parliament member, was giving money to Corbyn. Recruiting was done under Russian protection."
Sarkocy said it was hard to say if Corbyn did it for ideological beliefs, "He was an honest and decent person."
Asked in the interview if Corbyn was a "decent communist," Sarkocy simply replied: "Stupid."
The documents revealed earlier this week show that the meetings between Corbyn and Czech agents took place in the House of Commons in 1986, at his Islington office on July 3, 1987, and again in Parliament on Oct. 24.
In response to the publication of the documents, a spokesperson for Corbyn told the Sun: "The claim that he was an agent, asset or informer for any intelligence agency is entirely false and a ridiculous smear."
"Like other MPs, Jeremy has met diplomats from many countries. In the 1980s he met a Czech diplomat, who did not go by the name of Jan Dymic [Sarkocy's cover name], for a cup of tea in the House of Commons."
A former head of British spy agency MI6, Sir Richard Dearlove said:  "These are genuine documents, which shows he was targeted and the case was advanced, at a time when a very unpleasant Czech regime was persecuting dissidents. They were the enemies of the West."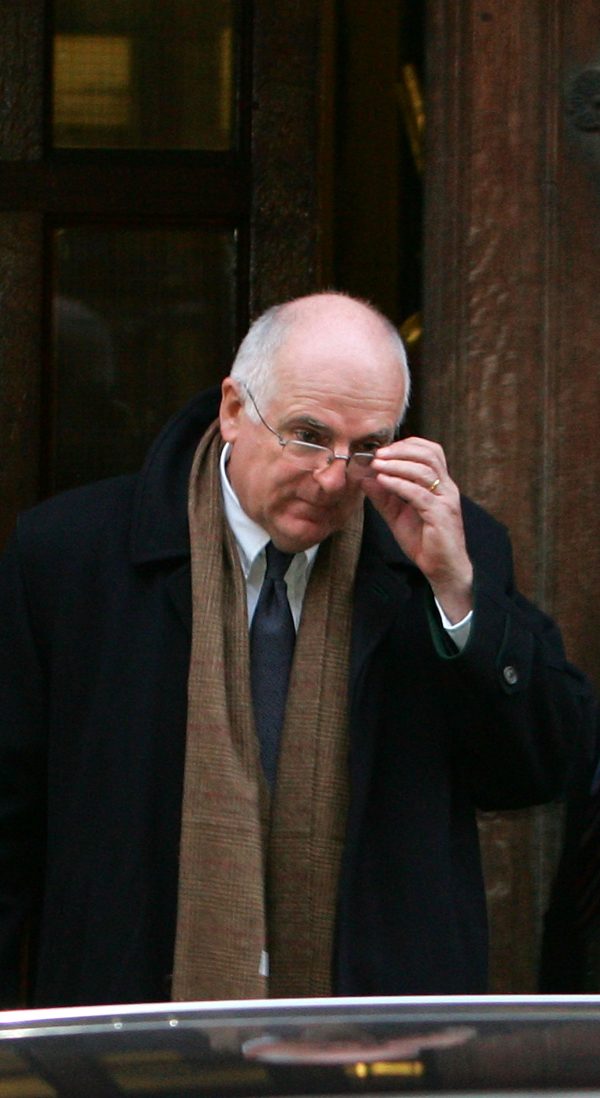 "They wouldn't have targeted him unless they believed he was a Communist fellow traveler," he told the Sun.
Corbyn has been dogged by accusations around his past connections with terrorist and leftist groups since taking the reins of the Labour party in 2015 as a rank outsider.
Described as a "hard left" socialist by some members of his own Party, his ideas were seen as an unpopular leftist throwback to the 1970s by many senior figures even from within his own Party. He survived two attempts to oust him with the help of Momentum, a dedicated group with 25,000 members, backed by the unions and leftist elements.
Anti-Western, anti-war, anti-American sentiment has long been a key element of the hard left in the UK, according to Paul Anderson and Kevin Davey, authors of "Moscow Gold? The Soviet Union and the British Left."
"Leninist anti-imperialism continues to play a central role in shaping [Corbyn's] thinking on foreign affairs," they wrote in an update to the conclusion of the book in 2016. "If there's any guiding principle to Corbynism, it's that the West—in other words, the U.S. and the other 'imperialist powers'—is always wrong."
In May 2017, it was revealed that MI5 and also the Metropolitan Police Special branch had opened permanent files on Corbyn.
The day before the general election, in 2017, Dearlove said that Corbyn was unfit to take up the office of prime minister as he wouldn't even pass the security clearance for an MI5 operative because of his links to terrorist organizations. In fact, he would be investigated, said the former MI6 chief.
"The leader of the Labour Party is an old-fashioned international socialist who has forged links with those quite ready to use terror when they haven't got their way: the IRA, Hizbollah, Hamas," he wrote in the Telegraph.
Dearlove was accused by the Labour party of fear-mongering for political purposes. Corbyn has always insisted that his contact with such groups was for the purpose of dialogue and a path to peace.
Peter Svab contributed to this report
Recommended Video:
The Origins of Antifa