The woman who shot her neighbor dead while employed by the Dallas Police Department sobbed during her murder trial on Friday, Sept. 27, claiming she was in fear for her life when she fired her weapon after entering the man's apartment, thinking it was her own.
Amber Guyger, 31, who was fired by the department after the shooting, entered Botham Jean's apartment and shot him on Sept. 6, 2018.
Guyger took the stand for the first time on Friday and told the jury what happened leading up to the shooting.
Struggling to maintain her composure about an hour into the testimony as talk turned to the shooting itself, Guyger was asked to re-enact what transpired as she walked down the hallway of the apartment complex and ultimately entered Jean's apartment. When she began sobbing, the judge called a recess.
When testimony resumed about 30 minutes later, Guyger said she became scared as she stood outside the door because she heard a noise inside the apartment, which she thought was her own, according to the Dallas Morning News.
She opened the door and saw someone inside in the darkness.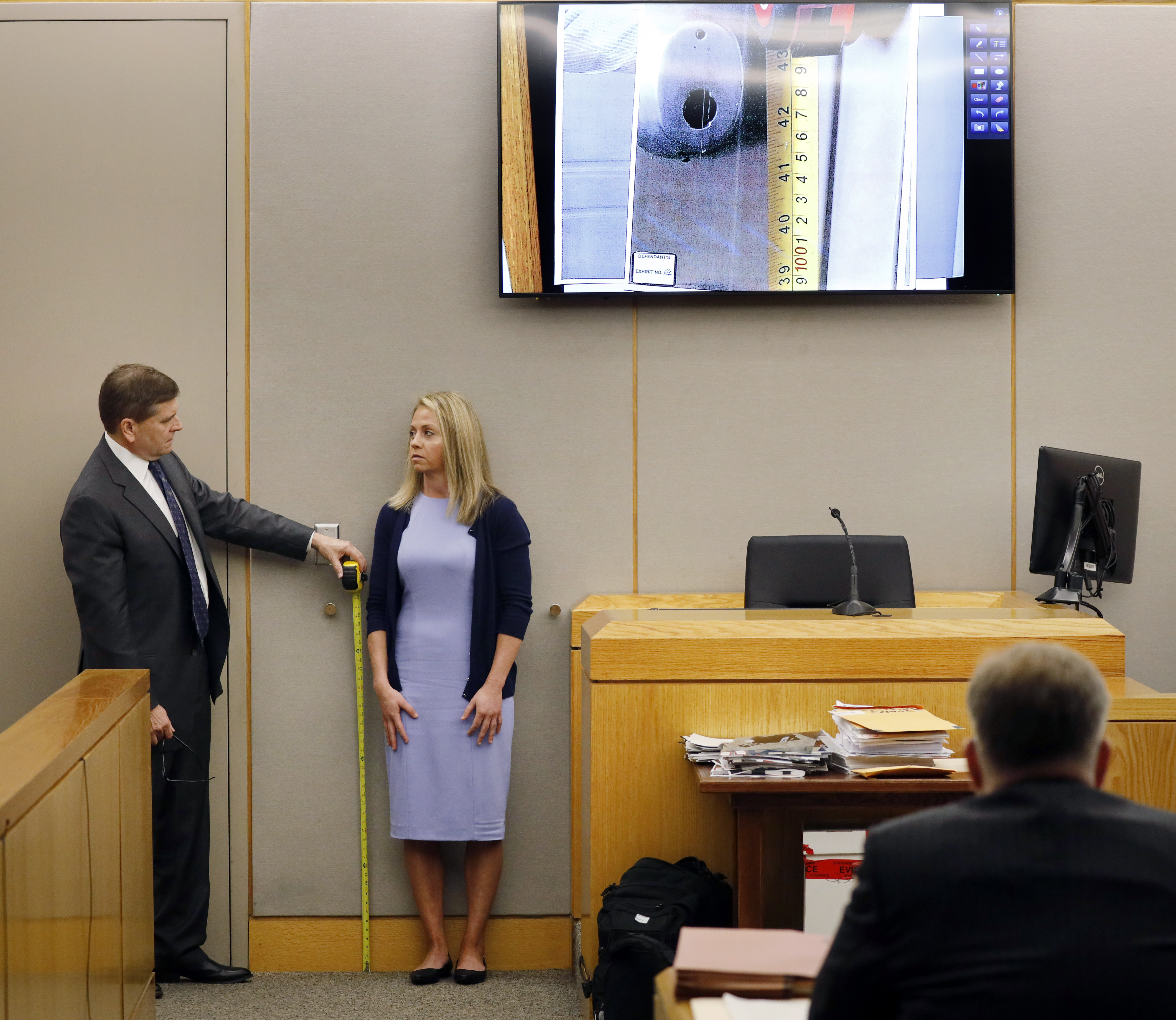 "I knew someone was moving around inside my apartment so I wanted just to find that threat," the former Dallas police officer said. She pulled out her gun and shouted at Jean, 26, to show her his hands.
When Jean began moving towards her and yelling "Hey!" repeatedly, she fired her gun twice.
"I was scared he was going to kill me," she said.
When she started looking around the residence, it began dawning on her that she was inside someone else's apartment.
"It started hitting me that this guy, I have no idea who he is, and that's when everything just started to spin," she testified.
Asked what she was thinking, she said, "That I shot an innocent man. He didn't deserve—I didn't—I thought I was in my apartment."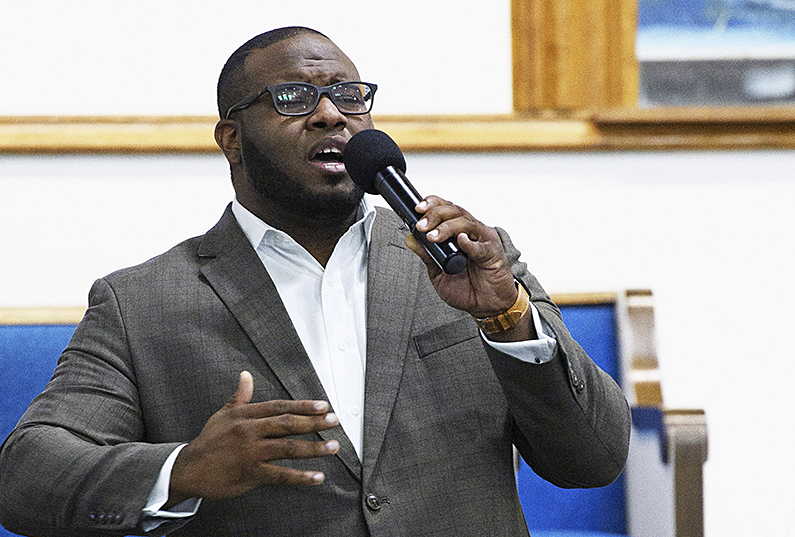 The jury earlier this week heard the 911 call that Guyger made after the shooting.
"I'm an off-duty officer. I thought I was in my apartment, and I shot a guy thinking it was my apartment," Guyger said in the call.
"Oh my God, I thought it was my apartment. [Expletive]!," she added before repeating "I thought it was my apartment" over and over again.
"I thought it was my apartment," Guyger said as she breathed heavily during the call. "I could've sworn I parked on the third floor."
An investigator said in court that he doesn't think Guyger committed a crime but the jury was not allowed to here his expert opinion.
Jean, a native of the Caribbean island nation of St. Lucia, was a 2016 graduate of Harding University in Arkansas and was interning at PricewaterhouseCoopers at the time of his death.
Jean was active in campus affairs, leading a men's social club and interning at the campus ministry of the Christian-faith-based college.