Several former White House officials this week said the Biden administration needs to "shake up" the White House national security team following the collapse of Afghanistan.
"President Joe Biden needs to shake up his national security team," Brett Bruen, a former U.S. diplomat and Obama White House official, wrote for USA Today. "The disaster that unfolded in Afghanistan is illustrative of other major issues at the White House. The people, plans, and processes the president has put in place to keep America safe are not working."
Describing the pullout as a "disaster," Bruen said that Jake Sullivan, Biden's national security adviser, and Biden himself are both "not getting advice from those with the most recent and relevant experience."
"Appointments across the national security structure are a reflection of the arrogance that has accompanied the arrival of this team. They came in largely ignoring the worries and warnings of institutional experts on several major international issues," he wrote.
Another former Obama administration official used similar word choices to describe the pullout.
"No one can defend the execution here. It's a disaster," David Axelrod, a top adviser to Obama in the White House, told CNN. "It's a failure, and [Biden] needs to own that failure."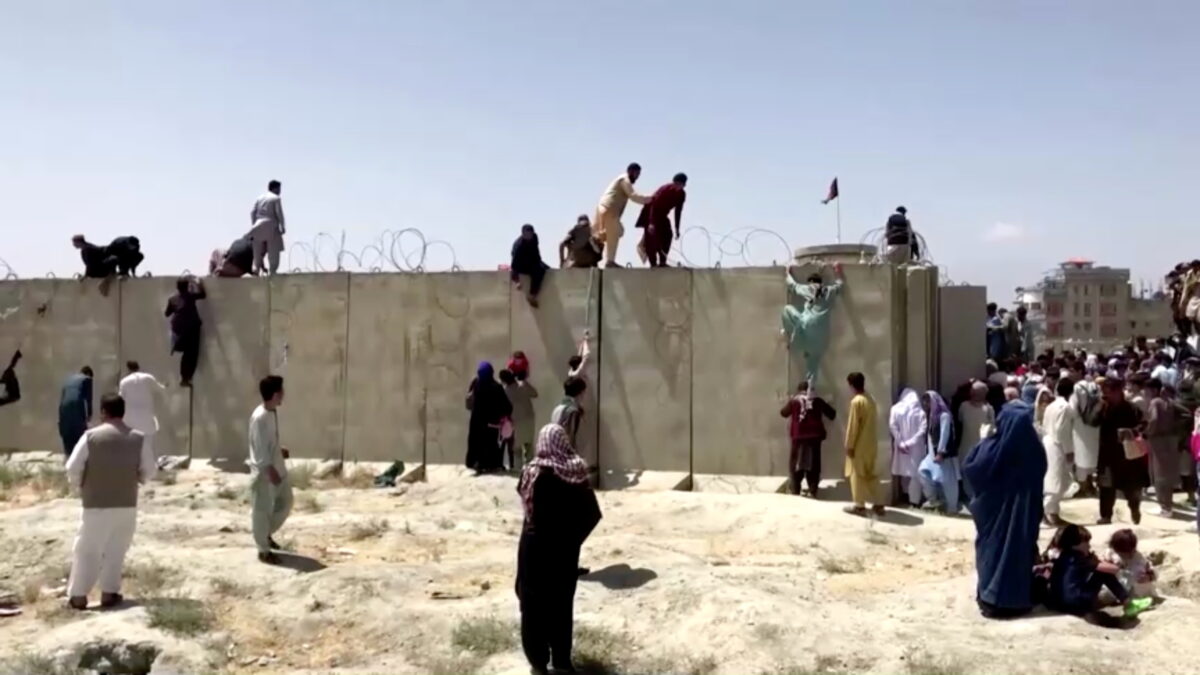 Allison Jaslow, an Iraq and Afghanistan war veteran and a former Obama White House official, added: "I'd be asking some very tough questions for the people who gave the president the belief that the Afghan forces were in stronger shape than we've seen unfold right before our eyes."
"The White House appears to be closed for vacation, and when you're deploying 6,000 American troops to a crisis that Americans can watch on TV, you need to look like you are as responsive as possible," Rory Cooper, who joined former President George W. Bush's White House Office for Homeland Security after the Sept. 11 attacks, told the paper. "The president can do his job at Camp David. But there is a need to project that this is your first and only priority right now."
Biden has received flack for continuing to take a vacation at Camp David for the past several days. He returned to the White House for several hours, delivered his speech about the Afghan pullout, and then departed for Camp David again on Monday afternoon.
Cooper, meanwhile, singled out Biden's chief of staff and top confidant Ron Klain.
"The chief of staff's job is to get staff to help manage the crisis and help the president manage the crisis. And right now, it appears that they're trying to protect vacations instead," Cooper said. "Immediately flying back to Camp David without taking any questions makes [Biden] appear like he's hiding from this crisis," he added. "The chief of staff's job is to manage that scheduling and that appearance."
During his speech, Biden said that it was necessary for the United States to pull out of Afghanistan after 20 years, saying that the Afghan army wasn't willing to fight the Taliban. What's more, he appeared to blame the Trump administration for negotiating a deal with the Taliban, although Biden reneged on key components of that accord, including pushing back the withdrawal date to September from May 1.
The Epoch Times has contacted the White House for comment.