The bodies of former NFL lineman Barry Bennett and his wife were discovered in their home in Minnesota on Aug. 21.
Police are now searching for their 22-year-old son, Dylan John Bennett, USA Today reported.
Todd County Sheriff Todd Och said their son is considered a suspect and are asking anyone with information about the case to contact the authorities.
We are saddened by the tragic loss of former Vikings player Barry Bennett and his wife, Carol. Our thoughts are with their friends and family during this difficult time.

— Minnesota Vikings (@Vikings) August 23, 2019
Barry and his wife, Carol, were found dead after a friend went to their home in Long Prairie for a welfare check.
Both died under "suspicious circumstances," officials told Fox News.
Dylan John Bennett, who was living with them at the time, is believed to be driving a blue 2018 Hyundai Santa Fe with Minnesota license plate BCK-487.
Ex-Jets player Barry Bennett, wife found dead in their Minnesota home, couple's son a suspect https://t.co/5H3RW59cam pic.twitter.com/K5dbIMyswQ

— NY Daily News Sports (@NYDNSports) August 23, 2019
According to the Star Tribune, after playing 11 seasons in the NFL, Bennett went on to teach physical education in Long Prairie.
"It hit hard this morning," said Jon Kringen, superintendent for the Long Prairie Grey Eagle School District. "Everyone was in shock when they heard. It's impossible to comprehend that this could happen. People are lost for understanding. … He and his wife were good people."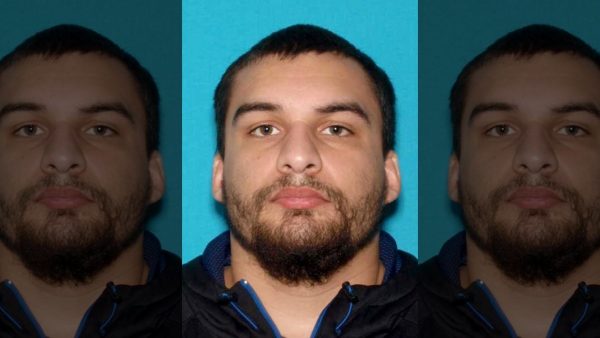 Other details about the case are not clear.
Bennett had played more than six of his 11 NFL seasons with the Jets, between 1982 and 1988. His NFL career started in 1978 with the New Orleans Saints, after being picked in the third round of the NFL Draft.
Facts About Crime in the United States
Violent crime in the United States has fallen sharply over the past 25 years, according to both the FBI's Uniform Crime Reports (UCR) and the Bureau of Justice Statistics (BJS) National Crime Victimization Survey (NCVS) (pdf).
The rate of violent crimes fell by 49 percent between 1993 and 2017, according to the FBI's UCR, which only reflects crimes reported to the police.
The violent crime rate dropped by 74 percent between 1993 and 2017, according to the BJS's NCVS, which takes into account both crimes that have been reported to the police and those that have not.
The FBI recently released preliminary data for 2018. According to the Preliminary Semiannual Uniform Crime Report, January to June 2018, violent crime rates in the United States dropped by 4.3 percent compared to the same six-month period in 2017.
While the overall rate of violent crime has seen a steady downward drop since its peak in the 1990s, there have been several upticks that bucked the trend. Between 2014 and 2016, the murder rate increased by more than 20 percent, to 5.4 per 100,000 residents, from 4.4, according to an Epoch Times analysis of FBI data. The last two-year period that the rate soared so quickly was between 1966 and 1968.