Ex-NBA Player Banned: Renaldo Balkman Choked Teammate
March 11, 2013 2:01 pm Last Updated: July 18, 2015 5:21 pm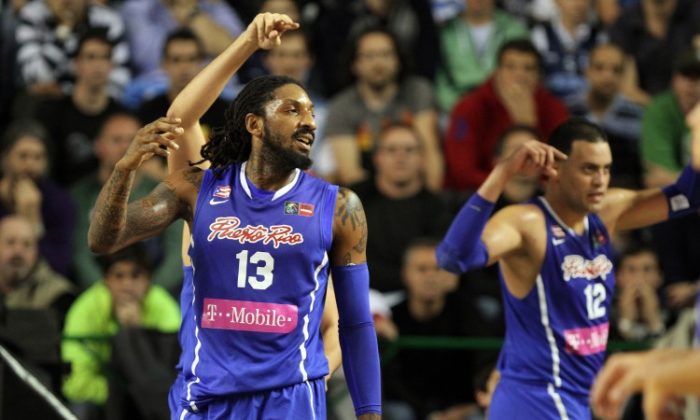 Ex-NBA player banned: Renaldo Balkman, a former New York Knicks player, was banned from the Philippine Basketball Association for choking a teammate in the middle of a game. 
Former NBA player Renaldo Balkman was banned from the professional basketball league in the Philippines and will have to pay a fine.
Balkman, who did stints with the New York Knicks and Denver Nuggets, also received a $6,100 fine from the Philippine Basketball Association (PBA) over the incident, according to AFP.
Balkman received punishment "for initiating threatening physical contact… amounting to a blatant and utter disrespect for the game, his own ball club, the league, the fans and his host country," PBA Commissioner Chito Salud told the news agency.
In the incident, Balkman, who played for the Petron Blaze Boosters, was mad at a referee's call as his team was losing to the Alaska Aces on Friday, causing him shove his coach. Other teammates tried to calm him down and he later grabbed a team member around the neck.
The Boosters eventually lost the game to the Aces 73-83.
"I took into consideration Balkman's evident disregard for local and the host country's sensibilities highlighted by his choking act on-court in full public view of his own teammates," Salud added.
Balkman later apologized for the incident. "The situation got out of hand," he said, according to the Wall Street Journal.
"I do encourage passion for the game but I also want to firmly instill a culture of accountability among our players. If one does something that violates the rules and the norms of sportsmanship and decent behavior, he will be made accountable," Salud said, reported Reuters.
It was unclear if Balkman was permanently banned from the league, or if it was just temporary.
The Epoch Times publishes in 35 countries and in 21 languages. Subscribe to our e-newsletter.