Britain's opposition Labour Party suspended its former leader Jeremy Corbyn on Thursday for seeking to deflect blame away from himself after a report found that, under his leadership, the party was responsible for unlawful harassment and discrimination.
The Equality and Human Rights Commission (EHRC) on Thursday published the findings of its investigation into allegations of antisemitism in the Labour Party, and said that an unlawful act notice had been served to the Labour Party.
EHRC's investigation found the Labour Party in breach of the Equality Act (2010) for political interference in antisemitism complaints, failure to provide adequate training to those handling antisemitism complaints, and harassment.
Current Labour leader Keir Starmer said the party he led "accepts this report in full and without qualification," while Corbyn said that he did not accept all the report's findings and that "the scale of the problem was also dramatically overstated for political reasons."
"In light of his comments made today and his failure to retract them subsequently, the Labour Party has suspended Jeremy Corbyn pending investigation," Labour said in a statement.
The party added it had removed the Labour whip from Corbyn, meaning that the former leader will no longer be able to take part in House of Commons votes as a Labour lawmaker.
Corbyn said he "strongly contest" his suspension, calling it a "political intervention".
"I will strongly contest the political intervention to suspend me. I've made absolutely clear that those who deny there has been an antisemitism problem in the Labour Party are wrong," he wrote in a Facebook post.
"It's also undeniable that a false impression has been created of the number of members accused of antisemitism, as polling shows: that is what has been overstated, not the seriousness of the problem," he added.
The Investigation
The investigation into the Labour Party was launched in May 2019, when Corbyn was party leader, following complaints from Campaign Against Antisemitism and the Jewish Labour Movement.
Corbyn stepped down after the Labour Party lost in the 2019 general election, the worst defeat Labour has suffered since 1935, partly because of the antisemitism allegations.

A much less controversial Kier Starmer was elected in 2020 as Corbyn's successor, to rehabilitate Labour's electability.
The equality and human rights watchdog said the "serious failings" in the Labour Party leadership is "in direct contrast" with how it handles sexual harassment complaints, which "demonstrates the Party's ability to act decisively when it needs to."
Interim Chair of the EHRC Caroline Waters said that it was inexcusable given Labour's stated commitment to zero tolerance for antisemitism.
"Our investigation has highlighted multiple areas where its approach and leadership to tackling antisemitism was insufficient," she said. "This is inexcusable and appeared to be a result of a lack of willingness to tackle antisemitism rather than an inability to do so."
A joint statement from the Jewish Leadership Council, Board of Deputies of British Jews, and Community Security Trust said the report was "a damning verdict on what Labour did to Jews under Jeremy Corbyn and his allies."
The EHRC has set out a list of recommendations to the Labour Party, including an independent process to handle antisemitism complaints and training for all individuals involved in the antisemitism complaints process.
"The Labour Party has until 10 December to draft an action plan to implement the recommendations, which is legally enforceable by the court if not fulfilled," the EHRC said.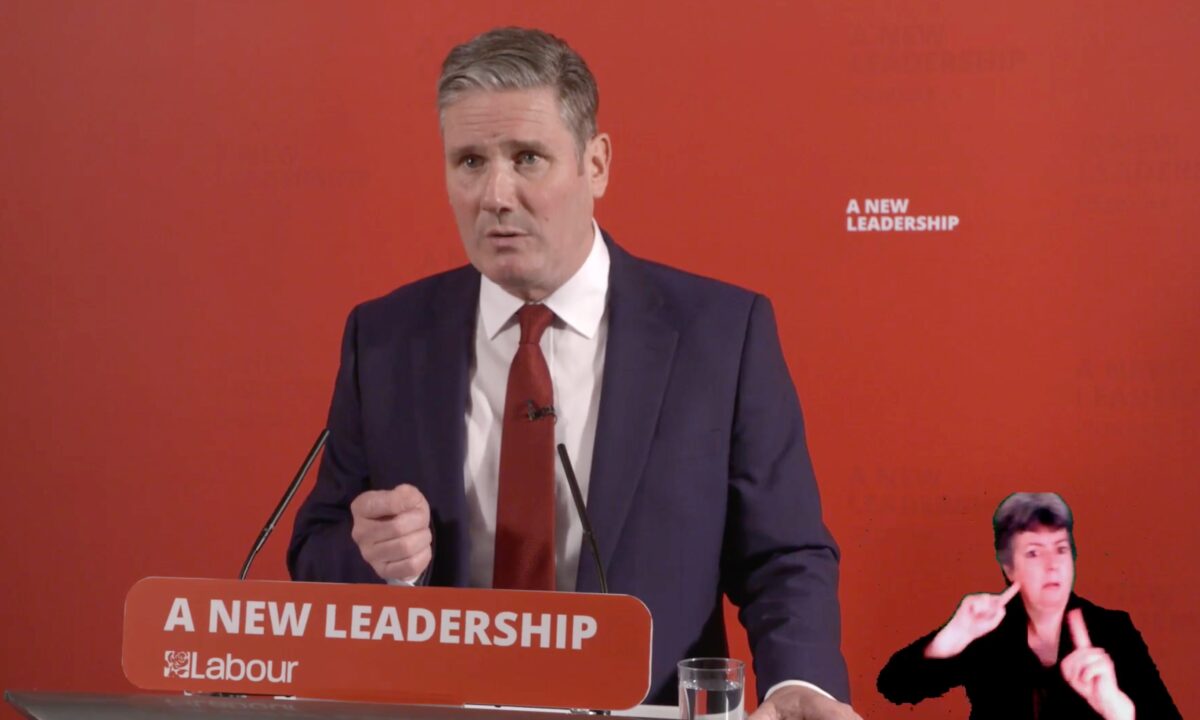 Starmer apologised on behalf the Labour Party shortly after the EHRC report was published, saying it was "a day of shame" for the party.
"We have failed Jewish people, our members, our supporters, and the British public," Starmer said.
"On behalf of the Labour Party, I am truly sorry for all the pain and grief that has been caused to the people driven out of our party, the Jewish members driven out of Parliament, including Louise Ellman and Luciana Berger, and to the members of the Labour Party staff who spoke out," he said.
Starmer promised that would the Labour Party would "never again" fail to tackle antisemitism.
"The Labour Party I lead accepts this report in full and without qualification. We will implement all recommendations, and we will implement them in full," he said.
Starmer said he had already instructed his staff to start work with the EHRC to implement the recommendations.
In response to the report, Corbyn said he had always been "determined to eliminate all forms of racism" including antisemitism, and expressed regret for not acting fast enough to "remove antisemites" from the party.
"Jewish members of our party and the wider community were right to expect us to deal with it, and I regret that it took longer to deliver that change than it should," he said.
However, he said the scale of the problem was dramatically overstated.
"One antisemite is one too many, but the scale of the problem was also dramatically overstated for political reasons by our opponents inside and outside the party, as well as by much of the media," he said.

Seven Labour lawmakers quit the party on Feb. 18, 2019, over Corbyn's approach to Brexit and a failure to tackle antisemitism, saying Britain's main opposition party had been "hijacked by the machine politics of the hard left."
Labour has been wrestling with accusations that it has been tolerant of antisemitism among some of its members. In April 2018, leaders of Britain's 270,000 Jews organised a protest accusing Corbyn of failing to address their concerns.
The antisemitism debate then exploded in July 2018, after the Labour Party refused to adopt wholesale the International Holocaust Remembrance Alliance's definition of antisemitism—an almost standard definition used by many organisations.
Criticising the move, a joint editorial from three Jewish newspapers said, "Under its adapted guidelines, a Labour Party member is free to claim Israel's existence is a racist endeavor and compare Israeli policies to those of Nazi Germany, unless 'intent'—whatever that means—can be proved."
Simon Veazey, Jane Werrell, and Reuters contributed to this report.