Former Illinois Gov. Rod Blagojevich returned home to Chicago on Wednesday after President Donald Trump commuted his 14-year prison sentenced a day before.
In his first remarks, Blagojevich said he's innocent while signing autographs. "I didn't do the things they said I did and they lied on me," the former governor told reporters as he walked through the airport.
When he arrived home in Chicago, he lavished praise on Trump.
"I'm profoundly grateful to President Trump, and I will be for as long as I live," Blagojevich told the Chicago Tribune. "He didn't have to do this. He's a Republican president. I was a Democratic governor. But he's a man who's not only tough and outspoken, strong, but he has a kind heart. And I'll be forever grateful."
For several years, Blagojevich and his wife pushed for Trump to commute his sentence. He was convicted of trying to sell Barack Obama's U.S. Senate seat and trying to extort a children's hospital in 2011.
But Trump, in remarks to reporters on Tuesday, said he felt Blagojevich's sentence was unfair.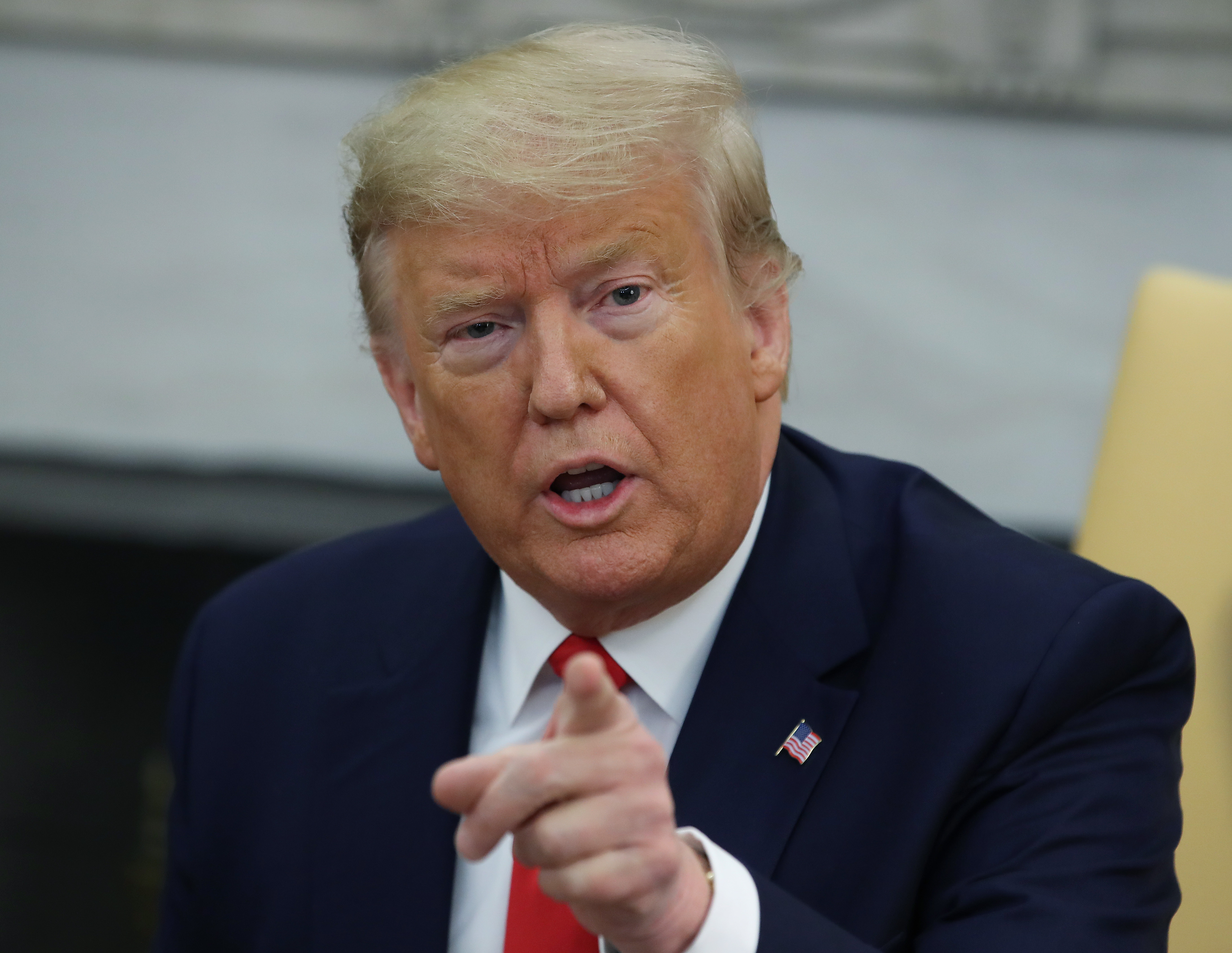 "That was a tremendously powerful, ridiculous sentence in my opinion and in the opinion of many others," Trump said. In previous years, the president said he was considering taking action on his case.
Several local Illinois officials, including the governor and some Republicans, said it was a mistake to commute Blagojevich's sentence.
Trump "has abused his pardon power in inexplicable ways to reward his friends and condone corruption, and I deeply believe this pardon sends the wrong message at the wrong time," Gov. J.B. Pritzker said in a statement to news outlets. "In a state where corrupt, machine-style politics is still all too common, it's important that those found guilty serve their prison sentence in its entirety," said the chairman of the Illinois Republican Party, Tim Schneider, in a statement.
Now, after his release, Blagojevich—known sometimes in the media as "Blago"—told the Tribune that now, he wants to regain the public's trust, again saying he is not guilty.
"That if I were to give in to the pressure and give in to the shakedown that was done to me, that I would be violating my oath of office to fight for the Constitution and fight for the rule of law and keep my promises to [the public]," he said. " 'Cause I didn't do the things they said I did. And they lied on me."