Former Fox News' correspondent Adam Housley and "Sister Sister" actress Tamera Mowry-Housley said their niece was killed during the mass shooting at a Thousand Oaks, California, bar on Nov. 7
They released a statement in confirming Alaina Housley's death.
"Our hearts are broken. We just learned that our niece Alaina was one of the victims of last night's shooting at Borderline bar in Thousand Oaks. Alaina was an incredible young woman with so much life ahead of her and we are devastated that her life was cut short in this manner. We thank everyone for your prayers and ask for privacy at this time," they said, according to The Associated Press.
During the search for victims, Adam Housley wrote on Twitter: "Please pray if you believe….pray."
Ashely this is her aunt Tamera Mowry Housley. Can you please DM me your information?

— Tamera Mowry-Housley (@TameraMowryTwo) November 8, 2018
Please pray if you believe….pray.

— Adam Housley (@adamhousley) November 8, 2018
Alaina, an 18-year-old Pepperdine freshman, was at the Borderline Bar & Grill when a suspect, identified as former U.S. Marine Ian David Long, opened fire, killing her and 11 others. Long apparently shot and killed himself, police said.
PTSD?
In April 2018, mental health specialists talked to Long and had discussed his prior military service before asking him whether he had post-traumatic stress disorder (PTSD). But they ultimately determined he wasn't a danger to himself or others and didn't place him in a psychiatric hold, The New York Times reported.
They also stated he couldn't involuntarily be taken to a mental hospital under the California 5150 law code for the temporary, involuntary psychiatric commitment of individuals who present a danger to themselves or others due to mental illness, the Times report said.
A neighbor had called police on a man earlier this year after hearing loud noises. "I didn't know if he was hurting himself," Tom Hanson told NBC News.
Long left the Marine Corps in March 2013 after a five-year-long stint. He was deployed in Afghanistan from November 2010 to June 2011 and was a machine gunner, NBC reported.
According to the NBC report, Long may have posted a message on an online military forum. A member wrote about not knowing "how long you want to be in the fight until you've been in the fight?" Long then apparently said, "Yup, it's either an addiction or a nightmare."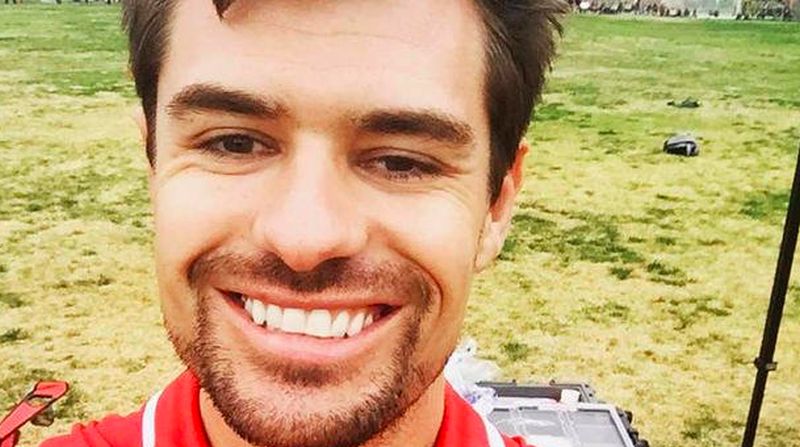 Sheriff Geoff Dean told reporters that in the April incident, officers were called to his home due to an unspecified disturbance. Long was also a victim of a 2015 bar fight in Thousand Oaks. It was a different bar, the paper reported.
"When the officers went in and made re-entry, they found him already deceased," Dean told 6ABC. "He was found inside an office just adjacent to the entry to the bar."
Dean said officials haven't determined a motive in the case.
"Obviously, he had something going on in his head that would cause him to do something like this. So he obviously had some sort of issues," the sheriff added.