Former Bill Clinton press secretary Joe Lockhart, a CNN analyst, apologized for making up a story about two Republican senators discussing the impeachment trial against President Donald Trump.
Lockhart posted a fictional story on social media on Jan. 22 that included no disclaimer. The news analyst claimed that he overheard a conversation between two GOP senators who only watch Fox News.
"'Is this stuff real? I haven't heard any of this before. I thought it was all about a server. If half the stuff Schiff is saying is true, we're up [expletive] creek. Hope the White House has exculpatory evidence," Lockhart tweeted.
After the post circulated widely on Twitter, Lockhart said that he might have made up the conversation.
"Ok maybe I made up the convo, But you know that's exactly what they're thinking," he said, defending himself. "Everyone relax," he said in another post. "This is satire. Satire to make the point that Senators that are deciding the President's fate who only watch Fox News have never heard this stuff before. Because Fox is part of the coverup."
On Thursday, Lockhart apologized for the fabrication in a series of posts on Twitter.
"It seems my wittiness was not appreciated by all. In fact, some of progressive friends immediately were looking for names of the Senators. Sorry MAGA folks I don't read your responses so I didn't see them. It was my friends questions that led me to believe some people's desire for this to be true colored there sense of humor. So what to do," he wrote.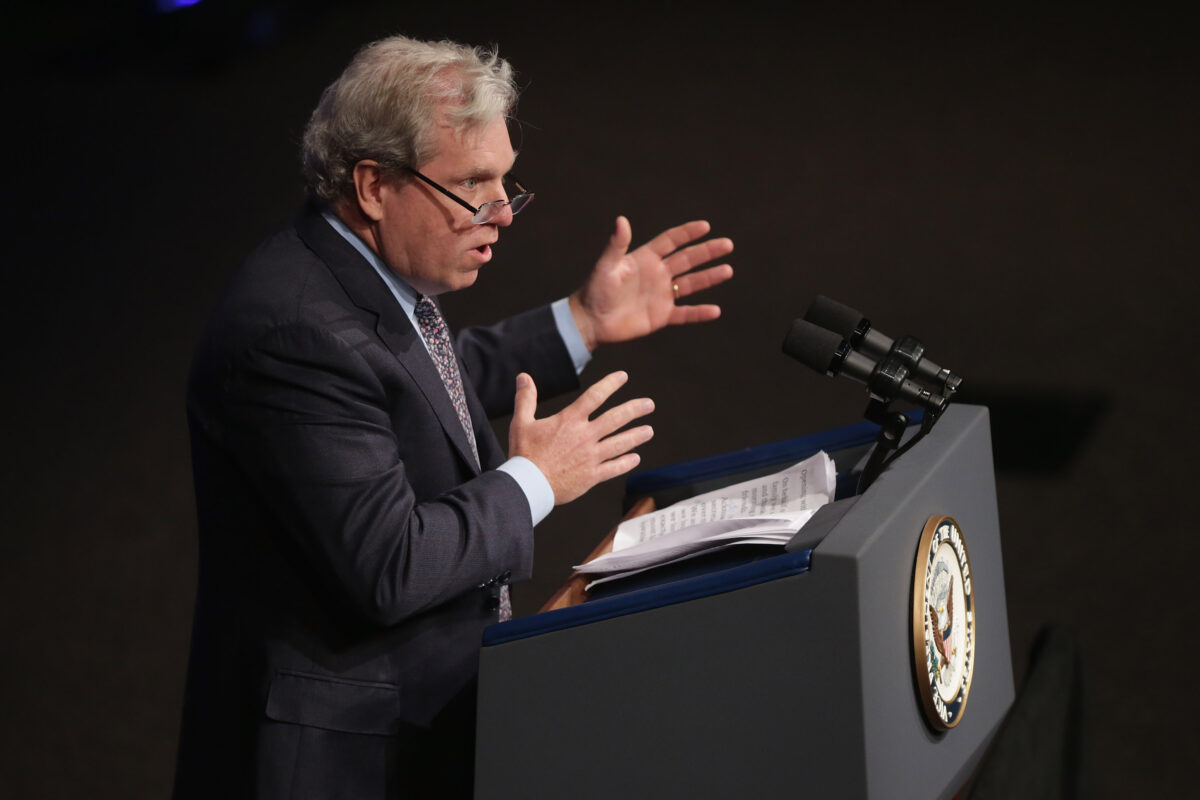 "I immediately sent another tweet that it was a made up conversation meant to highlight the fact that some Senators were hearing this for the first time because they only watch Fox. When questions still were raised I tweeted again that this was satire, look it up for those who don't know what it means," he said.
He added later that the intense reaction to his fabricated story led to him doing "some soul searching" but added "(here comes some more SARCASM)."
"It's time to come clean," Lockhart wrote. "When your writing satire and parody, even though everyone should know its not real, it's still important to not take things out of context. So, with apologies, let me provide the entire overheard controversy for everyone to see and make their own judgement."
"Again, for those in the back who maybe can't hear me even if I'm just typing, this is Satire and Parody and that last sentence was SARCASM. Man this stuff is brutal to have to listen to. Is this stuff real? I haven't heard any of this before," he added, before publishing another fabricated conversation between two senators.
CNN hasn't commented on Lockhart's actions. The network didn't respond to a request for comment.