Former Obama administration Department of Defense Secretary and CIA Director Leon Panetta said that following the collapse of the Afghanistan government and army, the United States's credibility on the world stage has taken a significant blow.
Surprised U.S. officials over the weekend struggled to explain how quickly the Taliban advanced across Afghanistan before the group took the capital, Kabul, on Sunday and declared victory amid mass surrenders by government officials and soldiers. Meanwhile, U.S. State Department and White House officials confirmed that a significant number of Americans are still inside Afghanistan as the military tries to secure the Kabul airport to carry out evacuation flights.
Panetta, a longtime Democrat official, lambasted the Biden administration's execution of the Afghanistan withdrawal, comparing it to the Bay of Pigs invasion in 1961 when U.S.-backed Cuban forces tried to land in Cuba but were rebuffed by the communist regime.
"In many ways, I think of John Kennedy and the Bay of Pigs, you know?" Panetta told CNN on Monday, referring to then-President John F. Kennedy. "It unfolded quickly and the president thought that everything would be fine and that was not the case. But President Kennedy took responsibility for what took place."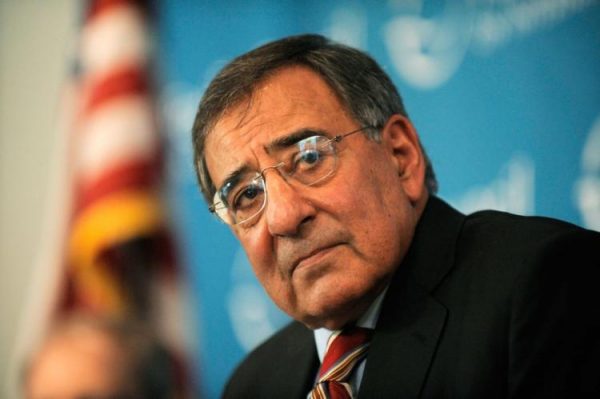 "I strongly recommend to President [Joe] Biden that he take responsibility and admit the mistakes that were made," the former Pentagon chief added.
Amid the Taliban's successful campaign and capture of Kabul, Biden, Vice President Kamala Harris, and other White House spokespersons including Jen Psaki have remained silent. Biden released a statement over the weekend that, in part, blamed the collapse of the Afghan government on last year's negotiations that were held by the Trump administration and the Taliban in Doha.
Biden has faced significant criticism from both Republican and Democrat lawmakers, as well as former U.S. generals for his silence on the matter.
Panetta said that Biden needs to make clear that he is the commander in chief of the U.S. armed forces.
"We have been through a difficult few days here in Afghanistan, and he's got to make clear to the American people that as commander in chief, he is going to continue to protect our national security and that we are going to go after terrorists wherever the hell they're at," the former CIA chief added.
Biden, he said, has "to ensure that the United States of America remains a strong world leader that can work with our allies to try to protect peace and prosperity," adding: "That is the message he's got to give the American people and the world, because our credibility right now is in question."
The Epoch Times has contacted the White House for comment.