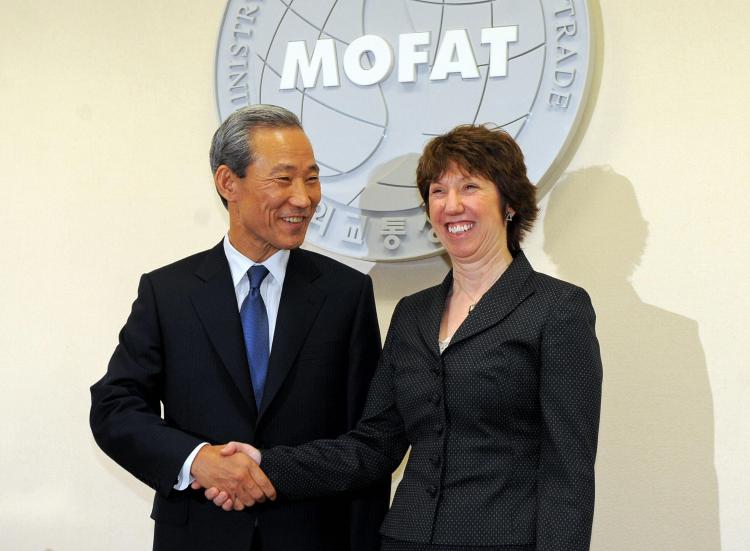 BRUSSELS, Belgium—The European Union and South Korea have reached a pioneering free trade agreement that will generate up to 19 billion euros (US$28.4 billion) in new trade deals for EU exporters. It will enter into force by the second half of 2010 after being approved by the European Parliament.
The agreement was signed Thursday in Brussels by EU Trade Commissioner Catherine Ashton and Korean Trade Minister Kim Jong-Hoon.
Afterwards Commissioner Ashton said, "This is the first 21st century free trade agreement for the EU, creating deep economic ties with another developed economy. It will create new market opportunities for European companies in services, manufacturing and agriculture. This agreement is particularly important in the current economic climate, helping to fight the economic downturn and create new jobs."
The deal will create new market access in services and investment. One of the key benefits of the deal for the European Union is the quick elimination of 1.6 billion euros (US$2.4 billion) of duties for exporters to Korea. In return the EU will cut 1.1 billion euros (US$1.6 billion) on duties for importers from South Korea.
The EU is South Korea's second largest trading partner, worth 65 billion euros (US$97 billion) in 2008.