The European Union proposed that COVID-19 vaccine passports should expire after nine months for citizens traveling into and within the 27-member bloc, the executive arm of the union announced on Thursday.
"The Commission is proposing a stronger focus on a 'person-based' approach to travel measures and a standard acceptance period for vaccination certificates of nine months since the primary vaccination series," the European Commission (EC) said in a statement.
Accepting that the effectiveness of COVID-19 vaccines wanes over time, the EC is proposing that people should be considered covered if the final dose of their primary vaccination was within the last nine months and that this update should apply from Jan. 10.
People who have recently recovered from the CCP (Chinese Communist Party) virus within 180 days before making their trip and have either access to a valid "EU Digital Covid Certificate"—which allows Europeans certain "freedoms"—or a certificate deemed equivalent should also be allowed to travel in the EU as of Jan. 10.
The EC also proposed accepting all COVID-19 vaccines approved by the World Health Organization (WHO) for travel purposes, which would allow non-essential travel to the EU from outside the bloc for people vaccinated with Chinese shots and vaccines made in India.
The vaccination rules are not required for children under six. Children between six and 17 are allowed to travel to and within the EU with a negative PCR test that is done before the trip if they have not been vaccinated.

Key updates for travelers who have access to a valid EU Digital COVID Certificate, typically viewed on mobile devices, includes that they should in principle not be subjected to additional restrictions, such as tests or quarantine, regardless of their place of departure in the EU, according to a statement by the EC. The passports are issued by individual countries but are recognized across the bloc.
The proposal also indicates that vaccine boosters will likely be needed in the future to travel freely beyond the initial nine-month period. Most EU residents were vaccinated with a final dose in the second and third quarters of 2021, meaning their coverage would mostly expire by the middle of next year.
The EC noted that Thursday's proposal does not include the validity period for travel certificates issued based on booster shots, meaning a new expiration date could be announced later to include the advice for booster jabs.
"The Commission may, if needed, propose an appropriate acceptance period also for vaccination certificates issued following a booster," it said.
EU Health Commissioner Stella Kyriakides said in a statement on Thursday that about 65 percent of the population in the EU has been vaccinated. The continent has again become the center of the CCP virus pandemic even after successful vaccination campaigns.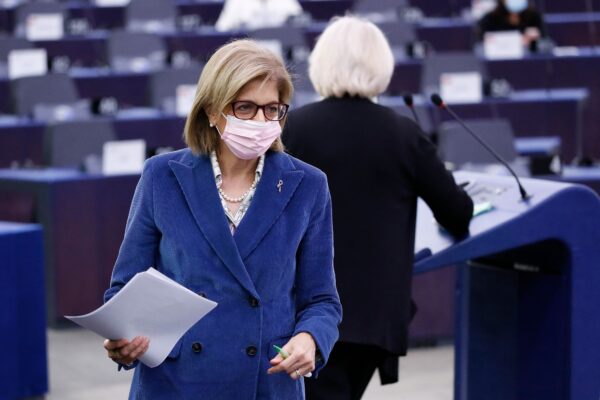 "For everyone to travel and live as safely as possible, we need to reach significantly higher vaccination rates—urgently," Kyriakides stressed. "We also need to reinforce our immunity with booster vaccines," she added.
Under the new system, only vaccinated or recovered people would be able to enter the EU for non-essential travel regardless of where they travel from. Currently, travelers from countries deemed safe can enter with only a negative test, but the list of safe countries would be discontinued.
Separately, the EC urged EU governments to allow non-essential travel from outside the bloc for people vaccinated with jabs having completed the WHO emergency use listing process, as well as those vaccinated with EU-approved vaccines.
The EU has so far authorized vaccines produced by Pfizer-BioNTech, Moderna, AstraZeneca (when produced in Europe), and Johnson & Johnson.
Reuters contributed to this report.
From NTD News