EU Moves to Limit Bankers' Bonuses from 2014
February 28, 2013 10:47 am Last Updated: April 3, 2013 10:29 pm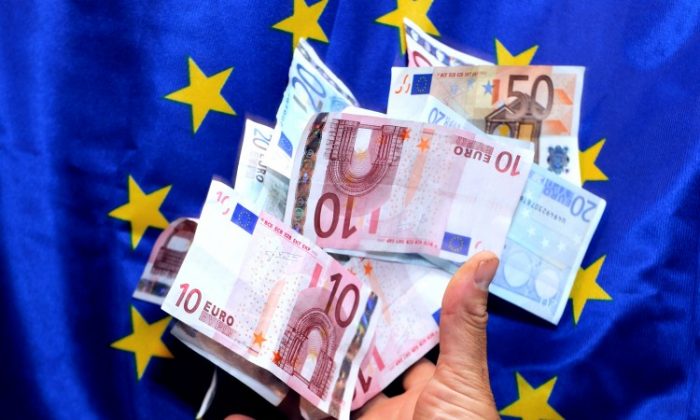 The European Union reached an accord to cap bankers' bonuses at a maximum of twice their base salary Feb. 28. The U.K. has been in staunch opposition to the rule, which threatens London's position as a financial hub. It still needs to be ratified by member countries.
"The cap on bonuses is a ground-breaking measure that in my view will make the economic system fairer and safer. Exuberant bonuses often provided a wrong incentive for financial markets, encouraging risky behavior and short-term, purely speculative investment," European parliament president Martin Schulz said in a press release.
The new rule caps bonuses at 1 times of the base salary, but can be increased to twice the base salary if approved by shareholders. If the ratio is above one, a quarter of the bonus needs to be deferred for five years. The EU said this would prevent excessive speculation and risk taking.  
The announcement comes days after New York state comptroller DiNapoli announced a strong $20 billion bonus pool for Wall Street. Given the competition between financial centers, the U.K. is worried that London might lose out due to the restrictions.
Alex Beidas, a lawyer based in London with the law firm Linklaters, told the New York Times: "This is a major disadvantage in the global market … a real danger that this will result in bankers moving to the U.S. and Asia."
"We need to make sure that regulation put in place in Brussels is flexible enough to allow those banks to continue competing and succeeding while being located in the U.K.," Prime Minister David Cameron told reporters. According to the New York Times, diplomats will include a review clause that gives nations an opportunity to assess damage to its banking sector.
The rule could be pushed through despite U.K. opposition, however, as it only requires a qualified majority among nation states to pass. 
"Even if there is U.K. or other member states opposition, if it's just a few member states opposing, it will go ahead," European Parliament spokeswoman Dorota Kolinska told The Epoch Times. She also believes that there still will be some changes as the member states negotiate the proposal.  
Implementing the EU rule in the United States would do no harm to bankers working in the securities industry, at least not when taking average figures. The annual base salary in 2011 was $251,530 and the bonus $111,340, less than half the amount. 
Of course, many traders entitled to a share of the profits usually get multiple times their base salary in bonuses, sometimes tens of millions of dollars. Implementing the rule in the United States would put these people at a disadvantage.