European leaders have unanimously endorsed the Brexit deal, formally sending it to the British Parliament for ratification.
The European Council president's office announced in a tweet that the leaders had endorsed a statement on Britain's withdrawal from the European Union.
The leaders invited the EU's institutions to take steps to ensure the agreement can start on Nov. 1, but emphasized that they wanted "as close as possible a partnership with the United Kingdom in the future."
British Prime Minister Boris Johnson has pledged to take the country out of the EU on Oct. 31 and said Thursday's agreement means no new delay is necessary.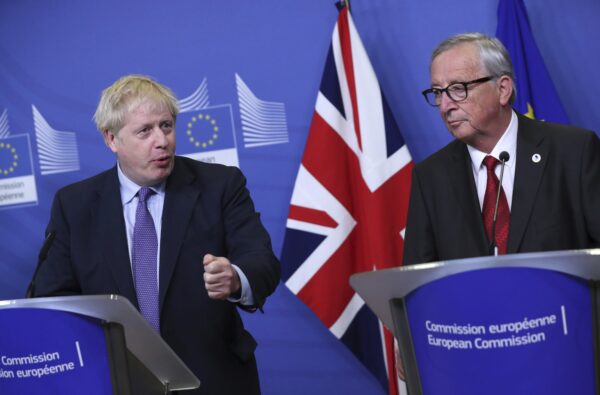 He still needs parliament to agree, though, and a previous deal was rejected three times. His political rivals and some crucial allies have said they won't back this latest agreement, putting its future in doubt.
The head of Germany's powerful industry lobby group BDI welcomed the apparent agreement in the Brexit negotiations.
Joachim Lang said Thursday that "German businesses are relieved that the negotiators have finally reached an agreement."
He says "compared to the agreement negotiated with the previous (British) government, the solution that's now been found has some disadvantages. (But) the new Brexit deal is better than a hard exit."
Lang stressed the continued application of common market rules was of key importance to German industry.
He added that further technical issues would need to be resolved after the Brexit agreement is adopted, a move that still is far from certain.