Draft conclusions for a European Council Summit, which begins on June 28, propose the creation of migrant processing centers outside the bloc, in a bid to break the deadlock on migration policy threatening EU integration.
In the draft document, European Council President Donald Tusk proposes that EU member states create "regional disembarkation platforms" outside the European Union, where asylum requests would be assessed before claimants get to Europe.
"Such platforms should provide for rapid processing to distinguish between economic migrants and those in need of international protection," the draft joint statement reads, "and reduce the incentive to embark on perilous journeys."
The proposal is widely seen as an attempt to bridge the rift over migration and asylum ahead of the two-day EU summit, where leaders will try to agree to a joint migration policy.
France, Germany, Italy, Austria and other EU states will meet on Sunday to try and hammer out their differences and avert a possible clash during the summit. 
Greece and Bulgaria are also expected to attend Sunday's gathering, which will explore the problem of secondary movements—i.e., how to stem the tide of migrants unlawfully moving around the European Union after claiming asylum.
In addition to the proposed offshore asylum centers, the draft joint statement also calls for more work to prevent secondary movements.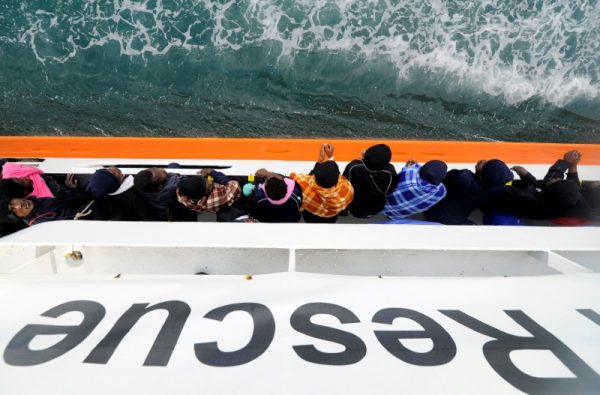 In theory, refugees cannot cherrypick which country grants asylum, and can be sent back to where they entered the EU, a process called the Dublin regulation.

In practice, however, this system has been "extremely problematic and difficult to implement," said Susan Fratzke, a policy analyst at Britain's Migration Policy Institute.
Fratze added that the current system does little to deter people from submitting asylum claims in the country they want to go to.

"In theory it puts more pressure on those member states at the borders [of the EU]," she said.
Some of Europe's inland states complain that EU border countries such as Italy and Greece are failing to manage the border and are pushing claimants onto other countries by delaying their applications.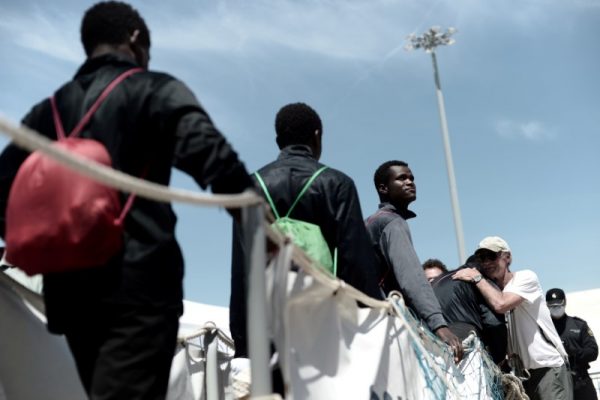 Eastern EU states, led by Poland and Hungary, refuse to host some new arrivals to ease the burden on coastal Italy and Greece and rich countries like Germany where people mostly want to go.
Hungary's Parliament on Wednesday approved a package of bills that criminalizes some help given to illegal immigrants, defying the EU and human rights groups who have called the measure arbitrary and vague.
Denmark and Norway said they were working on creating a center in Kabul where unaccompanied Afghan minors who have been denied asylum can be sent back.
Austrian Chancellor Sebastian Kurz, an immigration hard-liner, said he would push on Sunday for rapid action on migration, and suggested Austria might go it alone on creating asylum centers outside the European Union if the deadlock continued for months.
At a meeting in Vienna, Kurz and European Parliament President Antonio Tajani called for much stronger control of Europe's external borders. "If we can't protect our borders, this will mean the end of Europe," Kurz said, according to Politico.
"Europe needs to have the strength to make political decisions," Tajani said.
The disembarkation platforms would require the cooperation of the United Nations High Commissioner for Refugees (UNHCR) and the International Organization for Migration (IOM).
The draft joint statement also contains a call for a greater allocation of funds for border control in the next long-term EU budget.
Tusk released the draft to EU leaders and is expected to follow up with a volley of meetings and calls to rally support ahead of next week's summit.
Simon Veazey and Reuters contributed to this report.