BRUSSELS—Brussels' budget chief has proposed an EU veto on future Chinese investments in Europe amid growing alarm among officials and leaders about Beijing's financial influence on the continent.
European Commissioner for Budget Günther Oettinger floated the idea as some member states expressed extreme concern about G-7 member Italy striking a deal with China on funding from its One Belt, One Road initiative, Beijing's ambitious infrastructure plan that spans continents.
Germany, in particular, spoke out strongly against Rome's decision to forge ahead with the agreement, which came despite the European Commission branding Beijing a "systemic rival" to the EU.
Leaders from the 27 EU countries met on March 22 to discuss for the first time what the bloc's strategic approach toward Beijing should be in the future, with deep splits about how open to investment they should be.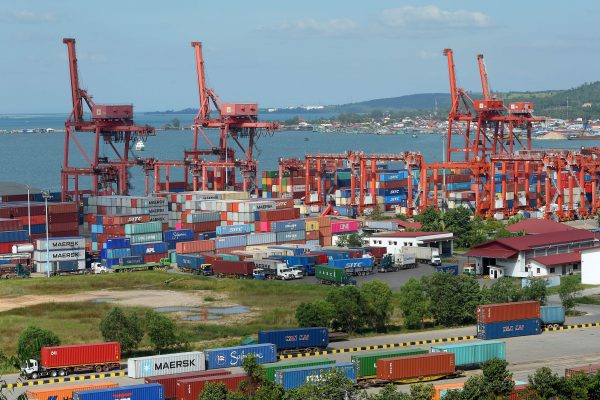 Countries including Germany, France, the Netherlands, and the UK have all expressed deep reservations about state-owned Chinese companies buying up shares in European infrastructure and technology companies.
However other member states, especially those in the south such as Italy, Greece, and Portugal, who suffered the most after the 2008 financial crash, are much more open to such investment.
Strategic Infrastructure 'in Chinese Hands'
On March 23, Italy signed a deal with China that includes $7.9 billion investment in the ports of Genoa and Trieste, plus several other sectoral agreements covering energy, steel, and natural gas pipelines.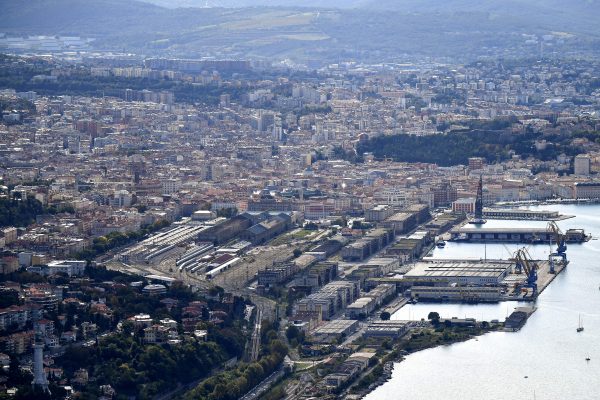 Rome became the first member of the G-7 to enter into such a pact, but followed in the footsteps of numerous other European nations including Poland, Greece, Portugal, and Hungary.
Oettinger told the Funke Media Group that in "Italy and other European countries, infrastructure of strategic importance like power networks, rapid rail lines, or harbors are no longer in European but in Chinese hands."
"The expansion of transport links between Europe and Asia is in itself a good thing, as long as the autonomy and sovereignty of Europe is not endangered," Ottinger said.
Berlin's Foreign Minister Heiko Maas also issued a warning over the deal, telling Welt Am Sonntag: "Countries that believe they can do clever business with the Chinese will wonder when they suddenly wake up in dependency."
Diplomats from several European countries expressed alarm over the move, which they fear will leave one of the continent's major economies dangerously dependent on Beijing.
A diplomat from a Northern European state, speaking on condition of anonymity, said Italian premier Giuseppe Conte had been "conciliatory" during the meeting with other EU leaders in Brussels last week, playing down his country's links with China.
However, the diplomat warned, "the south of Italy is poor and desperately in need of investment in its infrastructure. For as long as eurozone rules continue to limit their public spending, they'll look for alternative sources of cash.
"The problem they're going to have is it's like going to a loan shark. Sure, it's a short-term fix, but what happens when they come to collect?"
An ambassador for one EU country, speaking in Brussels on condition of anonymity, warned fellow capitals that they had to stop being "naive" about Chinese investment and quickly come to a common European position on the issue.
"It's time for the EU, with 430 million citizens and a very unique social model on the global scale, to really come to a common position in the next 12 months on how we'll move forward in the coming years," the ambassador said.
"The only thing we'd like to bring across to China now is be aware—we're starting to be less naive and more pragmatic and we're not going to let this go on as if nothing has changed in this world economically."
A diplomat from another EU country said many capitals were concerned the One Belt, One Road initiative was "the dark side of Chinese outreach" and that some member states were "a bit too credulous, a bit too open to Chinese investment and influence."
"Some people who are not in it worry it's an attempt to buy influence, neuter opinions, and extend Chinese tentacles into EU decision making," the diplomat said.
"That reinforces the determination of the EU to have candid discussions about China. There's a value in the EU collectively reflecting on some of these challenges."