The European Union asked its member states to cut consumption of natural gas by 15 percent at a minimum until spring 2023.
According to the proposed regulation (pdf), released Wednesday, it would set an initial 15 percent reduction in natural gas usage between Aug. 1, 2022, and March 31, 2023.
At the same time, top EU officials alleged that the reduction is needed due to Russia's war in Ukraine. The EU, which includes a number of NATO states, has backed Ukraine while imposing numerous sanctions on Moscow, including top Kremlin leaders in response to the conflict.
On July 11, Russia shut off its Nord Stream I pipeline that carries Russian gas to the rest of Europe via the Baltic Sea for maintenance. However, the shutoff drew speculation that Moscow could close down the project for a much longer period of time.
"Russia is blackmailing us. Russia is using energy as a weapon. And therefore in any event, whether a partial major cut-off of Russian gas or a total cut-off of Russian gas, Europe needs to be ready," European Commission President Ursula von der Leyen wrote Wednesday.
Russia has refuted the accusations, saying it has been a reliable energy supplier.
What It Means
Europe is racing to fill its gas storage ahead of winter and build a buffer if supplies are restricted in the near future, and a dozen or so EU countries are already facing reduced Russian deliveries. EU officials claim a full Russian halt on gas supplies to the bloc is likely.
"The recent escalation of disruptions of gas supply from Russia points to significant risk that a complete and protracted halt of Russian gas supplies may materialize in an abrupt and unilateral way," the European Commission said in a memo about the gas cut proposal. "Taking action now can reduce both the risk and the costs for Europe in case of further or full disruption."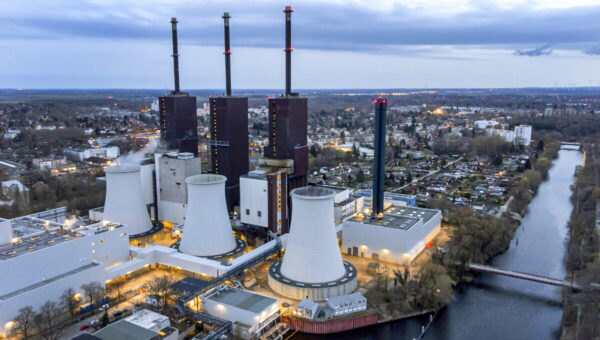 If the measure is passed, EU nations would have to update their national plans by September 2022 and include details about reducing gas consumption. For years now, EU nations have become dependent on importing Russian gas, while some states—like Germany—have mostly barred the use of nuclear power and have attempted to utilize solar, wind, and hydropower instead.
Germany's economy minister, Robert Habeck, recently admitted to the Guardian that his country made a "grave political mistake" by relying on Russian gas. The country had imported a significant amount of gas via Nord Stream I and wanted to double the amount with the proposed Nord Stream II.
The EU plan comes as Russia's state-run energy firm Gazprom said that it can't fulfill gas contracts with the EU due to unforeseeable circumstances. The company reportedly sent a letter this week informing some of its EU clients of a force majeure on gas supplies.
Russian President Vladimir Putin also said Wednesday that the capacity of Nord Stream 1 could be reduced due to problems with other pumping units, one of which would need to be sent for maintenance on July 26.
Reuters contributed to this report.