BRUSSELS—Europe has ignored U.S. calls to ban Chinese technology giant Huawei from running 5G networks, with officials instead announcing a continent-wide security review of emerging cyber threats.
The European Commission asked all member states to conduct investigations to identify vulnerabilities linked to next-generation mobile internet, amid growing anxiety over the role of the state-owned operator.
However, the move fell significantly short of an outright ban on the Beijing-backed company's involvement in the emerging 5G networks, which Washington had been lobbying Brussels and national capitals hard to adopt.
The United States and some European countries have raised fears that equipment provided by Huawei to run 5G internet networks in the West could be used by the Chinese communist regime to carry out mass cyber espionage.
Europe has become split over the issue, with some countries urging a cautious and suspicious stance toward China, while others are welcoming the massive inflow of investment it can provide.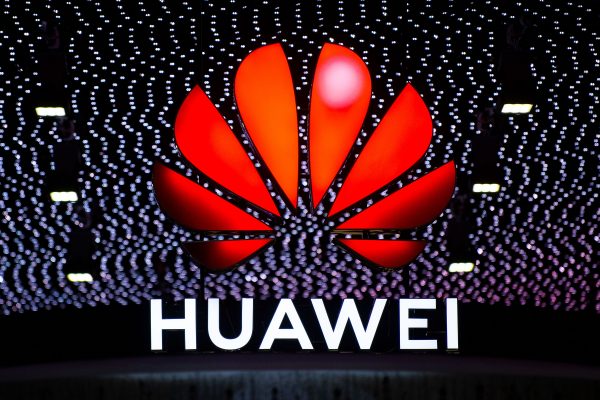 Malta has signed a memorandum of understanding with Huawei to use the island as a testing ground for its 5G networks, while Hungary has sealed a contract with the company to improve broadband in that country.
US Concerns
Brussels has been keen to avoid specifically naming Huawei as the source of security concerns, over fears it will be seen as targeting just one company.
In a recommendation to national capitals released on March 26, the EU Commission didn't mention the Chinese company by name, instead saying member states should conduct a security study of all possible suppliers.
"What we're talking about is critical European digital infrastructure. National decisions taken by one member state or another have European-wide implications. That's why we're proposing a common approach," Security Commissioner Julian King said.
"It's urgent that we get on with this because decisions are being taken now and over the next year or so, both on letting 5G spectrum and on procuring 5G networks."
The commission told member states to complete their internal security reviews by June, so that they can then be collated at a European level in October, with a view to agreeing on a new "toolbox" of protective measures by the end of the year.
New measures, to be decided on by October next year, could include making companies get European accreditation to run 5G networks or subjecting their products to tests if they are regarded as a security risk.
The move by the commission follows similar measures announced by Germany earlier in March, when it decided not to ban Huawei in a move that enraged U.S. officials, who threatened to stop some intelligence-sharing in response.
U.S. Secretary of State Mike Pompeo has said that the presence of Huawei or other Chinese vendors in a country's network could mean that the Chinese regime could have access to sensitive data that would be detrimental to the United States and its allies.
"When you talk about this happening in countries like Poland or Germany or the U.K., we're very concerned about that, not only for American security because we have information stored, too, but for the security of their own people," Pompeo told Fox News Radio.
The United States, Australia, and New Zealand are among the countries that have banned Huawei from their 5G networks.