It was a warm cloudy day in Cummins, Arkansas, on May 28, 1985, Ronald Reagan was just starting his second term, "Back to the Future" was about to premiere, and Steven Dishman just escaped from the local state prison where he was serving seven years for multiple burglaries and theft.
And for 32 years, he remained uncaptured—until recently.
On Sunday, June 25, Dishman was taken into custody again. A person who met him around 1990, five years after the escaped, volunteered information last weekend that led troopers to a Springdale home where the lifetime fugitive was arrested, Arkansas Times reported.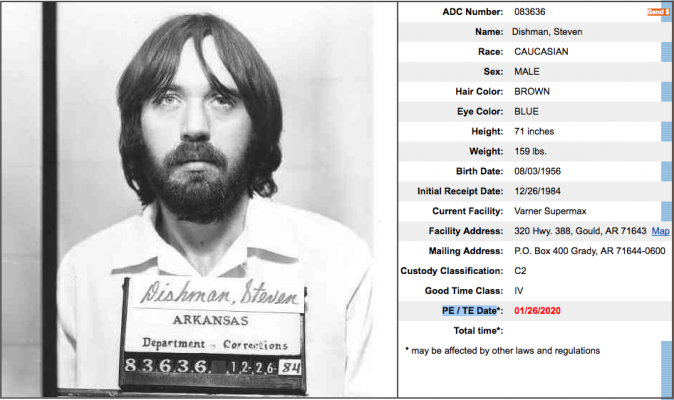 Dishman, now 60, will have to wait until 2020 for his first shot at a parole. It may take even longer if he's slapped with an additional charge for his escape.
If he ditched his escape plans more than three decades ago, he would have been eligible for parole on Dec. 28, 1987.
If he resisted, he would have missed the premiere of "RoboCop" (1987) but he would have still made it out for "Die Hard" (1988).
He was taken into custody by local law enforcement officials as and the Arkansas State Police, Arkansas Online reported. It's not clear from what prison Dishman escaped all those years ago.
Additional information on his capture has not been released by officials.