The former girlfriend of late sex offender Jeffrey Epstein asked a judge on Monday to dismiss the charges she faces.
Ghislaine Maxwell was charged in July 2020 with sex crimes, including enticing a minor to travel to engage in criminal sexual activity and transporting a minor with the same intent.
Maxwell's lawyers in new court filings said the charges lack specificity and that Maxwell should go free unless prosecutors provide her with more specific details about the alleged crimes.
The superseding indictment "is remarkable because it fails to identify an accuser, a specific date that Ms. Maxwell is alleged to have committed a crime, or when anything in furtherance of any alleged conspiracy occurred," one filing states.
"The only dates contained in the Indictment are the years 1994-1997, often combined with phrases such as 'from at least in or about' and 'beginning in at least.' This mishmash of a pleading was carefully crafted to not provide Ms. Maxwell with the necessary information to adequately investigate these false allegations and prepare for trial. Ms. Maxwell is innocent and should not have to guess about what evidence the government claims warrants her continual incarceration but stubbornly refuses to identify or disclose."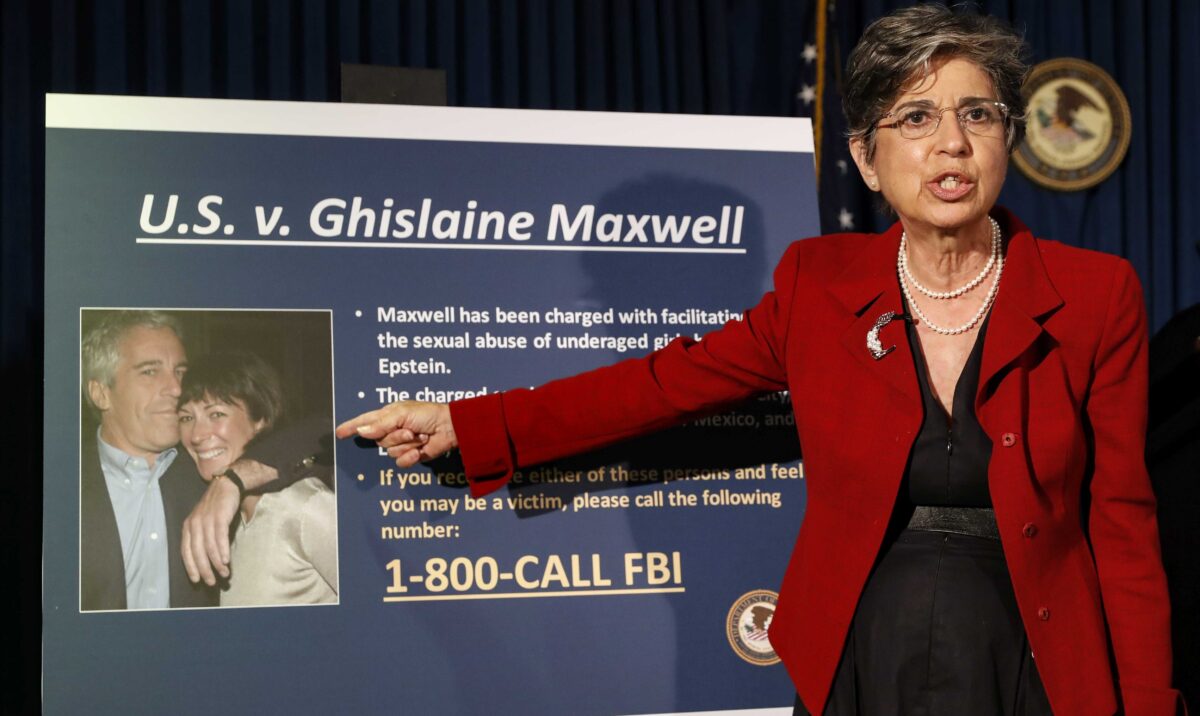 In another filing, lawyers said the government violated Maxwell's Sixth Amendment right to be indicted by a grand jury drawn from a fair cross-section of the community because of the way it drew the jury amid the CCP virus pandemic.
Prosecutors convened the jury from White Plains, instead of from Manhattan, where Maxwell allegedly committed crimes. Lawyers said the jury in White Plains drew from a pool that has significant underrepresentation of blacks and Hispanics. The convening of the grand jury in June appeared to have taken place for no reason "other than a publicity-driven desire to arrest Ms. Maxwell on the anniversary of the Epstein indictment," the filing stated.
In a third document, lawyers said a non-prosecution agreement reached between the government and Epstein over a decade ago should protect Maxwell from prosecution as well. The controversial agreement left Epstein in jail for about a year after pleading guilty following underage sex accusations by a number of minors.
Maxwell's attorneys also said two counts of perjury stem from an unrelated civil action and shouldn't be tied to the other charges. There is a "substantial risk" of Maxwell being convicted on the charges "because her credibility was attacked in connection with the Perjury Counts" as they asked the court to sever the counts.
A prosecutor didn't immediately return a request for comment.
Maxwell is being held as she awaits trial. She was denied bail late last year because authorities say she poses a flight risk.