High profile lawyer and Harvard Law professor Alan Dershowitz has confirmed he will join President Donald Trump's legal team and will present oral arguments during his upcoming impeachment trial in the Senate.
"Professor Dershowitz will present oral arguments at the Senate trial to address the constitutional arguments against impeachment and removal," Dershowitz's team said in a statement on Friday morning.
The statement noted Dershowitz will focus on the constitutional arguments against impeachment and removing Trump from office.
"While Professor Dershowitz is nonpartisan when it comes to the constitution—he opposed the impeachment of President Bill Clinton and voted for Hillary Clinton—he believes the issues at stake go to the heart of our enduring Constitution," the team said.
Dershowitz is among the most well-known attorneys in the country. As a criminal lawyer, he worked on former NFL player O.J. Simpson's murder defense in the 1990s and also represented financier Jeffrey Epstein about a decade later. He has also represented former heavyweight boxing champion Mike Tyson, Hearst publishing heir Patty Hearst—who was kidnapped in 1974 by Marxist terrorist group the Symbionese Liberation Army—and televangelist Jim Bakker.
"He is participating in this impeachment trial to defend the integrity of the Constitution and to prevent the creation of a dangerous constitutional precedent," Dershowitz's team wrote on Friday.
Trump's impeachment defense team is expected to be headed by White House counsel Pat Cipollone.
Other high-profile attorneys and legal experts will be called for Trump's defense. According to a White House statement, they include former special prosecutor Ken Starr, a Fox News contributor who prosecuted former President Bill Clinton's impeachment case; Trump's personal attorney Jay Sekulow; former Office of Independent Counsel prosecutor Robert Ray; and former Florida Attorney General Pam Bondi.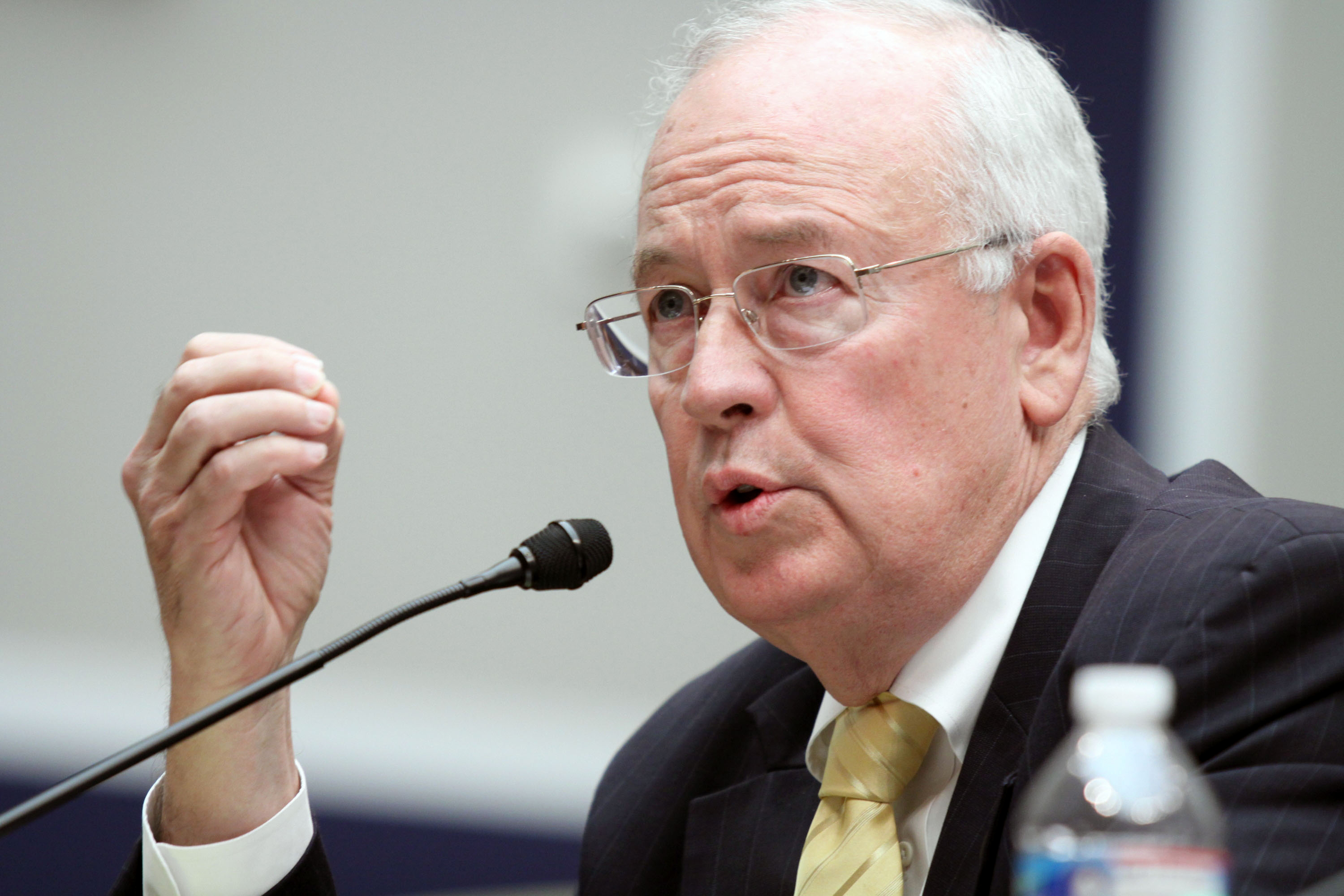 Trump in December said Cipollone would likely play the lead role in his defense.
"I think so, yeah. He's doing a great job. Pat," Trump said at the time when a reporter asked him about whether Cipollone would lead his defense in the Senate. "It looks like that. Yeah, Pat Cipollone. We have a couple of others that we're going to put in. But Pat has been fantastic as White House Counsel."
Sekulow told The Hill earlier this month that his team has "been prepared to proceed as early as mid-December."
On Thursday, Supreme Court Chief Justice John Roberts was sworn-in to preside over the trial. After a ceremony, he then asked all 100 senators to take an oath to be jurors in the impeachment trial.
Senate Majority Leader Mitch McConnell (R-Ky.) announced the trial would begin in earnest on Tuesday, Jan. 21.