Jeffrey Epstein, the registered child sex offender who was recently arrested on charges of sex trafficking underage girls, has asked a federal judge to let him out of jail with bond proposal that would allow him to remain under house arrest in his Manhattan mansion while he awaits trial.
His lawyers argued in a federal court filing (pdf) that house arrest with electronic monitoring, 24-hour surveillance, and the surrendering of his passport and private jet would "ensure" that he was not a flight risk. They added that he had never sought to flee the country.
The proposal said the bond would be secured by a mortgage on his Upper East Side mansion—valued at $77 million—to be backed by the posting of his brother and friend's home and investment properties as further collateral.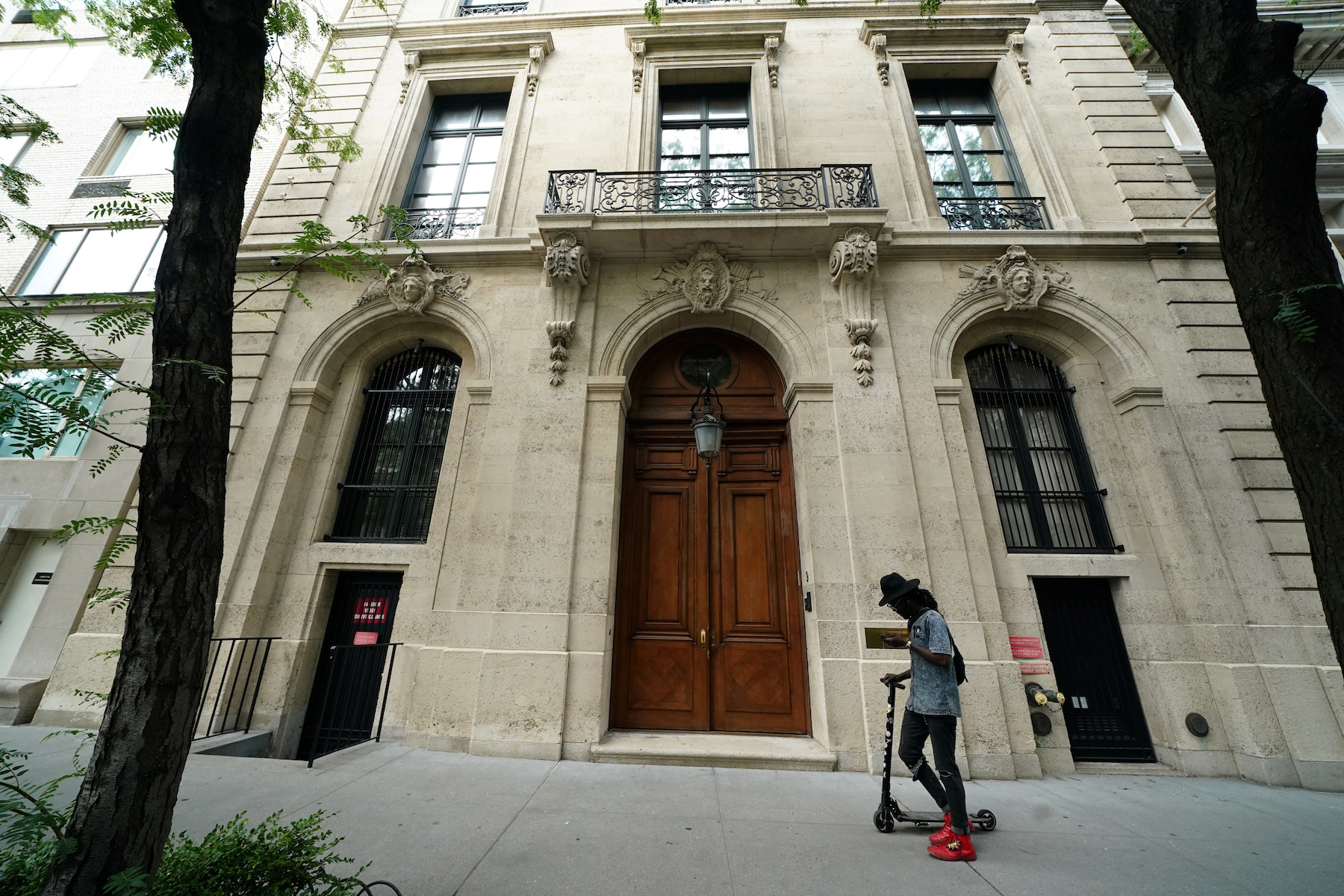 The filing revealed Epstein saying he "feared the toxic political climate might tempt the government to try and end-run" his 2007 federal nonprosecution agreement (NPA) by pursuing new sexual abuse charges filed through other federal judicial districts.
His lawyers have argued that according to the plea deal signed with the Department of Justice (DOJ) through the Southern District of Florida in 2008, Epstein is immune to any new charges for crimes committed during the same time period.
But prosecutors with the Southern District of New York charged Epstein on July 8 with child sex trafficking in a legal challenge to the agreement that has been dubbed the "sweetheart" plea deal of a lifetime.
On July 8, prosecutors said at a court hearing that they would oppose Epstein's release on bail under any conditions. His bail hearing is set to resume on July 15.
The 66-year-old billionaire financier was arrested on July 6 at Teterboro Airport in New Jersey upon returning from France.
Federal authorities said in an indictment filed on July 8 (pdf) that he sexually abused and exploited dozens of girls, some as young as 14, in New York and Florida from about 2002 to 2005.
The charges stated that during this period, Epstein "caused to be enticed and recruited minor girls to visit his mansion in Manhattan, New York, and his estate in Palm Beach, Florida, to engage in sex acts with him, after which he would give the victims hundreds of dollars in cash." He also knew that many of the girls were underage because they told him, authorities alleged.
Authorities said in a press conference that nude photographs of underage girls were found in Epstein's New York mansion, with one prosecutor saying "the alleged behavior shocks the conscience."
The charges, similar to those Epstein faced in the plea deal, carry the potential for up to 45 years in prison.
In 2007, Epstein was accused of operating an international child sex ring at his Palm Beach mansion and 72-acre private island estate in the Caribbean—Little St. James Island, and molesting more than 100 underage girls over an eight-year period.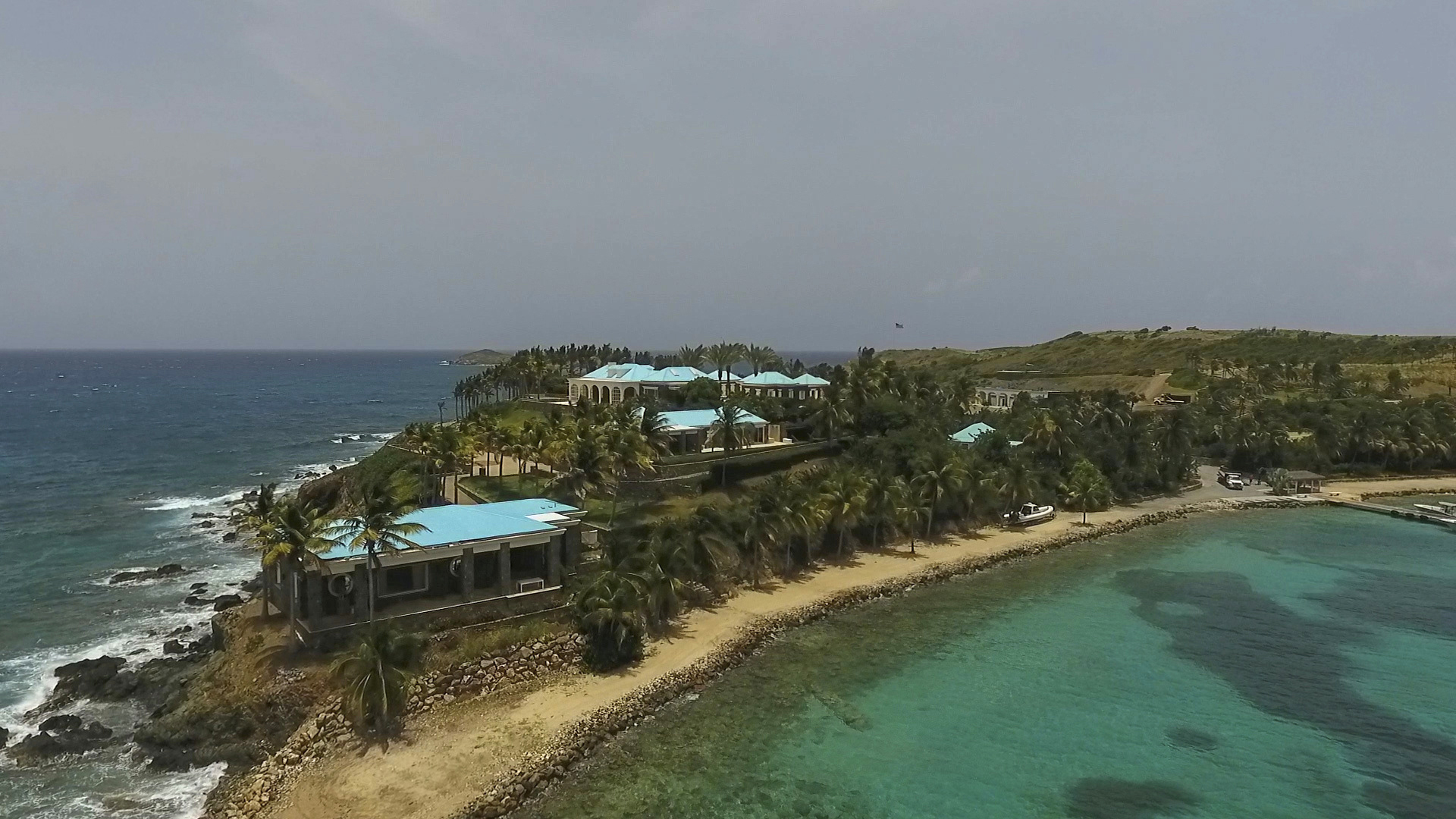 According to the accusations, the minor-aged girls, mostly 13 to 16 years old, were often transported from the United States to his island estate on his private 727 jet, infamously known as the "Lolita Express."
The plea agreement saw Epstein in 2008 avoid any substantial time behind bars, serving just part of 13 months in a Florida jail for two counts of soliciting a prostitute in exchange for giving undisclosed information to the authorities and registering as a sex offender.
During that time, he was allowed to leave the jail for 12 hours each day, six days a week, and work unsupervised at his downtown West Palm Beach office.
His 13-month sentence is believed to be one of the most lenient in U.S. history for a serial sex offender.
Epstein's latest arrest came months after the DOJ issued a strongly worded statement on Feb. 6, announcing an internal investigation of the 2007 plea deal.
A federal judge ruled on Feb. 21 that prosecutors at the U.S. Attorney's Office for the Southern District of Florida broke the law when arranging the plea agreement because they didn't notify Epstein's alleged victims during the plea negotiations, in violation of the Crime Victims' Rights Act.
Zachary Stieber, Reuters, and the Associated Press contributed to this report.