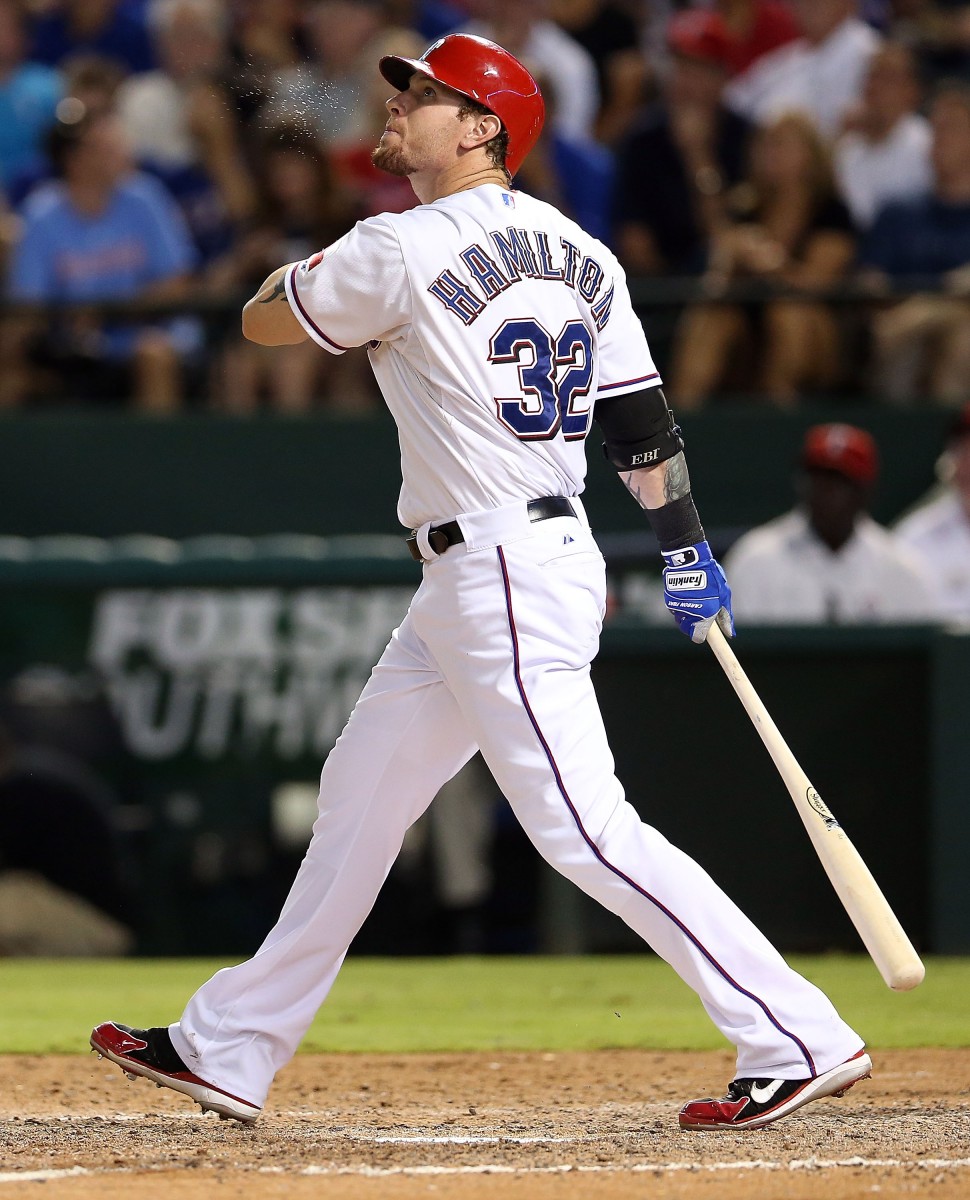 This week's power rankings come out nearly a week after the biggest salary grab ever infused by one trade officially put the Dodgers back on the map as a player. Unfortunately they've struggled to three losses in four games this week and are left out of this week's top ten. Here are the teams that look the best.
10. San Francisco Giants: 73-57 record; 4.3 runs scored, 4.0 runs allowed*—Lost in all the attention that stellar starting pitchers Matt Cain and Madison Bumgarner have received this season is fellow starter Ryan Vogelsong. The 35-year-old Vogelsong has the eighth-best ERA in the NL at 2.90 after 24 starts this year. Previous: 9
9. Oakland Athletics: 73-57 record; 4.2 runs scored, 3.7 runs allowed—As much of a surprise as the still-in-contention Orioles and Pirates have been, Oakland may be the biggest surprise in a division where there were two supposed super-powers. The surging Athletics are now an incredible 50-27 since losing on June 1 to pull right between the Angels and Rangers in second. Previous: 10
8. Tampa Bay Rays: 71-59 record; 4.2 runs scored, 3.6 runs allowed*—Third baseman Evan Longoria has yet to regain his hitting stroke since returning from injury hitting .253 this month after being out since the end of April. Closer Fernando Rodney quietly has 39 saves and a microscopic 0.75 ERA in 61 games this year. Previous: 6
7. Chicago White Sox: 72-58 record; 4.7 runs scored, 4.2 runs allowed—When outfielder Dayan Viciedo hits his next home run, the White Sox will have five players with 20 or more home runs in their powerful lineup. Previous: 7
6. St. Louis Cardinals: 71-59 record; 4.9 runs scored, 4.0 runs allowed*—The Cardinals continue to be a good bet to make another late run and get into the postseason. They currently have five starters who boast an ERA under 4.00, including Adam Wainright. Wainright missed all of 2011 with an injury but is 6-1 with an ERA of 1.74 over his last eight starts. Previous: 8
5. Atlanta Braves: 74-57 record; 4.5 runs scored, 3.9 runs allowed—Atlanta's forty-year-old third baseman Chipper Jones is going out in style. The former MVP leads the team with a .305 batting average and currently has more walks (39) than strikeouts (37) which is something few great batters do, even in their primes. Previous: 5
4. New York Yankees: 75-55 record; 4.8 runs scored, 4.1 runs allowed—The Yankees have been resilient with their numerous injuries this season thanks to a deep roster. Since Alex Rodriguez went down on July 24 Eric Chavez has hit .325 and the Yankees are a passable 17-16 overall. Previous: 2
3. Washington Nationals: 78-51 record; 4.3 runs scored, 3.6 runs allowed*—Nineteen-year-old phenom Bryce Harper has shown signs of busting out of his prolonged slump with four home runs in his last 11 games. Now that the rest of their lineup is finally healthy Washington may be able to catch the Reds for best record. Previous: 1
2. Cincinnati Reds: 80-52 record; 4.4 runs scored, 3.8 runs allowed—Cincinnati may be the only team hotter than Oakland right now. The Reds have gone an incredible 36-14 since losing on July 4. Starter Mat Latos, after a rough start, has gone 6-2 with a 2.53 ERA over his last 13 starts. Previous: 3
1. Texas Rangers: 77-53 record; 5.2 runs scored, 4.3 runs allowed—The Rangers' potent lineup has been rejuvenated by the bats of Adrian Beltre and Josh Hamilton this month. Hamilton, who had a horrible June/July slump is hitting .309 with 28 RBIs since the calendar turned to August. Beltre has an incredible six home runs and 13 RBIs over his last eight games. Previous: 4
*—designates statistics not including Thursday night's games.