In his 2022 State of the Union address, President Joe Biden announced the Justice40 Initiative, a program intended to "transform" federal programs and advance "environmental justice."
On Aug. 16, Biden advanced that agenda by signing the 2022 Inflation Reduction Act (IRA) into law, which, among other things, earmarked $60 billion for "environmental justice."
Notably, the Environmental Defense Fund (EDF) stated about the $60 billion fund, "Congress made Clean Air Act history by giving those most at risk from climate change and other forms of air pollution central roles in developing solutions."

Additionally, the EDF stated that thanks to the passage of the IRA, policymakers can no longer stand in the way or claim that the Environmental Protection Agency (EPA) lacks authority to implement its agenda.
"The new legislation takes a step forward in addressing these impediments to progress, providing EPA with new authority, new resources, and community-led investments to advance environmental and climate justice."
Indeed, before IRA's passing, the EPA had announced that "environmental justice" would be a priority for the EPA. However, June's U.S. Supreme Court ruling restricted the EPA's plan.
Now, the EPA has teeth and a clear mandate from Congress.
Environmental Justice
During his campaign, Biden repeatedly stated that "environmental justice" was one of his biggest priorities, and when he took office, he showed that he meant it.
Specifically, according to Biden, "environmental justice" is making sure disadvantaged and minority communities don't "bear the brunt of toxic pollution" or disproportionally suffer from "climate change" and instead have equitable access to "infrastructure" and "critical services."
On Biden's first day in office, he issued an executive order to address "racial equity and support for underserved communities through the federal government."
Importantly, the order specified that every federal agency needed to recognize and redress "inequalities in their policies" and work to remove barriers to "equal opportunity."

It further stated, "Our country faces converging economic, health, and climate crises that have exposed and exacerbated inequities, while a historic movement for justice has highlighted the unbearable human costs of systemic racism."
Biden also issued E.O. 14008, which stated that the "climate crisis" was central to the United States' foreign policy and national security. Biden said that order established "the most ambitious environmental justice agenda ever undertaken by the federal government."
Since the issuance of the orders, the Biden administration has worked to "embed equity principles, policies, and approaches across the Federal Government," and as part of their push, established several new initiatives.
That includes: The White House Environmental Justice Interagency Council, an inter-government body tasked with advancing environmental justice; the White House Environmental Justice Advisory Council, an advisory committee tasked with looking for ways to increase the Federal Government's efforts on environmental justice; and the Justice40 Initiative established the goal of 40 percent of certain federal benefits flowing to "disadvantaged communities that are marginalized, underserved, and overburdened by pollution."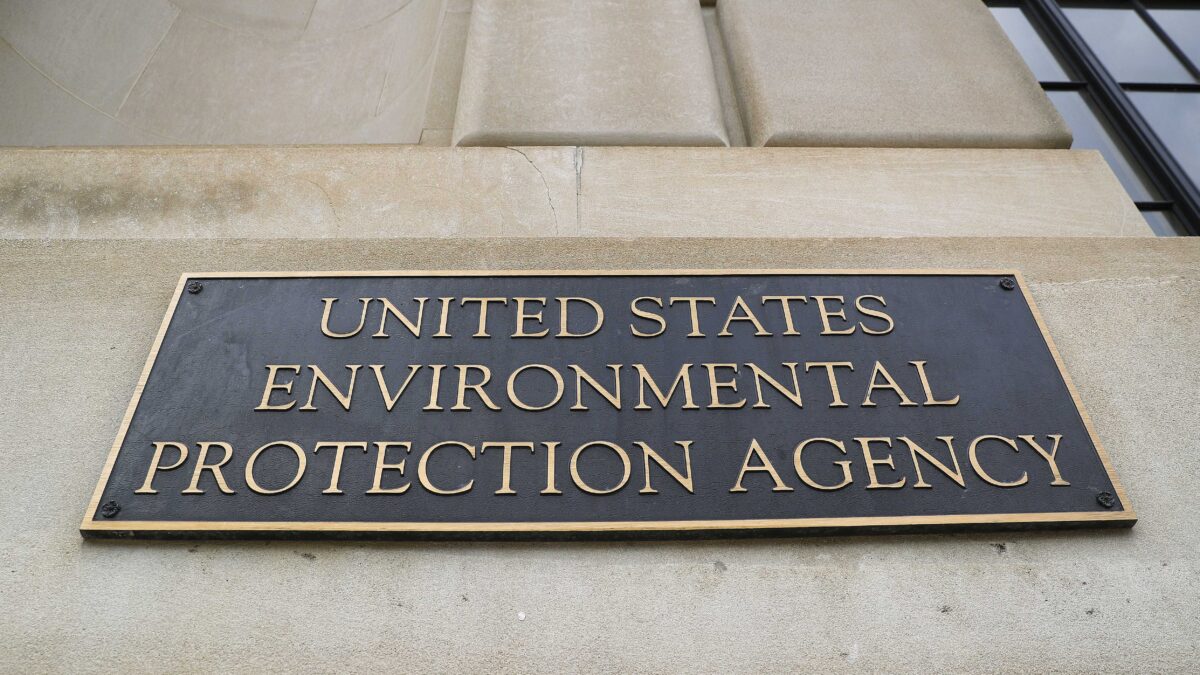 Plus, Biden commissioned the development of an "economic justice screening tool" and an "environmental justice scorecard," designed to help advance equity across the federal government.
Finally, the Biden administration tasked the EPA with developing a strategic plan to address "climate change and an unprecedented goal to advance environmental justice and civil rights."
As demonstrated above, the Biden administration has aggressively pursued its environmental justice climate goals by establishing numerous initiatives and policies.
However, the Supreme Court's June ruling in West Virginia v. Environmental Protection Agency established that Congress has to give a clear directive if it wants a federal agency, like the EPA, to have "transformative" power.
The IRA does precisely that.
Indeed, while the bill is called the "inflation reduction act," Senate Democrats admit that it is "the single biggest climate investment in U.S. history, by far."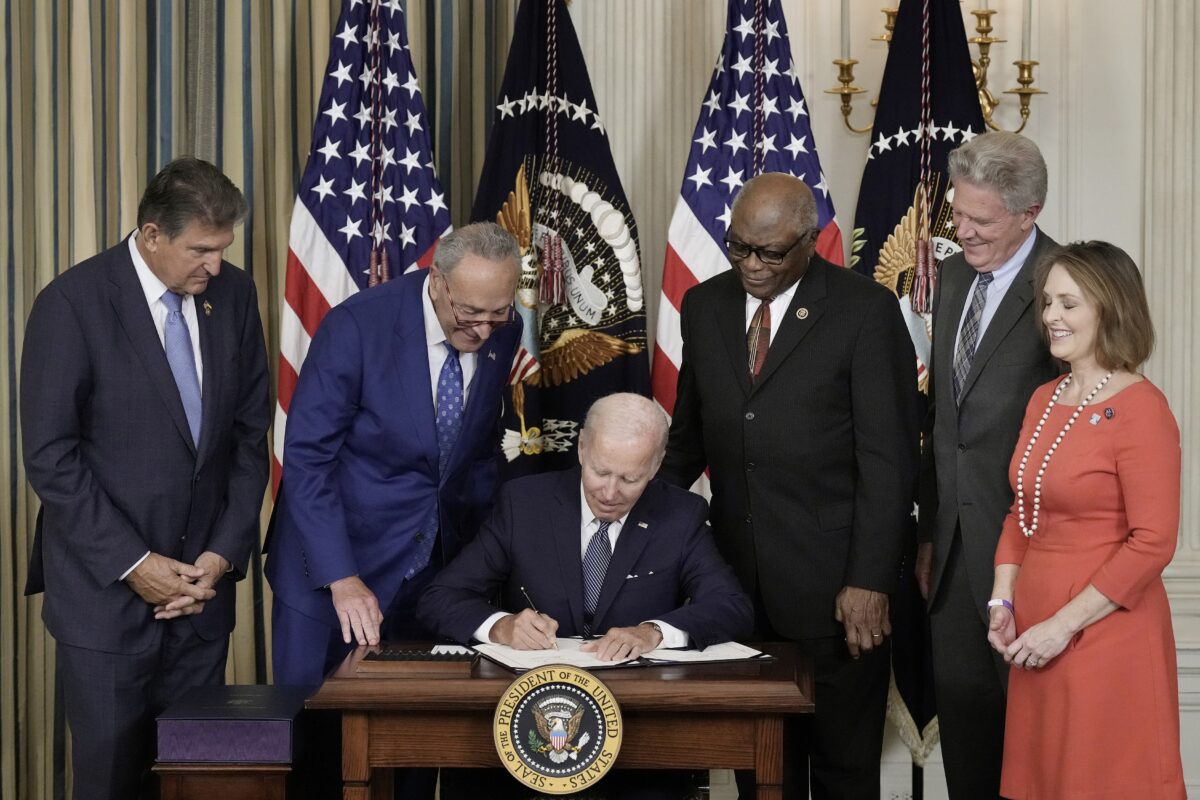 Moreover, Senate Democrats state that during the bill's construction, they met with environmental justice leaders across the country, and the result is over $60 billion in environmental justice priorities.
Specifically, the IRA contains for "environmental justice," $11 billion for "cleanups," $3 billion for Environmental and Climate Justice Block Grants, $3 billion for neighborhood access and equity grants, $3 billion for installing zero-emission equipment and technology at ports, $1 billion for clean heavy-duty vehicles, $236 million for monitoring persistent air quality issues, and $1.5 billion to plant trees.
Additionally, it contains appropriations for the EPA's Greenhouse Gas Reduction Fund, which will help disadvantaged communities reduce greenhouse gas emissions and other forms of pollution.
For example, $7 billion goes to technology like solar, and there's $8 billion earmarked for "broad investments."
Pointedly, the Greenhouse Gas Reduction Fund falls under the Clean Air Act and is Congress' way of empowering the EPA to enact environmental justice reform, consistent with Biden's agenda.
That is especially poignant considering Biden stated, "The task of delivering the benefits of hundreds of federal programs to communities that are marginalized, underserved, and overburdened by pollution requires fundamental and sweeping reforms to the very way in which the federal government as a whole operates."