Former President Donald Trump's policies helped improve the environment, his former Environmental Protection Agency (EPA) administrator said over the weekend.
"All the environmental indicators under President Trump improved. Our air today is 7 percent cleaner than it was when President Trump took office. Our water quality is the highest it's ever been. On the Superfund side, we got more sites cleaned up than in a generation," Andrew Wheeler, who headed the agency, told The Epoch Times at the Conservative Political Action Conference in Florida.
"A lot of people wrote us off, saying that we didn't believe in the environment. But we actually collected twice as much in criminal and civil penalties as the Obama administration did during their first four years—twice as much. So we were certainly out there enforcing the laws, making sure that all the environmental indicators improved. And at the same time, we put forward cost-effective regulations that wouldn't cost American jobs. So we had an incredible track record. I'm very proud of it."
Some studies have pointed to an improvement in the environment during the Trump administration. For example, a report released in 2019 showed that emissions decreased between 2016 and 2018. And greenhouse gas emissions decreased again from 2018 to 2019, according to the EPA.
Greenhouse gases trap heat and are said to make the planet warmer; most emissions come from human activities, such as burning coal.
On the other hand, Trump critics argued that his rollback of regulations would lead to damage to the environment. The Rhodium Group, a research provider, said last year that Trump's major rollbacks, such as cutting controls on hydrofluorocarbons, a type of greenhouse gas, had the potential to add 1.8 gigatons of CO2-equivalent to the atmosphere by 2035.
Wheeler said regulations and rollbacks the Trump administration put forth were commonsense proposals like a replacement for the Obama administration's Clean Power Plan, which was struck down by the Supreme Court.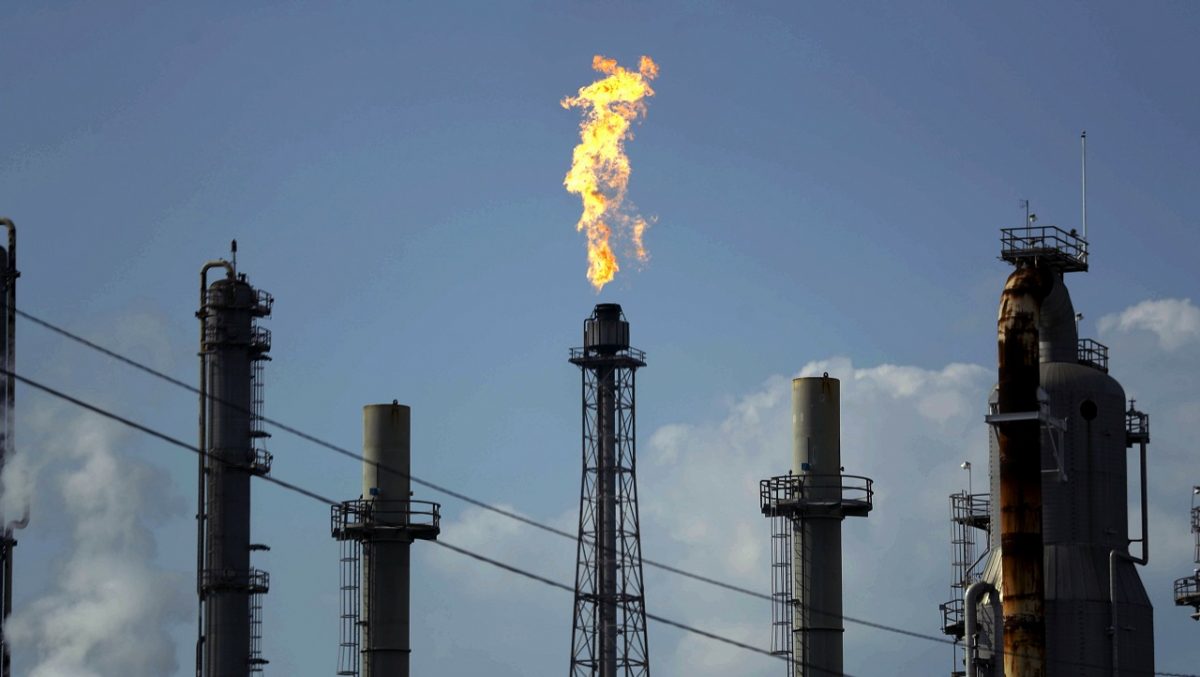 "We put forth four commonsense regulations to address climate change and reduce CO2 and other greenhouse gases," he said.
Wheeler told The Epoch Times at CPAC 21 that critics don't want to give the Trump administration credit for what it accomplished on the environment "because they don't want to see a Republican having a good environmental record, and we had an incredible environmental record under President Trump's watch."
President Joe Biden was among Trump's harshest naysayers, and quickly moved to rejoin the Paris Agreement, also known as the Paris climate accord, after taking office. Trump withdrew the United States from the international agreement in 2017, arguing that the deal imposed too many restrictions and some of the parties weren't adhering to it.
Biden said moving the United States back into the agreement would help combat what he described as the climate crisis.
Wheeler disagrees.
"At best, it's unnecessary, and at worst, it could hurt American jobs and innovation and American taxpayers. Most of the other first-world countries were not following the Paris climate accord targets that they set for themselves. Both Germany and France have fallen behind their targets. We were reducing our CO2 levels, and more so than just about any of our trading partners," he said.
"China benefits the most of the Paris climate accord because they don't have to do anything until after 2030. So it gives them a competitive advantage against the United States. And also under the climate accord, it requires us to put a lot of money in some international organizations that don't have a good track record of how they spend that money.
"So it's going to be horrible for the taxpayers, horrible for jobs, and unnecessary because we were already reducing our greenhouse gases."