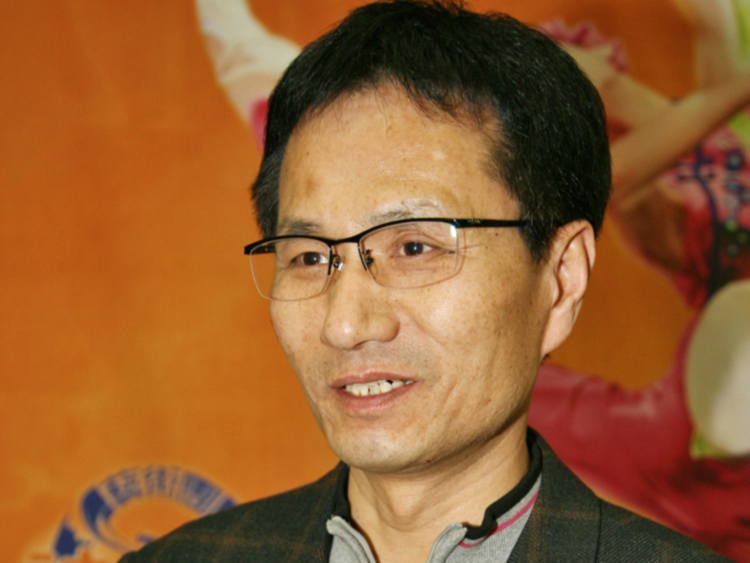 DAEGU, South Korea—Sanming Environment Company President Kim Jongxin attended the Shen Yun Performing Arts New York Company's third show in Daegu, South Korea, at Suseong Artpia on the evening of February 25, 2012.
After the magnificent performance came to an end with great applause that evening, Mr. Kim praised the show saying, "The fairy-like dancing of the performers is so beautiful that they might make people mistakenly think as if they were really from a fairyland. This is indeed a fabulous and extraordinary performance."
He reaffirmed, "The entire program was fantastic. The fairy-like dancers' splendid and remarkable performances were so wonderful that they would easily make people think that they were from out of this world. In particular, I was surprised to learn that Shen Yun Performing Arts has three touring companies that perform simultaneously around the world."
Mr. Kim further commented, "As Korean culture originated from Chinese Culture, there are some similarities between Shen Yun performers' costumes and traditional Korean clothing. So, the costumes worn by Shen Yun performers are not strange to me. However, the traditional Chinese costumes showcased by Shen Yun are more glamorous. Though there are also fan dances in South Korea, the traditional fan dance (performed by Shen Yun) has a more artistic flavor."
"Shen Yun's all-new programs are indeed very touching. I have appreciated musicals from time to time, but what I saw in those musicals is far behind the Shen Yun show.
He also enjoyed the technical backdrops and scenery of the show. "Shen Yun's magnificent stage is also amazing," he explained.
Mr. Kim explained how he purchased the ticket online the same day the show was going to perform. "I learned of the Shen Yun show through the Internet. Last year, I noticed the Shen Yun advertisement, but I missed it. I was determined to see the show this year anyhow. Therefore, I booked the ticket online."
Reporting by Li Zhixing & Billy Shyu
New York-based Shen Yun Performing Arts has three touring companies that perform simultaneously around the world. For more information, visit ShenYunPerformingArts.org
To read the original Chinese article click HERE