Commentary
There are countless movies and TV shows about blended families whose children aren't happy about their parents' remarriage. "Young Ideas" from 1943 is one of these movies, but it's unusual in that the offspring in its story are young adults rather than children.
This movie stars Mary Astor as the mother, Herbert Marshall as her new husband, Susan Peters as her daughter, and Elliot Reid as her son. Richard Carlson, a popular leading man in mostly smaller films before World War II who is now all but forgotten, plays the love interest for Miss Peters's character.
"Young Ideas" is also a college movie, but it focuses more on the professors and their personal lives than the students. It's a short film, lasting only 77 minutes, but it's lots of fun while it lasts. This cute little movie is available to rent or buy on Amazon Prime Video, or it can also be purchased on DVD.
A College Story
Jo Evans (Astor) is the authoress of a best-selling book inspired by her time living in Paris. While she's traveling across the United States on a book signing tour, she suddenly disappears, sending a cryptic message about cancelling her engagements to her editor, Adam Trent (Allyn Joslyn). Frantic, Adam contacts Jo's son and daughter, Jeff (Reid) and Susan (Peters), for help. They go to the last place where their mother was seen, a small college town, and discover she's moved into a house there.

The siblings go to their mother's house and ask her to return to New York with them. She reveals she has married Professor Michael Kingsley (Marshall), a chemistry teacher at the college, and she intends for them all to live together as a family. Her children are horrified by this development; they can't believe their mother could fall for a square like stodgy Professor Kingsley.

They agree to enroll at the college and be friendly to their stepfather, per their mother's wishes, but they privately conspire to break up their marriage. There is just one complication, however; Susan soon develops feelings for a handsome young English professor, Tom Farrell (Carlson), making her more understanding toward her mother's situation.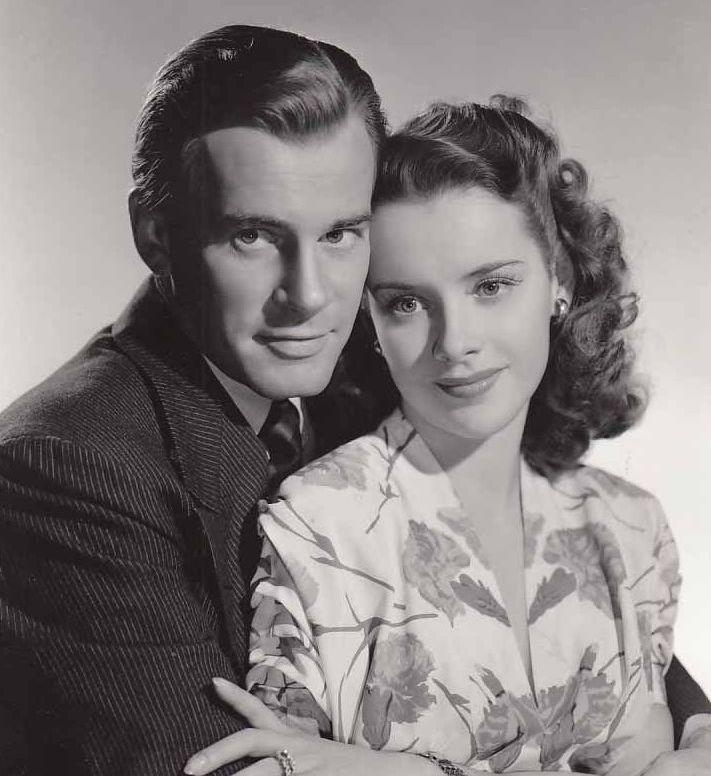 An Interesting Cast
Mary Astor is a fascinating classic actress. Not to be confused with the wealthy family responsible for the Waldorf-Astoria Hotel, Paramount executives chose the illustrious surname to replace her unglamorous birth name of Lucile Langhanke. Her parents were eager to make her into a star, so they put her in beauty contests as a young girl. This led to her landing small movie roles at age fourteen in the 1920s. One development of her young stardom which her parents didn't like was her romance with much-older leading man John Barrymore, with whom she appeared in two silent movies. This was just the first of many scandals in her private life, but they didn't stop her from becoming a promising silent starlet and successfully transitioning to sound films. She won a Best Supporting Actress Oscar in 1941 for her performance in "The Great Lie," which also starred Bette Davis and George Brent. In 1943, she signed a seven-year contract with MGM, but she soon resented being typecast in very similar roles she called "Mothers for Metro."

Herbert Marshall was an Englishman from a theatrical family who became a stage actor in the 1900s. He fought in the British Army in World War I, losing his left leg. Although he would be plagued with pain from the injury for the rest of his life, he returned to acting with a prosthetic leg. In the last days of silent films, he began making American movies, appearing opposite Hollywood's most glamorous actresses throughout the 1930s-50s. He is perhaps best remembered for being in Ernst Lubitsch's notorious pre-Code film "Trouble in Paradise" (1932) and two dramas with Bette Davis, "The Letter" (1940) and "The Little Foxes" (1941).
In the early 1940s, Susan Peters was considered a promising young actress. She played prominent roles in smaller films and supporting roles in larger movies at Warner Bros. from 1940 to 1942 and then at MGM, and she was married to fellow actor and future director Richard Quine. However, everything changed in 1944 when an accident during a hunting trip with her husband rendered her paralyzed from the waist down. She continued doing some stage and screen acting in a wheelchair, but her options for roles were significantly limited. Sadly, the toll this took on her mental and physical health contributed to her untimely death at age 31 in 1952.
Opportunities to Shine
"Young Ideas" is a small movie, certainly not the most prestigious entry in the filmography of any of its stars. However, it offers all the actors a chance to shine. This was Mary Astor's first film under contract to MGM, and it was one of the films which solidified her role as a mother for the studio. However, as Jo, she isn't an average housewife. Jo Evans is a very cosmopolitan woman, who has traveled abroad and enjoyed many interesting experiences. By the time the film's story begins, she wants to settle down and have a more normal life. However, she still enjoys reminiscing about Paris with a French student (George Dolenz) over a cup of tea, conversing fluently in French, of course. The character's sophistication is more like the actress's sophistication in real life than her other mother roles.

The charming but intensely serious Herbert Marshall is afforded some rare opportunities in this movie to show a comical side. Susan and Jeff lose no time in turning the calm, sensible professor into a jealous wreck. Before long, he's drunkenly playing the string bass at the local roadhouse and threatening Jo's editor with a fire poker! If you're familiar with this actor's work, you'll enjoy this unusual performance of his. If not, his role of Professor Kingsley is a good introduction to his talent.

"Young Ideas" is a fun family movie with an amazing cast which is off the beaten path. You'll enjoy following the adventures of this unlikely family. As for the title, I think it's referring to the children's scheming, but your guess is as good as mine!