New England Patriots owner Robert Kraft is facing charges for soliciting a prostitute, according to reports on Feb. 22.
Kraft was charged with two counts of soliciting prostitution in connection with a Florida spa that was tied to an international human trafficking ring,
police told TCPalm.
He was charged with paying for sexual services at Orchids of Asia Day Spa in Jupiter, Florida, according to the report.
The Orchids spa and nine others were shut down in Orlando, the Treasure Coast, and Palm Beach County amid a human trafficking investigation.
Officials revealed there were women in "sexual servitude" at the spas, according to arrest records cited by TCPalm.
Kraft, 77, faces misdemeanor charges, said the Jupiter Police Department.
A detective also revealed that the acts were captured on camera.
According to TMZ,
officials said they obtained evidence via body camera footage and surveillance footage over the past several months.
Kraft is accused of soliciting a prostitute on two occasions about "a month ago," the report also said.
Officials told the entertainment news website that Kraft was taken to the spa via a chauffeur. The average cost for services is $59 to $79 per hour.
"Multiple law enforcement agencies were involved in the operation, including Homeland Security, the IRS, the Jupiter P.D., Palm Beach Sheriff's Office and more," according to TMZ. "Officials say the women accused of running the sex trafficking ring operated out of local spas which touted themselves as massage parlors."
Kraft's Patriots recently won a sixth Super Bowl in early February. He purchased the team in 1994 for $172 million, but he made his billions via the Kraft Group, a holding company with investments in several industries.
Forbes estimates his net worth to be about $6 billion.
TCPalm reported that Kraft has been a seasonal resident of Palm Beach County.
Human Trafficking Crackdown
Last month, President Donald Trump proclaimed January as a month to abolish human trafficking around the world.

"Human trafficking is a modern form of slavery," his proclamation stated. "We are morally obligated to confront and defeat the abhorrent practice of human trafficking, and I am keeping my pledge to take aggressive action."

"I have made it a top priority to fully secure our Nation's Southwest border," he said, "including through the continued construction of a physical wall, so that we can stop human trafficking and stem the flow of deadly drugs and criminals into our country."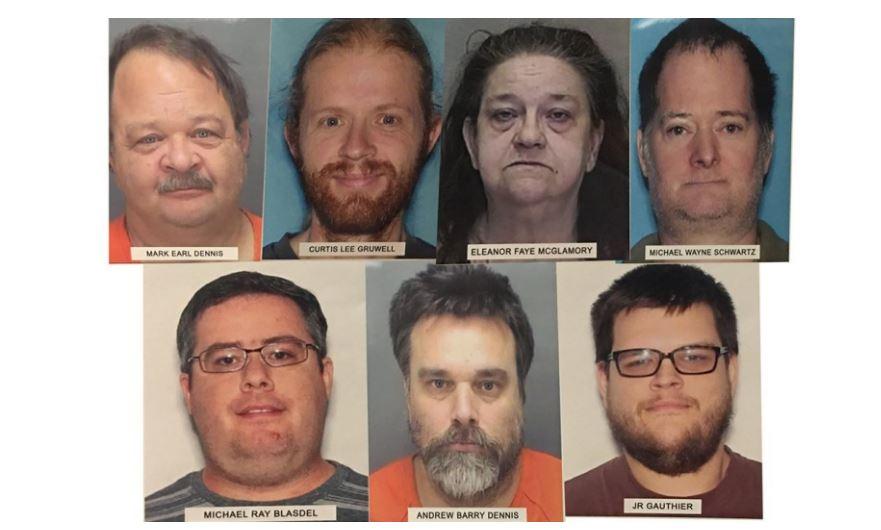 In 2017, the Department of Justice convicted 500 people in human trafficking cases, and the FBI took down more than 42 criminal organizations engaged in child sex trafficking in the same year.
"Under my Administration, the Federal Government will continue to play a leading role in the fight against human trafficking," Trump's proclamation said. "But all Americans can help in this effort by recognizing key indicators that can potentially save a life."